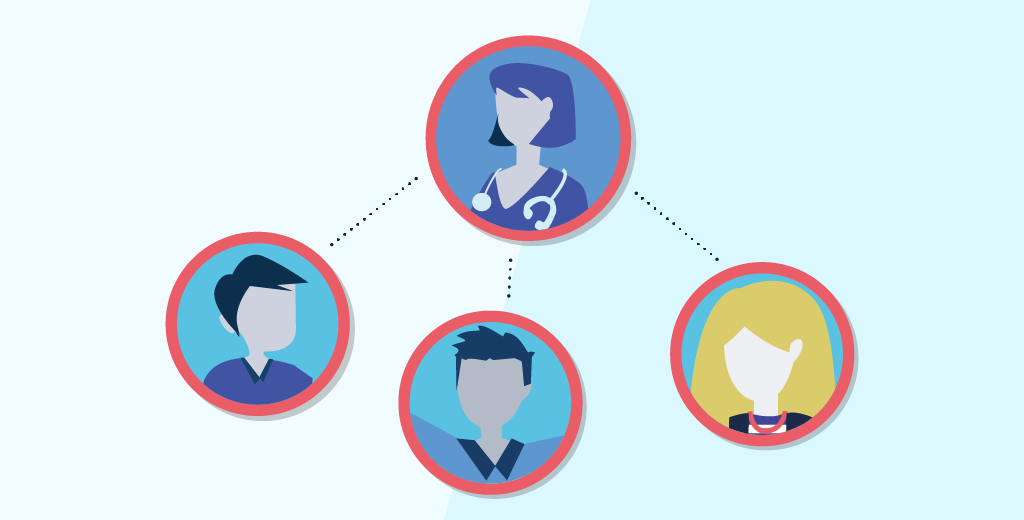 GPs: 7 top tips to make Lantum work for you
Want to get off to a flying start with Lantum? Already nailed the basics? Try these simple tips to maximise what you can get from Lantum.
#1 Follow the practices you like working for
Make it easy to see sessions for your favourite practices in one place. To follow a practice, find a session that they have posted, then click Details to open more information about the job. Scroll down to the Practice Information section, then click the Follow button next to the practice name. Once you're done, you'll see sessions from them in the Practices I follow tab.
#2 Use job search filters to find the work that suits you best
Under Find Work there are a whole host of filters to help you narrow down your job searches. The first thing to do is enter your postcode, then choose how far you'd be happy to travel. Then you can narrow the search even further by choosing the type of sessions you want to work: in-hours, out of hours, and/or urgent care.
#3 Set your availability
You can set the days and times you're free to work by going to My Diary and clicking on Set Unavailable Days to update your availability. As well as letting any practice managers know when you're available, this will also filter your Find Work page so you won't have to scroll through jobs that don't match your calendar.
#4 Process your invoices as soon as you complete a session
Make sure you process your invoices, so you don't end up waiting for payment. Or even better, sign up for Lantum's Rocketpay and you'll get paid the day after you work the session. You can find your invoices in the Billing section.
#5 Make your profile stand out from the crowd
Fill out the About Me section in your Profile tab, to really make your application stand out. By telling managers a bit about you and your background, they'll more easily be able to make a quick decision about whether you're right for a job.
#6 Upload more documents to qualify for even more jobs
To start finding work on Lantum, you only need to upload your CV, passport and DBS certificate. However, some places, like Urgent Treatment Centres, often have more complicated requirements, so the more documents you upload, the more likely you are to be accepted. To upload documents, just click on My Account, then scroll down to Your Documents and click Upload Documents.
#7 Link your Lantum calendar with your personal calendar
Make it easy to match your sessions with your other commitments by connecting your Lantum calendar with your personal calendar. Go to My Diary, then click Link calendar to get the URL you need to add to your personal calendar.

That's it! Get to grips with these tips and you'll find it even easier and more efficient to find the work you want.