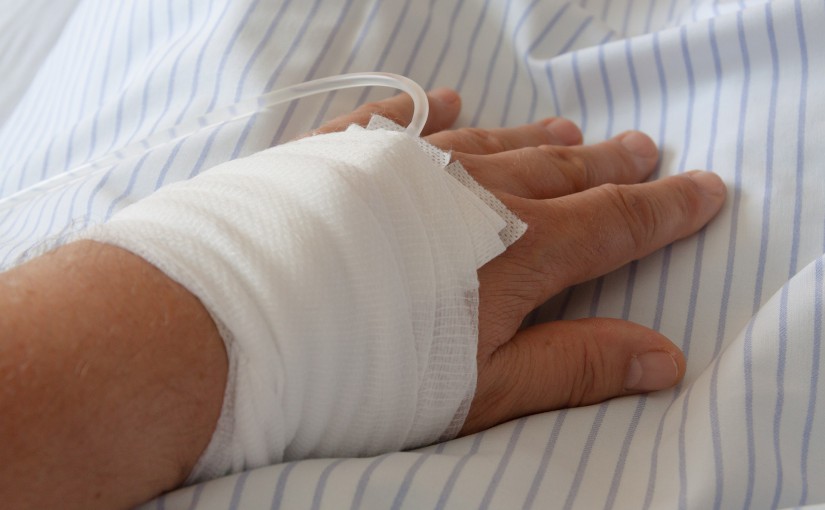 5 minutes with… Dr Sarah Jarvis, media medic, partner and trainer
Interview by Dr Anna Cantlay...
Dr Jarvis studied medicine at Oxford and Cambridge and qualified as a doctor in 1986. She has been a GP partner in a busy West London practice since 1990 and a trainer for 21 years. She has been a media medic for most of her career and her current roles include being the resident doctor for the Jeremy Vine show on BBC Radio 2 and the BBC One show doctor. As well as her TV appearances, she is also a clinical consultant for Patient.info, has a column in Good Housekeeping and has written six books. She also travels the world lecturing on a wide variety of clinical topics and chairing conferences.
How did you get into media medicine?
Completely by accident. I was the trainee representative of the council of the RCGPs. I was speaking for them at a conference in Westminster and they rang me up to tell me that ITN lunchtime news wanted a spokesperson. I did the interview and they rang me a week later and asked me to do another. Then they invented the job for me! Everything else that has followed has been through word of mouth as positions have become available.
What does your average week look like?
There is no average week! The givens are the commitment to my practice where I do 35-40 hours a week. Every Monday lunchtime I rush from my morning surgery to do my Radio 2 show and get back to do paperwork in the afternoon. One week I might be filming for the One Show on a Wednesday and lecturing in Liverpool on a Thursday. Another I might be flying to Germany to give media training before chairing an international webcast on haematological cancer or end stage renal cancer. How's that for variety! In between I write a weekly column for My Weekly and blog for patient.info. My most important weekly roles however are those as a wife and mother of two children.
Did you need any extra training?
I have no idea - I certainly never had any. I do now give media training to other doctors and there are courses you can go on.
How do you keep on top of so much information?
I'm a geek. At heart I am an academic, and I love the mental stimulation that my work gives me. These days quite a lot of the international work I do isn't directly relevant to core general practice but I always insist on doing a full literature search before I share a conference and will often be reading and assimilating hundreds of pages of research data. Preparation is the real key - as Richford Nixon allegedly said "it takes me two weeks to prepare an off the cuff comment!" I wouldn't feel confident if I wasn't completely up to speed and I am conscious that I have the sort of brain that allows me to do that. It does come a cost - I have no ability to remember faces and names!
Do you have to be good at acting?
I was very keen on acting at school, but I am not sure this is strictly necessary. There are two important skills - one is being able to forget the camera is there and other is speaking in sound bites. Its also important to avoid medical jargon which can be difficult under pressure.
What is the best aspect of the job?
Its so interesting and I'm doing something different every day. It pushes me to make sure I'm up to date on the latest health issues which can come very useful in consultations.
What is the downside of the job?
Antisocial hours and appalling pay! We have all had patients with fixed or extreme views who give us a hard time, if you are in the media that is often hugely magnified.
What does it mean for indemnity?
My defence union are aware and I don't think its increased my premiums. In my blogs and articles there is a disclaimer that says the advice given is not a substitute for seeing your GP.
What advice do you have for aspiring media medics?
Don't want it too badly. I never planned to be a media medic and that allowed me to mean "no" when I said it. Interestingly there have been many episodes in my career where that seems to make me more desirable. Its also helpful to engage with a professional body, e.g. the BMA or RCGP where you can get experience as a spokesperson. In my case all my work stems from this.