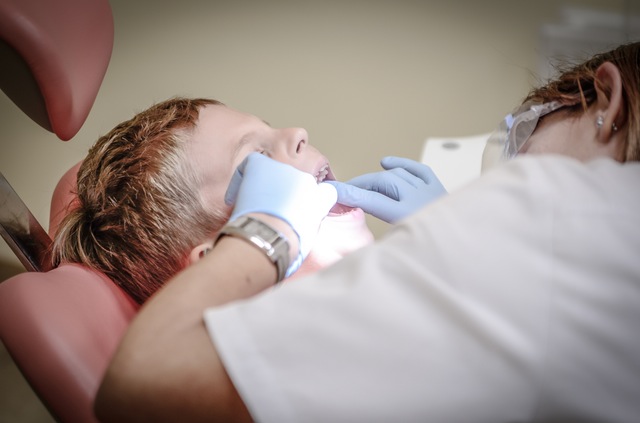 How to create your career in travel medicine as a GP
Article first published at the RCGP InnovAiT blog
These days, the demands of clinical practice have never been greater. Many GPs go home on Friday night to lick their emotional wounds inflicted by workload intensity, unfriendly political fire and the odd grenade thrown in by the media.
For many, working as a portfolio GP is not just a life raft but also a career enhancer. With the new trend for doctors to find alternative roles outside of clinical practice, the opportunities have never been greater.
But where to begin? Do you look and see what's available or should you try and make something more tailored to you?
My portfolio career in travel and tropical medicine seemed to grow by accident at the time but looking back, it was subconsciously by design. As a starting point, I knew what I was passionate about. I believe that, if we define and articulate what we want, opportunities tend to gravitate towards us.
It began in Uganda when I was a medical officer on an expedition for Raleigh International. While supervising volunteers building a medical centre in a remote mountain village, it struck me that, the nearest doctor was still four hours walk away and that perhaps I could do something more worthwhile.
Three years later I did the diploma in tropical medicine at The London School of Hygiene and Tropical Medicine – an excellent course with inspiring speakers, one of whom, Professor Eldryd Parry, arranged for me to spend a year in Ethiopia working in a chronic disease management programme. I also did a 3 month stint with the WHO as polio eradication volunteer in India.
Returning from Ethiopia, I reached an impasse. Using the Medical Forum career review, I eventually decided that being a GP would allow me to continue being a clinician while giving me the option to maintain my other interests - as well as pursuing my other passion for writing.
I was surprised how much I enjoyed general practice and remained contented for a good number of years as a salaried GP. A challenge to drive across the Sahara in a car bought for less than £100 rekindled my travelling interests. Within a few months of returning, I had found a job working 2 sessions a week at InterHealth Worldwide, a travel medicine clinic offering face to face and remote services to the humanitarian aid and mission community.
Feeling part of the effort during global crises such as the Haiti earthquake was addictive. The demands of the field were high for our patients and I dealt with malaria, the whole gamut of psychological problems and even gave medical advice on hostage situations. Eventually I was promoted to leader of the medical team and the role also took me to Kenya where I helped set up Nairobi's first travel medicine clinic tailored to the humanitarian sector.
Being the charity sector, there were the usual issues with scarce resources. I spent much of my own time consumed with trying to wipe up the overspill from work. Inevitably - like many aid workers - I ran out of energy after 8 years and decided to move on. All this time I had maintained a few sessions in general practice. Deep down, I always had a feeling that the most good I had achieved had been through the long term relationships of traditional general practice.
Colleagues expressed concern that I was abandoning my travel medicine career. I was also a little fearful and felt like I was jumping off a cliff but I also had a sense that things would probably just work out.
Contacts mean a lot and to my surprise, other roles in travel medicine kept popping into my inbox. Eventually flyer appeared in my in-tray advertising a CCG role to lead on TB in Hackney and design pathways for a new local clinic in infectious diseases. As I write this, the role is now nearing completion but it was an important lesson to me that the right opportunities are there if you want them.
There are many ways and opportunities into travel medicine. But I think the real learning from this journey is to define what it is you want, as opposed to fitting yourself around the adverts in the BMJ. Only one of my roles in the last 10 years was ever advertised. Express your interests to other people and ask, ask, ask. Eventually what you want will appear – even if it takes a long time.
The world has a funny way of making it happen.
Resources
Both Tropical Medicine schools in London and Liverpool run excellent diplomas
Faculty of Travel Medicine (RCP Glasgow)
www.travelhealthpro.org.uk. Up to date country advice and disease outbreaks plus list of educational events
British Global and Travel Health Association
Expedition medicine, repatriation medicine and writing travel health chapters for guidebooks are also potential ways in
Dr Claire Davies, portfolio GP, London
@clairedocdavies