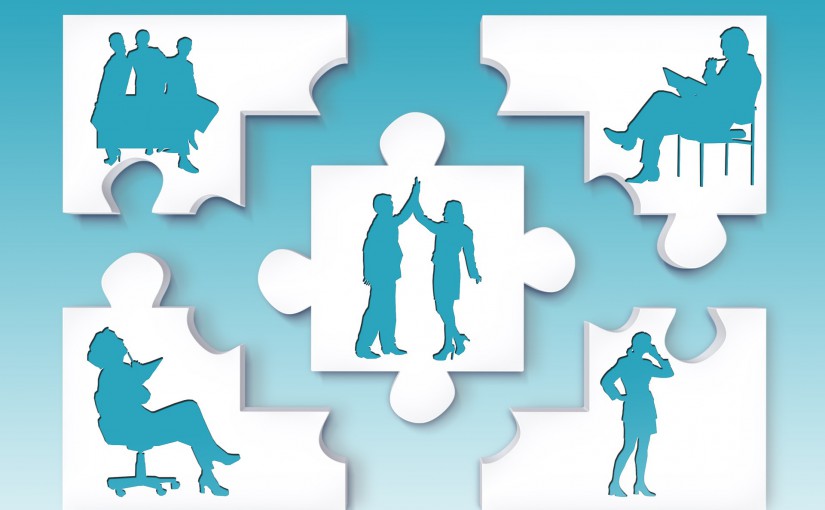 Leaving Medicine in 3 Easy Steps
I successfully left medicine on Tuesday August 5th, 2014. I had worked as a doctor for three years. A lot of people think I'm brave, courageous and super cool. Others think I'm barmy and have wasted years of my life. The truth is, I did what made me happiest and what relates to my core values, which is part of Step One, but I'm getting ahead of myself.
If you are thinking about leaving medicine, it will be because one or more of your core values are not being satisfied enough, if at all, by working as a doctor. This can be a tough pill to swallow since working as a doctor is almost a singular focus for clinicians. But part of knowing yourself better involves accepting yourself, and trust me, it's ok to leave medicine.
Step One: Know Yourself Better
Do you really know who you are? It's easy to think you do if you still have time set aside for your hobbies or spend quality time with loved ones. But not everyone does. In fact, you may just feel like something isn't quite right working as a doctor, but don't know why. This is where core values come into play. When you know what matters to you most in this world, you will know what should dominate most of your time, namely your core values. For me, this includes helping others just like virtually all other doctors, but also being creative and a family man. If you have time for your core values, you will have happiness.
It is also important to understand what your skills and interests are. Just having a core value in writing isn't enough to make you an expert medical writer after all. For example, I work as a Clinical User Experience Designer (someone who "designs" the experiences people have with health related websites, apps and software). One of my core values is helping people and my job utilises my skills in graphic design and interest in IT. But I had to develop more skills in IT, and I was keen to do so because I really wanted to work in digital health.
Step Two: Know The World Better
Doctors know a lot about medicine, not much surprise there. Yet there is so much about the world around them which they don't always get to see and enjoy. It's not their fault; they are so crazy busy with work or studying, they often lack the time for anything else. But if one is ever to leave medicine, they need to learn more about what is going on around them. In a previous blog I wrote about the importance of personal branding and networking for doctors. Once you know yourself, you can start contacting, learning from and even teaching people who share your core values, skills and interests. Basically, you need to be part of a community.
You can find such people by joining groups on Linkedin, Facebook and Meetup.com. You can also share what you have learned or update people on what you are you are up to on a number of different social networks including Twitter and Instagram. In no time you will find leaders in your area(s) of interest, and you should endeavour to make as many of them your mentors. Then you will have a better idea what you need to do to become a leader yourself.
Once I identified what skills, interests, knowledge and qualifications of myself and of Senior UX designers, I soon realised what was missing for me. This gave me a much better idea of what I needed to do next, and more importantly, whether I wanted to be a UX Designer at all!
Step Three: Make a New World
This is often the most challenging step, especially for doctors, as it will mean change, but it's important nonetheless. Whether a doctor intends to leave medicine completely, or just go part time, they will still need to change how they work, which may involve resigning. This step is easier if steps one and two are done however as you will have a better idea of what is important to you and what you need in order to have a new career. Then you can create a plan and formulate some SMART goals. It's important to stick with your plan and keep your goals SMART and embrace failure as you will learn from it. Things will seem hard, and plans will likely change, but stay focused on your core values, and success will come.
Don't be alone. Continue being part of a community. I do this by reading and writing blog posts, speaking at and attending events, as well as mentoring and being mentored.
Final Thoughts
Always share your story with others. Not only can you learn so much through talking to others, those listening can learn so much from you. And above all, chase happiness. Life is so precious, so you should focus on what makes you happy.
Dr Gyles Morrison, AKA Dr-Hyphen is a Career Coach for doctors, helping them improve their personal and professional lives. He is the author of "Successfully Change Careers; A Self-help Guide".
He is also a Clinical User Experience Designer where he improves the experience people have when interacting with healthcare apps, websites and software. Find out more by visiting his website, www.dr-hyphen.co.uk