More Ways to Save Time for Busy Locums
Say hello to James Wigley, University lecturer and locum doctor. James is based in Manchester, and could economically be called a busy fellow.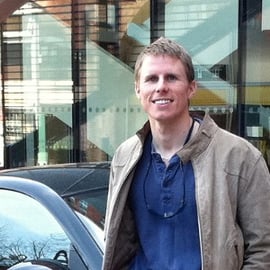 James spends his days demonstrating anatomy to medical students at the University of Manchester, and spends his evenings and weekends as a locum doctor in the busy A&E department of his local hospital.
Like James, many doctors decide to become a locum so that they can fit it around other occupations. Ishani Patel, a GP very close to us, spins numerous plates, including writing for Pulse magazine, involving herself with the Royal College and advising on CPD.
With time so precious it is little wonder that locums decide not to do their own accounting. Libby Hodges, Locum and life coach advises all her clients to "outsource outsource outsource" when it comes to accountancy. Not only does it take up valuable time but the penalties of getting it wrong are huge.
James agrees:
"I have no accounting experience whatsoever, so I just wanted to input my figures and have someone else take care of the rest."
As someone chronically short on time, James recomends the Crunch accounting package.
"I formed my limited company really quickly with them and I also have access to accounting experts if and when I need them which is a great safety net if you ever run into problems."
It is a minefield trying to understand what you can and cannot claim for (see our previous blogpost entitled PubTalk), many locums we have spoken to can get very agitated when they can't get through to their accountant on the phone. James, however has an account manager at Crunch, Helena who is on call to answer all of his questions.
After hearing James's experience, we at Network Locum (now Lantum) recommend Crunch to our locums. Crunch's cloud software makes it easy for them to dip in and out of their finances, and their dedicated accountant and account manager takes care of everything else for them - meaning they can spend what precious little free time they have relaxing.
Crunch is a revolutionary accounting solution specifically designed for freelancers, contractors and independent consultants. @teamcrunch