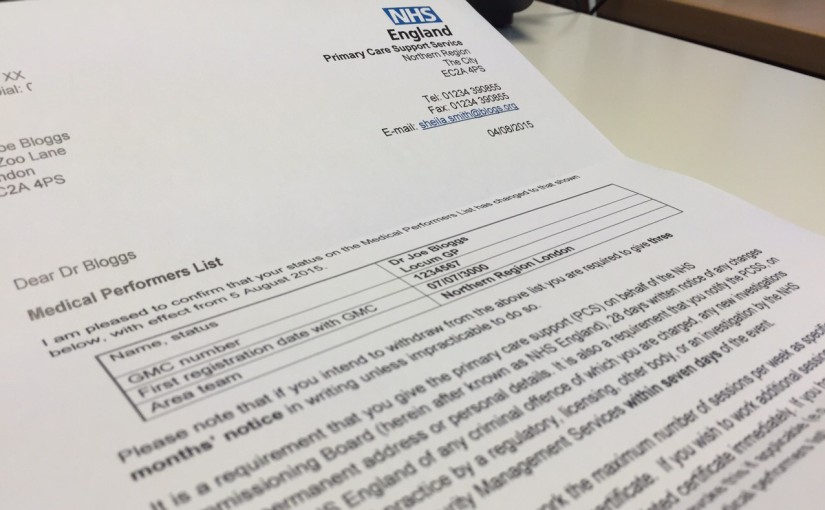 How to update your status on the performers list
Now you have completed your training, it is time to gather all your documents before you start to get the ball rolling with applying for jobs. One of the important documents that not many GPs are aware of is the GP performers list.
If you are a GP Registrar, you need to be included in a medical performers list if you wish to work in the UK health service. When you are training, the GMC automatically add you to the performers list and your status on the performers list will be 'GP Registrar- registered with a licence'. However, this needs to be updated after you complete your training.
Application process
In order to update your status on the National Performers List, you need to contact your Area Team to retrieve the correct form. If you are not sure which Area Team of NHS England to contact, you can find out here.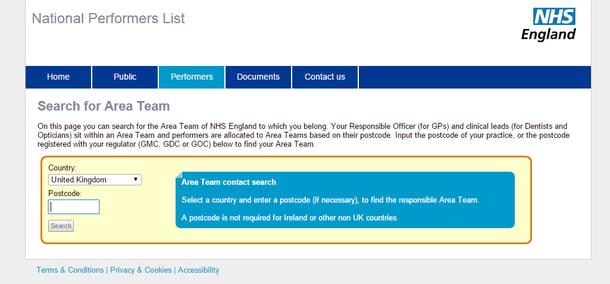 Please contact your Area Team for detailed instructions on where to send your application. Do not send any documentation without first checking the procedure with your Area Team.
After your application
When your application has been sent, you will receive a letter in a couple of weeks informing you that your status on the Medical Performers List has been changed to 'Registered with Licence'.
The letter that you receive from your Area Team is the document that employers need to see to confirm that you are on the performers list.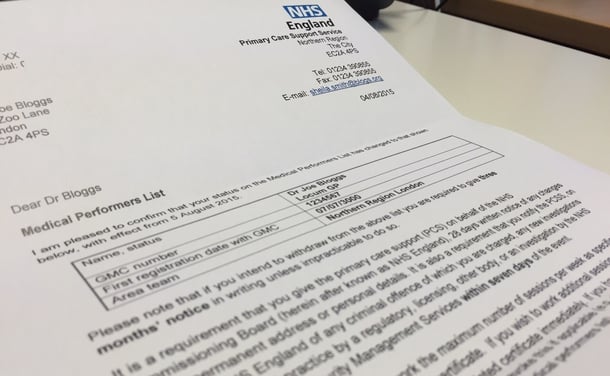 Further information
http://www.gmc-uk.org/
http://www.england.nhs.uk/joint/
https://www.performer.england.nhs.uk/Documents