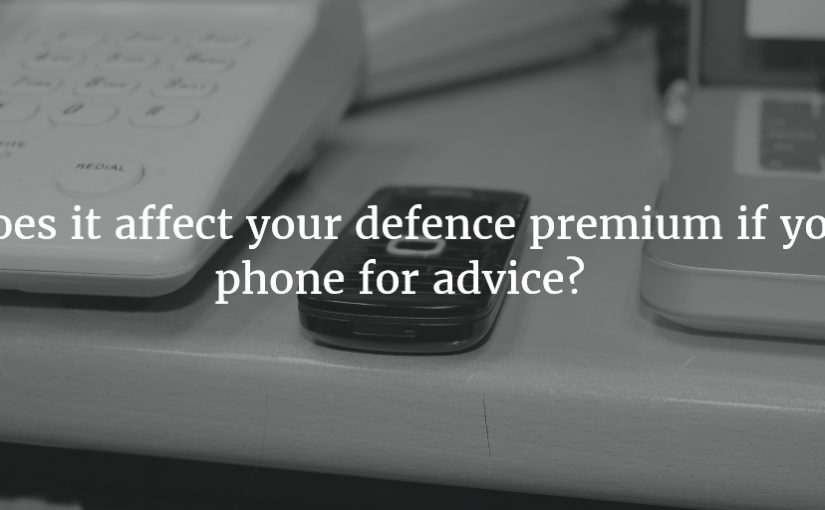 Does it affect your medical defence premium if you phone your defence union for advice?
Our recent GP survey showed that 52% of you are worried about litigation.
However, medical defence premiums are soaring, with the Family Doctor Association reporting a 25% increase based on their member survey. Many GPs are now worried that it might affect their defence premium if they phone their defence organisation if they need help with a complaint.
Last year the BMJ reported on two anonymous GPs who felt that their number of advice contacts following complaints or incidents, had been responsible for the defence organisation deeming them high risk.
We asked the major medical defence providers whether a GP phoning for advice will push their premium up. Here's what each of them had to say:
MDDUS

As we have repeatedly made clear to the BMA and a number of LMCs who raise this issue, we can give a categorical assurance that the underwriting and pricing decisions of MDDUS are not driven by the number of contacts with the organisation.
MDDUS positively encourages members to make use of the 24-hours advice line that is available to them as a benefit of membership.
We do not penalise members for using this valuable benefit of membership as we believe that seeking our advice will assist the member in adopting safer clinical practice.
MPS
If a member has concerns about, or needs help dealing with a complaint, we encourage them to contact us for advice to provide peace of mind and to help prevent a concern or problem escalating.
MPS does not, and never has, used the number of telephone calls from members seeking advice as part of its risk assessment of a member. The number of advice calls does not have any impact on the subscription rate that you are asked to pay.
And the MDU...
We wish to dispel any suggestion that MDU members could be disadvantaged if they contact our 24 hour medico-legal advice service. One of the MDU's core services is to provide expert medico-legal advice and members should call us at any time if they need preemptive advice on how to manage or avoid a problem, or guidance on what to do if something has gone wrong.
We answer over 30,000 calls from members to our advice-line every year helping members to avoid potential problems and to mitigate the position if a problem has arisen. It would make no sense for there to be any penalty or disincentive to members contacting us in this way. We very positively encourage members to contact us whenever they need our input.
So, if this is the case, then what makes a GP high risk?
None of the organisations were able to be specific on this; all stating that subscriptions are calculated on an individual basis.
Dr John Teirnan, Executive Director of Member Engagement at the MPS, stated that the information was 'commercially sensitive.' Dr Tiernan described that 'an adverse risk profile, including of number of claims and other significant cases, could potentially lead to an increase in subscription but each member is considered in his/her own right.'
Chris Kenny, CEO at MDDUS told us that doctors had restrictions on their membership or their renewal declined, 'only when their risk profile falls seriously out of line with others.' The MDU also stated that premiums were individualised, commenting that they factor in member's career experience and work environment, with surgery or unscheduled care work attracting increased premium rates.
But many GPs are calling for more information for doctors as consumers in the industry in a similar way to other sectors such as car insurance companies provide. GP Anu Patel is currently building a free price comparison tool www.indemi.co.uk using data gathered from GPs who enter their data.
Anu hopes primarly that Indemi can provide more information for GPs on which provider has the best premium for their circumstances but also thinks that the tool can gather further data on individual risk.
"It's common sense that if claims are going up, so are advice calls and it costs the provider more to deliver the service," Anu told us. "While we appreciate this is commercially sensitive data, members do need some clarity on their own risk."
Claire Davies