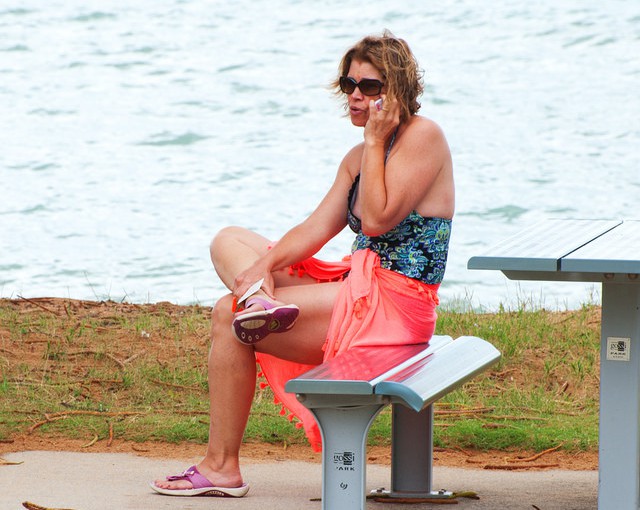 Double booked as a GP locum? No problem
Photo by Len Matthews
Ever had a practice phone asking where you are?
Since becoming a locum, I discovered that no day off has really begun until 9.20 am and I haven't received a phone call from an angry practice manager saying, "There are already 4 patients here - where are you?"
Double-bookings are the nightmare for the majority of locums. Most of us would cringe to receive that call and worry that the practice will never ask us back again.
I've witnessed the aftermath in practices where the locum has not materialised. I've seen it happen to excellent locums, heard the groveeling apologies running down the line and watched the bewildered administrator put the phone down and say, "I got hold of him and he said he was asleep."
Before we locums beat ourselves around the head too much, remember that booking mistakes cut both ways. That day you turned up and the practice weren't expecting you or forgot to mention they wanted you to be duty doctor - hopefully they apologized but they probably just did that and moved on, without crucifying themselves inside.
None of us want the double-booking embarrassment factor in the first place, so there are 2 things to consider here. Firstly, stop it happening to you and second, have a plan for if it does.
Be meticulously organised
Any doctor-ish OCD traits you are harbouring here are your most useful asset here.
Never agree to any bookings verbally. Confirm everything via email.
Synchronise your diary with an online tool such as google calendar. An old fashioned pocket diary is fine but recheck it periodically to make sure it all matches up. Once a week is fine.
If locuming regularly at a practice, have a quick scan of the diary ahead to make sure the sessions match up with your expectations.
Sessions booked via Network Locum (now Lantum) will come with email and text follow ups. Some out of hours organisations also send SMS reminders. Don't rely on this - systems fail and I've known an adminstrator inadvertently turn off the reminder system.
What to do when you get that phone call?
Double check that the mistake is actually yours.
Be apologetic and sincere; however it's done now and there's no point in going on and on about it and sending multiple emails. Apologise gracefully.
Offer to get there ASAP if you can.
What happens next is up to you as to how you want to run yourself as a business. Offering to do a session for free to make up for the inconvenience is often appreciated as a gesture and helps maintain your relationship with the practice.
At the end of the day, double bookings do happen despite the best intentions. It's best to apologise, make what amends you can and then move on.