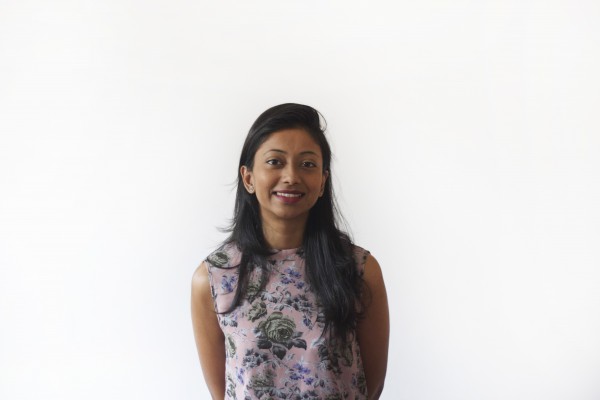 Welcome our Head of Clinical Education, Dr Suma Grandhi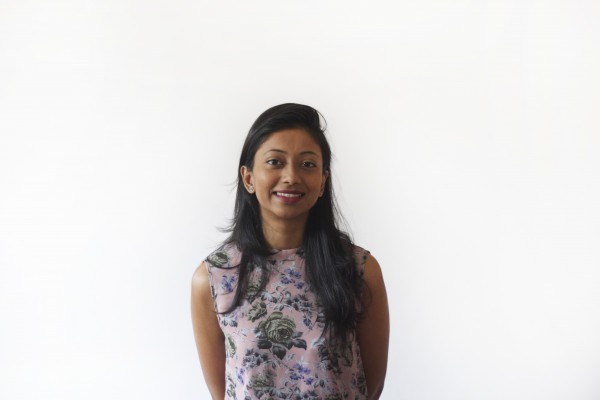 We are excited to announce and welcome our new Head of Clinical Education, Dr Suma Grandhi.
Suma will be bringing her experience and expertise to the Network Locum (now Lantum) team. She has jumped straight into her role and has been busy organising the upcoming CPD event for Network Locum (now Lantum), in association with Bupa Cromwell. Our GP columnist, Dr Claire Davies had the pleasure of interviewing Suma for our blog. Find out more about Suma by reading the interview below.
What attracted you to your new role as Head of Clinical Education?
CPD is critical to all of us no matter what age and getting involved would not only keep me up to date, but support Network Locum (now Lantum)'s vision in providing a great free and relevant source of CPD. Also, I love to meet new GPs and share new ideas and trends in general practice. And having worked as a locum, I sourced a lot of free/sponsored education and hope to pass on some of these ideas.
You're currently working towards a certificate in medical education via the University of Dundee. Tell us a bit more about that and how you'll be bringing your skills to Network Locum (now Lantum).
I think participation in teaching courses helps understand the diverse learning styles and appreciate different models and delivery techniques.
What kind of ideas do you have for education at Network Locum (now Lantum)?
As Network Locum (now Lantum) already demonstrate, social media is key and webinars seem to be an attractive option. I wouldn't mind setting up a forum for education from real life events and topics that everyday GPs face. GPs seem to learn best from cases which they can identify from.
Right now you're a private GP in London. How are you finding this compared to your previous NHS work?
Glorious! This small proportion of exercise addicts and workaholics are a new breed of civilisation to me! That's not to say I don't like the NHS – I plan to go back!
Your parents were both single handed GPs – the unsung heroes of the NHS. How has this influenced your career decision to be a GP?
For a very short period, I used to live in the surgery which they worked in when we moved across from Ireland and my sister used to help put away the paper notes in order! My parents grew old amongst their patients and watched their families grow. It's strange that most people today will ask for their 'regular' doctor, I remember that time and am often reminded if I am in my hometown and people will come up and ask how my parents are. I also remember my parents being 'on call' all night and being called out at 2 in the morning! So there is good and bad with any era. Life changes and so does the NHS. They both enjoyed their career immensely. Both parents worry I am not in a 'partnership' but I have enjoyed my own version of general practice and the versatility and endless opportunities it comes with.
You've published some fascinating literature on the untapped potential of phytoceuticals for asthma and COPD looking at natural compounds like apples, chocolate and green tea. Tell us more about what attracted you to this.
It was interesting to find how many natural sources have healing properties and how on a immunological level this can be proved also. COPD and asthma can be uninspiring topics but this brightened it up for me! I was very privileged to carry this out at the Royal Brompton Hospital under guidance of brilliant research team of doctors.
Alternative medicine is important and in our more health conscious society, especially in central London, many people have a keen interest in diet and exercise.
Should Network Locum (now Lantum) people be eating more chocolate then?
Definitely (and red wine).
Any personal tips for maintaining wellbeing as a GP that you can share with us?
Personally locuming has given me a lot of confidence and helped me learn coping strategies. Good friends are very important and having fun whatever that may involve!
I am not a planner or a great organiser but keeping on top at work helps - don't add to your hundred point list. Do not go home thinking about patients.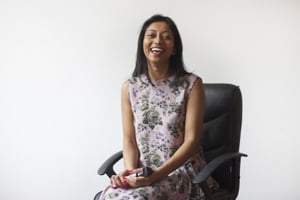 And finally, a bit more about your non-medical life. Are you reading any good books at the moment?
Not really I am more of a shopper than a reader! I have just got married a month ago and had my hen do last week. I am planning my second ceremony in April so reading has had to take a back seat sadly.
What was your best ever holiday?
Due to locuming and generally being partial to a nice holiday I have had many – back packing in Asia, sitting behind a good friend on an elephant was fun until it and ten others immersed themselves underwater in the Mekong and I nearly choked my friend for the want of staying alive. Not sure she would class that as her favourite holiday though.
Just thought I should have mentioned China, where my new husband proposed, as my fave holiday - oops!
And your favourite place in London? Apart from Network Locum (now Lantum) offices of course.
Having been away for about 10 years, all of it seems new and exciting but I love south Kensington and the memories of university it brings back!
You can get to know Dr Suma Grandhi more by meeting her at our next CPD event on 26th February 2015 at the RCGP. Click here for tickets.