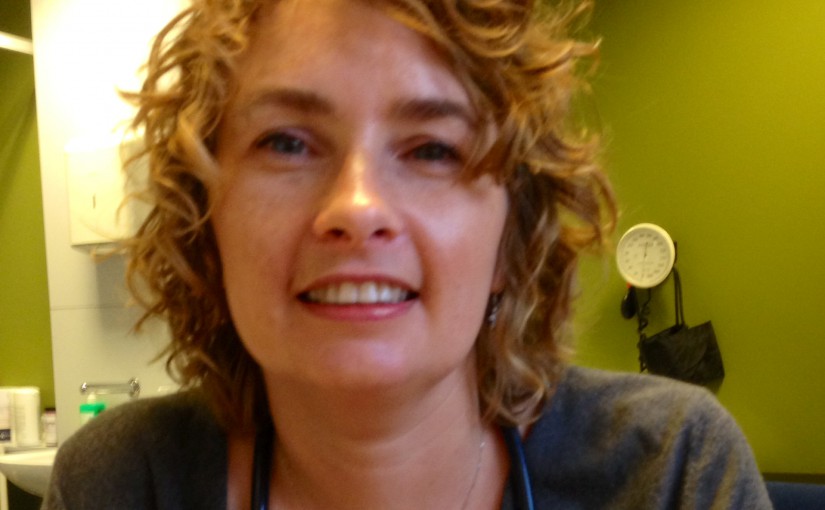 Introducing our Lead GP columnist, Dr Claire Davies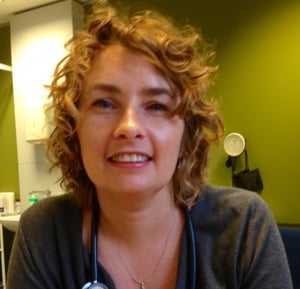 Introducing our Lead GP columnist, Dr Claire Davies, who will be posting regular fun and informative articles on our blog.
To find out a bit more about Claire and what she will bring to the Lead GP columnist role, we conducted a fun interview. Have a read below,
What does your new role with Network Locum (now Lantum) entail?
I'll be livening up the blog with more frequent postings from myself and guest contributors as well as making it more interactive.
What type of articles can we expect to see on the Network Locum (now Lantum) blog from you?
I think it will grow organically but right now I'm thinking about more advice articles for locums and salaried GPs, opinion pieces, things to make us laugh and talking about things like how we use google and whether we should be doing this in front of patients. I also want to profile some different types of GP to inspire people. Maybe we'll have a series on working mums or something - who knows.
We won't shy from controversy but it won't be a platform for moaning. There are other good avenues for that.
How did you first hear about Network Locum (now Lantum)?
Other locums recommended it.
What's your favourite thing about working as a portfolio GP?
I like to work hard and get stuck in but then take longer breaks. That seems to work for me.
How did you first get into writing? Was it a natural progression from university or something you stumbled upon?
I won 2nd prize aged 9 for writing an essay on Captain Cook so I guess the roots took hold there.
Who has most influenced your career and why?
Professor Eldryd Parry, a tropical medicine doctor who sent me to Ethiopia for a year. A lot of people around me were saying I needed to worry more about my career. He said that if I wanted to go, I should just go and to ignore what everyone else said.
What would you like to see changed in General Practice?
I'd like to see patients enabled to manage more minor illness themselves. People don't always need to see a doctor. I want to spend more time with patients that really need us.
You have an interest in travel and tropical medicine. What first attracted you to this?
I have an unhealthy fascination with parasites and the amazing ways they behave. Maybe we'll have a blog post about strongyloides sometime.
You were also a travel doctor at InterHealth Worldwide and left recently. How was your experience there?
It's part of the charity sector so it was exciting to be part of that. There are a lot of highly motivated people around. Interhealth is a small organisation and I was able to walk straight in the CEOs office and debate things if I felt a managerial decision had clinical implications. They also invested a lot in my professional development, something I'd like to see more of in the NHS. It makes you feel valued and enables you to put more back in.
Going back to your new writing role, you've also written and edited travel medicine chapters in various books. What do you enjoy most about the creative process?
Sometimes you don't really know what you're going to write until you put pen to paper. It's a way of getting your thoughts down.
Where do you feel most inspired to write?
Sitting on my bed looking at my garden (another passion). I'm looking forward to my spring bulbs.
Now a couple of quick fun questions:
New Year's resolutions?
To file my tax return before 11.59 pm on January 31st.
Favourite city?
Paris
Favourite book?
Ryszard Kapuscinski's journalist work on Africa, 'In the Shadow of the Sun.' No-one says it like him.
What's your drink of choice?
A black coffee from Vietnam.
Favourite type of cheese?
I'm married to one of the few Frenchmen that doesn't eat cheese so there is very little cheese in our house.
Great thanks to Dr Claire Davies for the interview and joining the Network Locum (now Lantum) writing team. Keep your eyes open for Claire's posts!