Working 6 til' 5, what a way to make a living! - Understanding the true role of Practice Managers
Working 6 til' 5, what a way to make a living! – Understanding the true role of practice managers.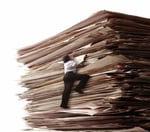 In late January I paid a visit to a friendly practice manager in City and Hackney. My aim was to understand the true role of practice managers in General Practice and Primary Care and bust some of the misconceptions. My initial idea was to have a comprehensive list of everything that a practice manager might encounter in any given day, however I quickly realised that wouldn't be possible, without writing a novel!
When entering her office there were several immediate clues to tell me that there was a lot more to the role than I had ever expected. The office had an entire wall of folders and her desk was stacked with papers that had to be at hand constantly. As I sat down I also noticed the single busiest computer desktop I had ever seen, edge to edge with yellow folders. But it wasn't until I started talking to her that I realised how much a Practice Manager really has to contend with on a day to day basis.
Her working day begins at 6am. She told me it was necessary to be at the surgery a few hours before it opens to complete the reams of
administrative work that might get pushed back by more important demands once patients and doctors start arriving. As she arrives she also sets up the practice for all other staff, making sure there are no technical faults or issues, so that they could be dealt with before surgery opens if necessary.
The one thing that really struck me was that a Practice Manager seems to fulfil the work of several people in any other business – an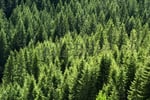 Administrator, a Finance manager, a Personnel Manager, a Business Strategist and a Healthcare Manager. The Practice Manager from City and Hackney described her workload as an ever-growing tree with a million branches and I must admit I could imagine it to be more of a forest.
Feeling overwhelmed by what I saw, I asked her what her ideal working situation would be. She was really passionate that NHS budgets should reflect the amount of work that needs to be done to maintain a successful surgery rather than reflect a budget per head for patients. She felt that as a small surgery, the budget did not reflect the amount of work required by staff. All of the staff at the practice were dedicated to providing their patients with top quality care, often working over and above their job description to provide such a great service. However, without the budget for extra staff, the workload on each existing staff member was very high. She also suggested that utilising technology better and digitalising documents would have a positive impact on her day to day tasks.
When asked what she loved most about the job, it was definitely the challenge. She loves to keep busy and enjoys the project management side more than anything. She feels it is also a rewarding position where she can see how all of her hard work, organisation and time management help improve the working environment of her staff and the experience of patients.
It is hard to pin down the exact working day of a Practice Manager because so much can happen and each day presents different challenges but what can be said is that it requires incredible dedication, not to mention an organisational master-mind. The NHS couldn't run without them!
We'd love to hear about your experience working with or being a Practice Manager, please let us know any of your observations or comments…