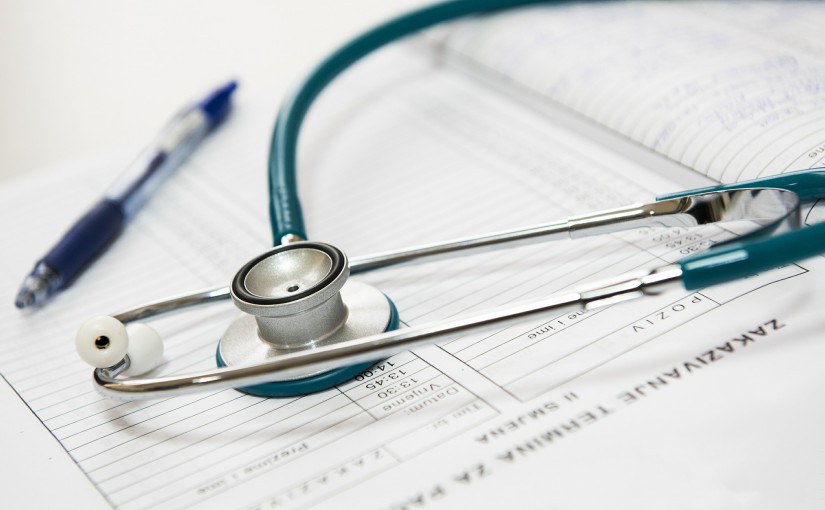 What are the most useful websites for GPs?
Dr Chris Smith has over 80 essential websites for busy GPs who need to look things up
If you are as forgetful as me, then you need to know where to look things up quickly during consultations. Click on the categories below for a few websites that I use.
General health information and guidance
​Clinical Knowledge Summaries (CKS) would be my 'go-to resource' if a summary exists for a particular topic. CKS are summaries of NICE guidance that still contain quite a lot of information, but can be useful during consultations.
The complete NICE guidance is available via the National Institute for Health & Care Excellence guidance website and for Scotland see the SIGN guidance (Scottish Intercollegiate Guidance Network guidance).
The Guidelines website and book summarises guidelines (e.g. SIGN, NICE) for primary care (registration required).
GP notebook is a comprehensive and well-established UK medical reference, accessible via Univadis. Patient.info​​ is a comprehensive resource for patient and professional information.
NHS Choices provides information on a wide-range of conditions and information about services, aimed at patients.
For more USA/North American focussed information and guidance, see UpToDate (requires a subscription) or the Mayo clinic​
For global health guidelines listed by topic see the WHO guidelines.
Accident & Emergency
Resuscitation Council (UK) has algorithms for adult and paediatric BLS and choking. Other useful tools are the Glasgow Coma Score (GCS) for assessing coma severity or head injuries and the Ottawa ankle rules to determine need for imaging in ankle trauma patients (via MD+CALC). For poisons information access the clinical toxicology database use TOXBASE (UK National Poisons Information Service).
Cardiovascular & Respiratory
To assess cardiovascular risk, you can use QRISK 2016 which estimates an individual's risk of having a heart attack or stroke over the next ten years and QIntervention for how that risk could change with interventions. An alternative is JBS3, the Joint British Societies for the prevention of cardiovascular disease risk calculators.
For patients with atrial fibrillation, the CHADS-VASc score calculates stroke risk and the HAS-BLED score estimates risk of major bleeding for patients on anticoagulation (via MD+CALC). Use SPARC tool (Stroke Prevention in Atrial Fibrillation Risk Tool) for estimating risk of stroke and benefits of antithrombotic therapy in patients with chronic AF.
To objectify risk of deep vein thrombosis & pulmonary embolism, you can use the Wells Score (DVT) & Wells Score (PE) (via MD+CALC)
British Thoracic Society (BTS) guidelines are useful for managing patients with asthma and COPD. See peakflow.com for adult and paediatric normal peak flow values. A MIMS drug reference table summarises Asthma and COPD Preparations and Compatible Devices.
Child Health
For assessment and initial management of feverish children, use the NICE fever guidelines, available via CKS and NICE.
See RCPCH for UK-WHO child growth charts.
Dermatology
Good dermatology resources include the Primary Care Dermatology Society (PCDS), Dermnet (New Zealand) and the British Association of Dermatologists (BAD) - good for patient information leaflets.
​Ear, Nose, Throat and Eyes
FeverPain and CENTOR scores are useful to guide management of sore throat.
The Epworth Sleepiness Scale is useful to assess obstructive sleep apnoea (via British Snoring Association).​
​(Moorfields Eye Hospital has information on a range of Eye conditions - A-Z . A printable is available from eyetestnow.com.
Endocrine & Metabolic
QDiabetes estimates the risk of developing type 2 diabetes over the next 10 years and the aforementioned QIntervention estimates how that risk could change with interventions
MIMS drug reference tables are available for Insulin preparations, blood glucose testing strips & meters, finger prickers & lancets.
​Gastro
Tools for alcohol screening and detecting alcoholism include AUDIT-C (AUDIT Alcohol Consumption Questions) and the CAGE Questionnaire (via Hepatitis C online).
To estimate the amount of scarring in the liver you can use the Fibrosis-4 (FIB-4) calculator (via Hepatitis C online).
​Infections
MIMs has drug reference tables for Antibiotic treatments in adults and CCGs will often produce local guidance such as the Primary Care Antibiotic Guideline 2015 (Lambeth & Southwark CCG, London).
For a list of infectious diseases see Infectious diseases A-Z (gov.uk) or Disease Directory (Centers for Disease Control and Prevention).
Mental Health
The RCGP has produced a comprehensive Mental Health Toolkit specifically for practices, with guides on different areas of mental health, from anxiety to perinatal depression to psychosis.
MIMS has a drug reference table for Antidepressants, a guide to switching and withdrawing.
For screening for anxiety and depression you can use the Patient Health Questionnaire (PHQ-9) questionnaire (via patient.info), the Geriatric Depression Scale (via patient.info) or the Generalized anxiety disorder questionnaire (GAD-7) (available via the CKS topic on Generalised anxiety disorder).
Musculoskeletal
Arthritis Research professional resources are available from Arthritis UK.
MIMS drug reference tables are available for Calcium & Vitamin D supplements for osteoporosis and DMARDs, a guide to monitoring requirements.
Use the FRAX tool to calculate 10-year risk of fracture (via shef.ac.uk).
Prescribing
For prescribing, the BNF (British National Formulary) is available online (via Medicines complete), and also available as a smartphone or tablet app. MIMS is useful for prescribing and as a clinical reference for general practice (particularly useful for contraception/HRT summary tables)
Sexual & Reproductive Health
For contraceptive eligibility see the UK MEC 2016 via the Faculty of Sexual and Reproductive Healthcare.
There is a useful MIMS drug reference table for Hormone replacement therapy (HRT). Patient.info has a Pregnancy due date calculator.
For antenatal and newborn screening timelines see the Public health England website.
Lifestyle
A Body Mass Index (BMI) calculator is available via Hepatitis C online. For cancer prevention advice see the World Cancer Research Fund Cancer Prevention Recommendations. Information on Healthy eating is available from NHS Choices. There is a MIMS drug reference table for Smoking Cessation Treatment Options.
Useful resources for travel health include NaTHNac (which includes Travel Health Pro), TRAVAX, FitforTravel, Jane Chiodine's website and foreign travel advice from the UK government.
Keeping up-to-date
The following blogs are worth reading; Network Locum (now Lantum) blog, Pallant medical chambers blog and myHealth bytes. Pulse and GP Online are good for keeping up-to-date with primary care news. For continuing professional development, myGPevents has comprehensive listings for educational and networking events and conferences.
I would be interested to know what website and apps you find useful to use at work that I might have missed
No doubt many of these links will change over time. I've put the links to the websites mentioned above on the home page of my website, primarycarephysician.info and will try to keep it up-to-date. If you are interested to contribute some key points regarding different primary care conditions please get in touch!
Dr Chris Smith, GP and Network Locum (now Lantum) Community Activist