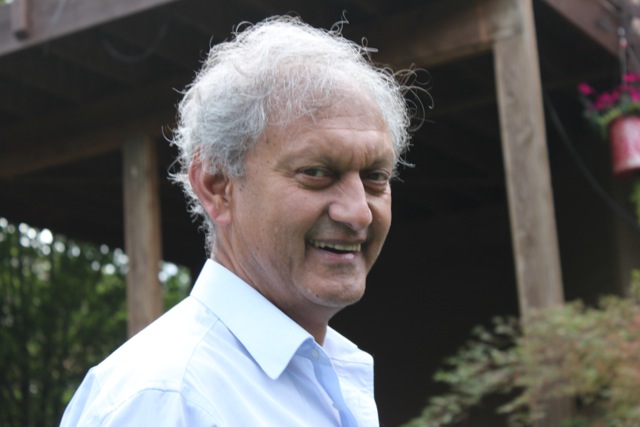 In The Spotlight - Professor David Colin-Thomé OBE, Former National Clinical Director of Primary Care
This week we've been speaking to Professor David Colin-Thomé OBE, former National Clinical Director of Primary Care. We discuss his incredibly rich career from being a GP in Runcorn to lecturing around the world & working for the Department of Health to how he enjoyed working with politicians - but was glad he never became one himself..
I see that you currently work as a visiting professor at the Manchester Business School and University of Durham– Is medical education one of your passions?
It's very intermittent, I am a visiting honorary. At the moment, the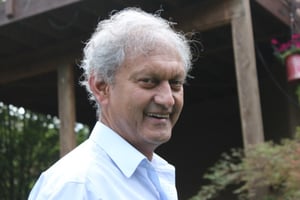 Manchester business school appointment I am involved in is informing and educating GPs who are mental health leads for their CCGs. They've just won a contract in a consortium around Manchester University and with my connection I'm part of that bid and will be delivering some of the work focusing on commissioning.
You were awarded an OBE in 1997. Can you tell me a bit about it?
The award was for Services to Medicine well before I did anything else at senior level nationally. Really for the work I had done in my practice developing new approaches to care for which fundholding and a thing called personal medical services (PMS) would create vehicles to try new things out. So I got that a long time ago and it was to do with my practice work, but of course my practice work meant I was already doing some national work.
You were national clinical director of primary care for some years– what did that role entail?
It was interesting because I was the 5th 'Tsar' and then more came after and, of course, they all had a thing called the national service framework which many of them had helped develop - because that was government policy at the time for diseases. So their job was to deliver on that. I had to invent my role myself. General practice, being generalist, is about being involved in lots of things and so for instance part of my work included being an advisor on long term conditions and on urgent care within the department as well. I suppose I didn't have a framework for primary care even though we'd worked on it until the Darzi review of 2008. I was the lead for the primary care review strategy so that was the first time we had a major document for primary care. Really, part of my work until then had been trying to develop that framework.
I also worked alongside Civil servants and politicians. I actually very much enjoyed working with both groups, even the politicians – which people seem to find strange.
Did you find they (the politicians) were responsive to NHS issues?
Yes very, they are elected to come up with policy and the job of the rest of us is to help them come up with that. I found them quite approachable. All the secretaries of state I worked with (6 over the years) were all very nice people, easy to work with and had lots of passions to improve the NHS. Some people in the NHS used to grumble at the targets set under New Labour and I always used to say I'd never met a politician who'd want a target if the feedback from the health service was that it was going well.
So how did you get into working for the Department of Health? Was it something you always wanted to do or was it something you became interested in later in your career?
I've never worked to any career plan, if nothing had happened of all this I still would have been very happy being a GP in Castlefields in Runcorn, where I was a GP for 36 years until I retired. So even when I was doing this other work I remained a part-time GP until I retired when I was going to retire anyway - so it all stemmed from that. Obviously because of what I had done as a GP the sort of services we'd developed and some of the thinking behind it I got some of the recognition mentioned but I also got to become the Director of Primary Care in the North West regional office of the NHS, the Scottish office and then London's regional office. It was never intentional and I didn't see it as a career escalation but following that I was interviewed and asked if I'd like to be the so called 'Tsar' – National Clinical Director of Primary Care. So I had had some experience of working at strategic levels by that point, in those regional offices. But as I say, it happened all as a result of the work I'd done as a GP really.
Where would you like to see the NHS in 5 years?
Out of debt – so that it is financially stable. Given that government money is going to be tighter for many years, the Health Service has got to learn to live within its budget. However unfair people feel the budget is, ultimately the budget you've got, is the budget you've got to work with but the NHS has got to deal with this alongside improving some of the outcomes of care. We're already heading that way with some of the work that's being done on heart disease and cancer and so on but most importantly there has got to be far more community based care that is adequately invested in because most care is done in these settings but the money is all going into hospitals despite government policy over the last several years. The percentage of money going into primary care has actually fallen and that's just not right. A higher percentage needs to be put into this sector and the best way to do that is for GPs to go through their leadership and commissioning groups. I'm a big fan of clinically led commissioning with a strong focus on general practice.
You've lectured overseas for the British Council and others. What were the benefits and challenges of lecturing abroad, especially in countries whose healthcare services are very different to our own?
Different health systems weren't a challenge so much because often you are invited to talk on how your own system works, if they haven't got a similar model then that is what they are aspiring to. You'd rarely get asked to speak outside of your own model.
It was interesting that South American countries weren't interested in a GP type service they were happy with a hospital based model. When I went to Brazil it was interesting because they wanted a GP model more like the British but when they took us on a tour they took us to hospitals rather than their community clinics, which we just thought was bizarre, it shows the obsession with the idea of hospital led healthcare.
Some of my lecturing abroad was on long term conditions as well as General Practice model. It was inspiring because foreign countries are more intrigued by the reforms and models of healthcare than most NHS staff.
Did you find countries with a more socio-economically deprived background more interesting?
New Zealand was very interesting because it is really made up of 3 groups of people which are quite unique. There is the white population, the Maori population (more socially deprived) and those from the south pacific islands and they all had different ways of coping. The Maori for example were very keen on the Marae which is where they meet - it's a community base. The south pacific islands were very keen on the church whereas the white population, like in England, don't have that community based focus and so each community was handling issues in different ways and that is only partly connected with General Practice but they were interesting models of care. It is hard to find that community focus when looking at the public's health in England.
So bearing in mind the diverse cultural groups in the UK, do you feel different models should be applied in different areas of the UK?
Yes certainly. That's why our new NHS England chief exec has been so good already. I've always said the message should be; define some outcomes, then deliver on them and don't give a damn how you get there.
The skill is, how do you handle the whole structure? If it is engaging with a community focus it could be the church, a local school etc. General practice is a community resource so it needs to work with other local community resources making it easier for people to receive advice, support, care and treatment. You've got to adapt targets.
What has been your favourite role in your career?
Being a GP – I've loved every job I've had but being a GP in Castlefields in Runcorn is what I'll be proudest of and I suppose what has given me the most fulfilment. Don't get me wrong I've enjoyed doing everything else but if I was younger I'd still be a GP. I had to go part-time but I never gave up General Practice until I was to retire anyway. When I left I went through a grieving process which I hadn't expected. And the grieving wasn't being a doctor anymore it was the fact I'd known some of the patients for 30 odd years and I would never see them again. And even now I've been retired 7 years and an odd name will still pop into my head and I think, I wonder how they are getting on, but of course there's no way of finding out.
All of my Achievements have really stemmed from being a GP and what I did in that role. I never set out to have an academic or other career. I just loved it. The work we did in the practice people liked and that's how it led on to all of these other things. I was also a local councillor for 11 years and a failed parliamentary candidate. I lost interest in being a politician in 1987 but I think really I have achieved more not following that path. If I was an MP I wouldn't have been able to still be a GP and I'm glad that I did not pursue it for that reason.
Do you feel it is more beneficial to stay in one practice than to work in several?
Yes. That is what I found. I just loved the place. I always wanted to work in a socio-economically deprived area because, despite the National Health Service, general practice has always been inequitably distributed – meaning you had more GPs working in better socio-economic areas. I was determined that I wanted to work in a more deprived area, but somewhere with facilities already in place. Some GP practices in the 70s were just awful. Castlefields had a purpose built health centre. I wanted to work in a poor area with decent facilities and not too far from my beloved Everton football club!
Why did you want to be a GP?
I'm not knocking any other kind of medicine, but the reason I wanted to become a GP was because I wanted to be a doctor for an individual rather than a disease and that's what I loved. I've been asked since I've retired whether I would stay a member of the General Medical Council, but I always say, if I wanted to stay a doctor I would have stayed working at my practice.
So do you think patient care has been the inspiration for the management structures that you have developed?
Yes. It was all due to that because firstly, the health service, despite being underpinned by social justice, does under serve areas of deprivation. So that drove me as I felt patients didn't always get the best or optimal care if they came from a poor background. I also thought general practice could become a significant organisation for patients, even for those who aren't in front of you. General Practice has a registered list, but it was interesting to bear in mind the patient that wasn't in front of you as well as those that are. I've always felt that but the biggest way we developed the practice, was when we became a fund holding practice. Having a budget gave us far more autonomy to do things and at the time I was driven by a possible slight cockiness– I thought we could manage a budget better for our patients than the health authority could. We developed lots of models of care around chronic disease which became quite nationally recognised and part of that was why I started to be asked to do other things. I always thought the practice as an organisation should be a resource for its community more than just seeing the patients in front of you.
Bearing that in mind how do you feel about the QOF system, which essentially is based on the number of patients rather than the care required?
I was at the department of health when QOF was introduced and I'm a supporter of it. But of course it can get past its sell-by-date and you have to move it on. But the clinical element of it has academic evidence to prove that it has made a difference to the quality of patient care. There's an organisation called the Commonwealth Fund based in the USA which has ranked British healthcare as some of the best in the world and some of that is because QOF has improved the care we provide patients with chronic conditions. So I'm a supporter of the clinical aspects but like any initiative it has to move on. QOF is 10 years old but it is still a significant part of GP practice.
Do you have any tips or advice for GPs wishing to expand their career paths?
In my day, even when I was older and doing these other things, expanding your career path as a GP was not common but now even young GPs are coming into practice who want to do other things rather than only general practice. Now that GPs are being involved in commissioning, it means that there are already things happening outside of the practice. I suppose no world is perfect because then the downside is there's less continuity of care for the patients which, after all, is one of the strengths of general practice. So there's a real issue with how general practice copes with that. We need to provide patients with the feeling of continuity of care. And that may not be by face to face contact of course.
What is your view on the new technology that could provide consultation via skype or 'face time'?
It's not far removed from telephone consultations, once a patient knows you, care doesn't always have to be face-to face. Many patients would prefer not to have face to face appointments. A quick call while they are working can be much easier. I don't see this as different really but there has to be, when needed, the access for a patient to speak to a doctor of their choice or someone that they trust and value and we have to learn to cope with that even with the pressures already existent on GPs time. There's no easy answer because each practice will have to find their own way of doing that. But non face to face contact is definitely part of the future – but that doesn't mean being on call 7 days a week.
Do you think that having more GPs qualifying and working in each surgery to help cover those extra hours will help?
Yes we need more GPs - (Not always attainable with the budget) I mean yes but hospital staff have expanded at an enormous rate. Hospital medical staff over the last five years have increased at twice the rate of any other profession in the health service. It's about a management will to put resources to make general practice more attractive and sustainable. But yes we need more GPs.
So, how did you structure your practice?
From the late 80s my practice had individual patient lists, even though we were a group practice we worked like single-handed GPs. So, when I went part time, we managed that by having another part-time GP working solely to my patients. We tried to keep individual lists and maintain that (excluding holiday time) 90% of the consultations made by patients were with their usual GP. So that's how we worked and because we had a nurse practitioner who could prescribe they could absorb some of the work when the GP was missing. We found that in those days the case load of the nurse practitioner was very similar to that of the GP registrar.
Were you very busy?
Yes back then I was, especially when I was trying to be at the practice as well. When I retired as a GP in 2007 the Department of Health asked me to work full time, so I was working full time there until I retired in 2010 but since then I've been doing a variety of jobs. I haven't quite got the hang of retirement. I'm probably only working 2-3 days a week which is much less than I ever did. I'm working more than most retired people but I'm not as busy as I was. I will work until either I'm too ill or the phone stops ringing!
We want to know your thoughts…
Let us know what you think about this article: Comment below or tweet us.
If you'd like to be featured in 'In the spotlight' send us an email using the form below, we're always interested to hear about the work of our GPs and other inspiring healthcare professionals.

www.facebook.com/networklocum

[contact-form to='phoebe@lantum.com' subject='I%26#039;d like to be in the spotlight'][contact-field label='Name' type='name' required='1'/][contact-field label='Email' type='email' required='1'/][contact-field label='Comment' type='textarea' required='1'/][/contact-form]