Case Study: Recurrent abdominal pain in children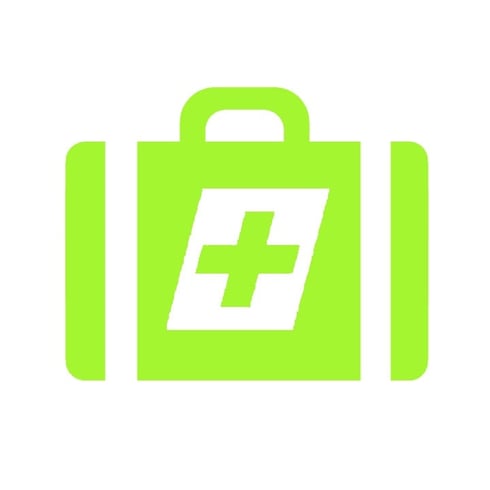 On behalf of Network Locum (now Lantum), Dr Ishani Patel has written a series of Case Studies for fellow GPs.
Recurrent abdominal pain in children
Case:
7 year old Lilly, attends a routine appointment accompanied by her mother. Mum expresses concerns regarding persistent and recurrent abdominal pain and headaches over the past three months. There are no red flag symptoms, no night sweats, bruising and no associated neurological or gastrointestinal. In the developmental, antenatal and past history there is nil significant.
Lilly appears shy but does indicate where her tummy ache usually occurs and answers some questions too. She is at a new school and has made friends. There are no concerns with bullying. In the last few months she has had 4 days of absence due to the tummy ache/headache. Mum has given calpol which has almost always helped. Lilly follows a good diet and is on the 50th centile for weight and height. Interestingly on weekends Lilly does not get any symptoms at all. Her abdomen is soft and non tender, urinalysis is normal and there are no neurological signs.
At home Lilly lives with mum and dad. Lilly says she likes school but sometimes the other children don't play with her and she feels sad. Mum is very supportive in the consultation and is asking for a referral to see a paediatrician as she is concerned that there is something serious underlying the symptoms.
Knowledge:
Recurrent abdominal pain in children is very common. It can be disruptive to families and often not accompanied by easily definable organic pathology. It is a condition comprising both organic and functional disorders and so can be challenging to diagnose and treat.
Recurrent abdominal pain in children is of significance because:
It is one of the most common symptoms in childhood worldwide.
It is responsible for considerable morbidity, missed school days and high use of health resources.
It is made up of functional disorders (those which cannot be explained by structural or biochemical disorders) and organic disorders. Apley recorded that only 8% of patients with RAP had, after extensive investigation, any organic pathology.[1]
Diagnostic uncertainty, chronicity and increasing parental anxiety often follow the unremitting and disruptive course of the condition. This can make management by GPs and paediatricians very difficult, time-consuming and expensive.
Many recent studies now identify a significant proportion of patients with RAP as either clearly having irritable bowel syndrome (IBS) or going on to develop IBS.[1] Recurrent pain at other sites is common as well; however, the abdomen is the most common site for recurrent pain. There is considerable overlap between recurrent headache and recurrent abdominal pain.[2]
Recurrent abdominal pain is a common symptom in children and can affect as many as 10% of children.
It occurs most commonly between ages 4 and 14 years. Some studies show within this age range peaks in incidence at 4-6 years and at 7-12 years.[3]
Girls are probably affected more often than boys.
Talking Points:
This case is an example of the role of the GP in distinguishing organic disease from one associated with underlying emotional concerns. It also requires careful negotiation with mum about what investigations can be done in primary care or a community setting before considering a referral to a paediatrician. There are no sinister signs or symptoms and the GP would be able to arrange bloods and further tests in primary care and follow up accordingly. Locums within the NHS also have budgetary responsibilities and should therefore only refer if clinically indicated, keeping this patient centred, and not patient-driven.
References:
El-Matary W, Spray C, Sandhu B; Irritable bowel syndrome: the commonest cause of recurrent abdominal pain in children. Eur J Pediatr. 2004 Oct;163(10):584-8.
Galli F, D'Antuono G, Tarantino S, et al; Headache and recurrent abdominal pain: a controlled study by the means of the Child Behaviour Checklist (CBCL). Cephalalgia. 2007 Mar;27(3):211-9.
Berger MY, Gieteling MJ, Benninga MA; Chronic abdominal pain in children. BMJ. 2007 May 12;334(7601):997-1002.
Further reading:
http://www.patient.co.uk/doctor/recurrent-abdominal-pain-in-children
Ishani Patel is Network Locum (now Lantum)'s Lead GP associate. To get in touch, email support247@lantum.com