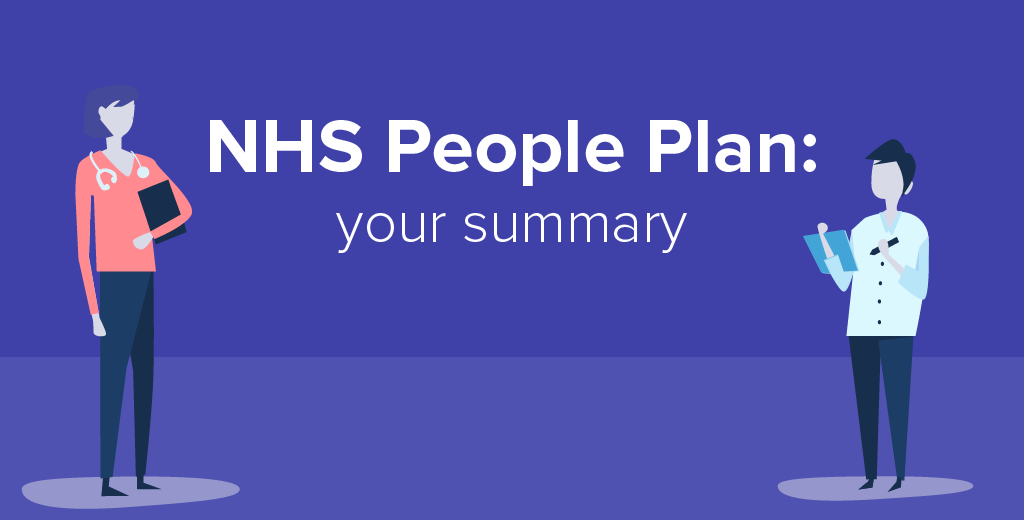 NHS People Plan: your summary
COVID-19 means progress has already been made
The main focuses for 2020-2021
The need to look after NHS people better,

physically and psychologically

The need to create an inclusive organisational culture

, where everyone feels they belong

The need to work in different ways

- more efficiently, in a more generalist/cross-disciplinary way, making room for training

The need to prepare the NHS workforce for future change

, through systems-level workforce planning, targeted recruitment and better retention
1. The need to look after NHS people better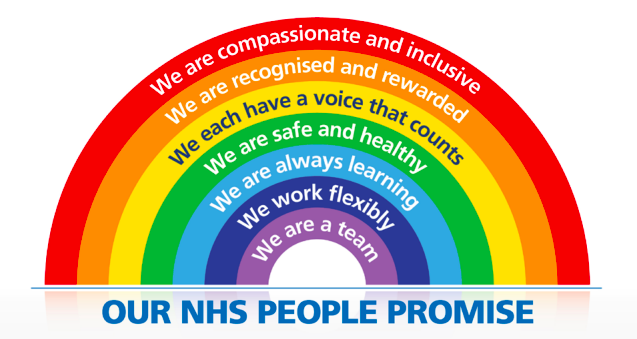 People are safe and healthy.

This is through things like infection control procedures, vaccination for frontline workers and PPE, as well as conducting risk assessments for vulnerable staff and ensuring safety from violence at work.

Read more here

.

People have support for physical and mental wellbeing.

This is through steps like appointing an organisation wellbeing guardian, providing psychological support and space to rest, sick leave and workplace stress support. Organisations should also begin health and wellbeing conversations in appraisals, inductions and job planning meetings. Free parking and transport to work support is also included in this section.

Read more here.

People can work flexibly.

Whether the role is clinical or non-clinical, regardless of role, team, organisation or grade, flexibility should be considered the default, assumed from day 1 of a new role and can be requested without justification. E-rostering will be supported to help plan working patterns up to 12 weeks in advance. This should be supported and role-modelled by management.

Read more here.
2. The need to create an inclusive organisational culture
Examine the current state of diversity and inclusivity in the NHS

and put steps in place to improve things. That's through things like reviewing recruitment, promotion and formal disciplinary processes, including staff networks in governance and agreeing accountability for progress.

Read more at the bottom of the page here

.

Make sure staff have a voice.

This is through new surveys, as well as creating safety at work for staff to speak up about their concerns or suggest their ideas, and including staff insights in decision making.

Read more here.

Support compassionate and inclusive leadership.

This includes leadership development training and placements, more online resources and training for managers, tracking and measuring diversity metrics, and assuring accountability for those in leadership roles.

Read more here.
3. The need to work in different ways
4. The need to prepare the NHS workforce for future change
Recruitment and retention
Systems-level workforce transformation
Next steps
Actions for systems
Develop a local People Plan in response to this

Make sure your plans for stepping services back up focus on looking after NHS people, align with service and financial plans, and are developed alongside partners

Review how you can work with other sectors, especially with social care

Review your local workforce position with providers and implement arrangements to increase resilience and capability
Actions for employers
Why we care about the NHS People Plan