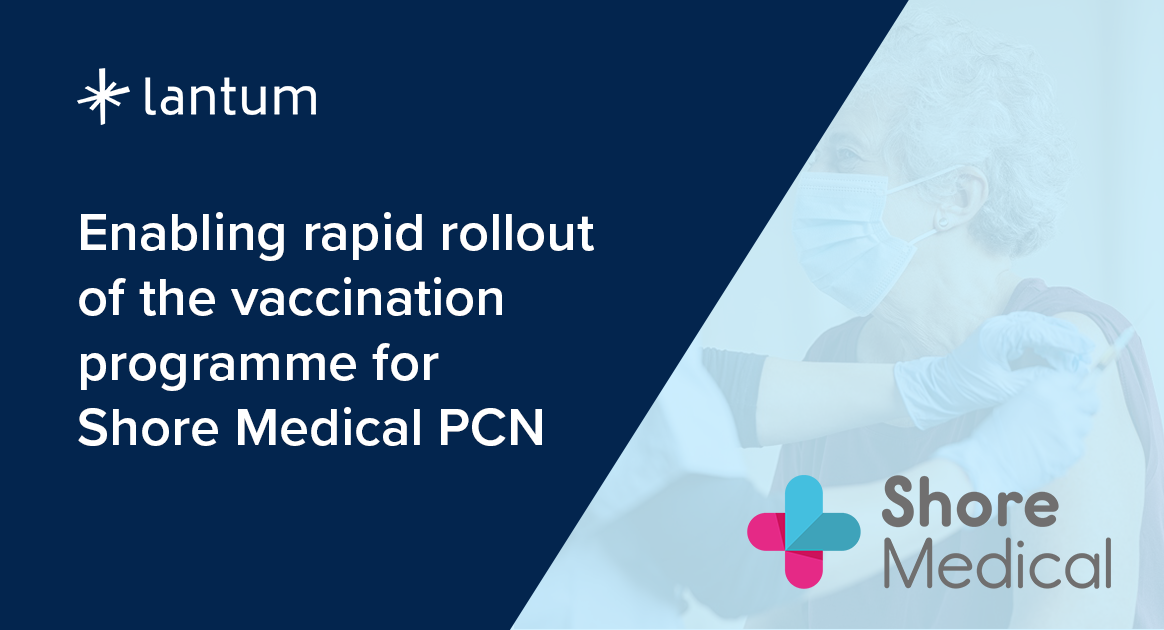 Enabling rapid rollout of the Covid vaccination programme for Shore Medical PCN
Shore Medical is a GP Super Partnership, offering a broad range of primary care services to over 58,500 patients across Poole and West Bournemouth.
Previously, they used spreadsheets to create their rotas, with any vacancies being sent out via an internal network to direct staff. With bank staff unable to access the internal network, Shore Medical were using valuable time and resources to individually notify them.
And, with bank staff and rota managers communicating predominantly via Whatsapp, it was difficult for the rota manager to work collaboratively with colleagues to build and fill rotas.
As a result of this manual process, people would often turn up on the wrong day, and there was no single source of truth - making it difficult to resolve any issues.
With the deadline to commence the Covid vaccination programme quickly drawing near, Shore Medical knew they needed to become more efficient in how they managed their rotas.
Picking Lantum
Shore Medical first became aware of Lantum through a colleague at Dorset Integrated Urgent Care Service (DIUCS) who sang the praises of Lantum's rota tool as an efficient and easy-to-use rostering system.
This recommendation, combined with the fact that Lantum's rota tool was already embedded in DIUCS and proven as a concept in Dorset, made Shore Medical decide to go straight into a partnership with Lantum, without exploring other solutions for a comparison.
Up and running in no time
With little time to stand up their vaccination sites, Shore Medical and Lantum worked closely to ensure all staff were fully trained on the platform, with Lantum's dedicated Customer Success team on hand to provide support and help with any queries.
The process of adding multiple staff types to cover a 'Vaccinator' role went smoothly, and Shore Medical were able to go live without any hitches.
"We used to rely on WhatsApp messages and phone calls to fill the majority of our vaccination shifts and struggled to maintain any single source of truth. Lantum's rota tool completely solved that problem, sending out automated messages to notify staff of shifts and keeping a historical audit trail of all activity, meaning disputes are now non-existent. The Lantum team has been so dedicated and responsive and I'm looking forward to growing our partnership to cover flu vaccines and Extended Access in the near future."
Charlotte Grummitt, PCN Manager
Key outcomes
Easier to collaborate:

When using WhatsApp, colleagues couldn't be brought in as all messages were sent personally to the rota manager. Now that collaboration is possible, that leaves much more time for managing actual GP Practice.



Time saving:

Having all notifications sent out immediately to all staff when the rota is published reduces time spent on admin, as they no longer have to contact various different avenues.


Full visibility:

Through Lantum's Rota tool, Shore Medical has the ability to allocate someone directly into the single source of truth, instead of trying to juggle requests.
---
Find out how Lantum can support your workforce needs
Lantum exists to unite clinicians and employers on one platform to help deliver the best patient care together. Connecting Scheduling™, Lantum's total workforce management solution, supports organisations to efficiently schedule staff, with a rostering solution, staff bank feature and network of 30,000+ locum clinicians all in one place.
Get in touch with a member of our team today to talk about how Lantum can transform your organisation.