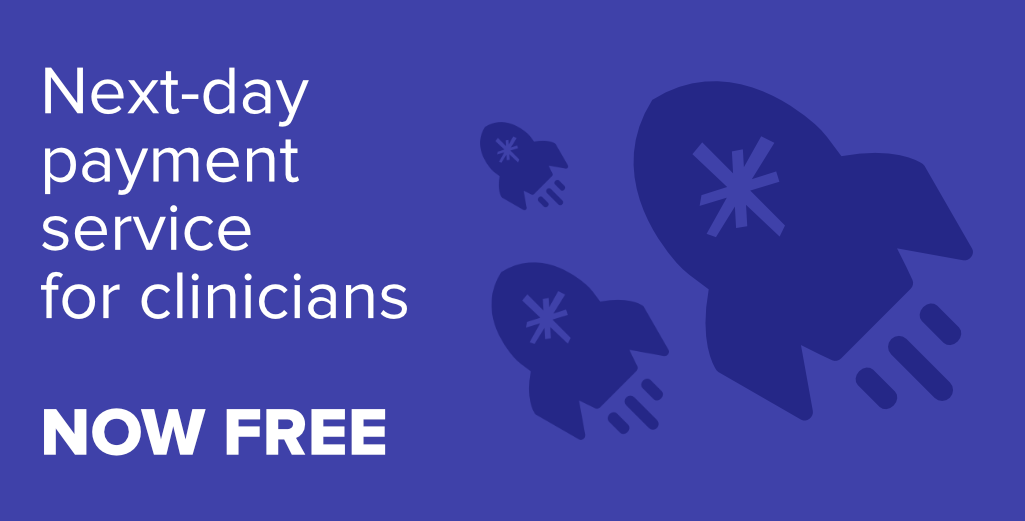 Introducing free Rocketpay
There's enough going on right now without worrying about payments.
That's why we're rolling out our next-day payment service, Rocketpay, free for a limited time.
All clinicians who get paid through Lantum will have Rocketpay automatically applied to all the sessions they work from Thursday 11th June until Monday 31st August, at no cost.
Please note that this only applies to invoices for sessions worked within this period.
How does Rocketpay work?
Rocketpay works in three simple steps:
The clinician invoices for their session.
Lantum pays them directly the next business day after they invoice.
Practices then pay Lantum during their usual payment cycle.
Rocketpay for clinicians
Get paid faster. Rocketpay means you can access your earnings when you need them, instead of having to wait for the payment cycle of the practices you work for.
Control your cash flow. With Rocketpay, you know when you're getting paid - the next business day after you invoice. That means you can manage your income how you want to.
Save time chasing. When you get paid straight away, you don't have to spend your free time tracking payments and messaging practices.
Rocketpay for practices
Keep clinicians happy. Rocketpay means the locums you love to work with get paid straight away, without you having to incur any additional admin or change your payment schedule.
Minimise payment stress. When clinicians are paid the day after they invoice, you reduce the number of messages you get asking about payment. Just pay through Lantum as usual.
Fill shifts quicker. Clinicians looking for work prioritise shifts with Rocketpay over work that isn't paid as quickly - meaning you can find the staff you need faster.
Start making the most of free Rocketpay - log into Lantum now.