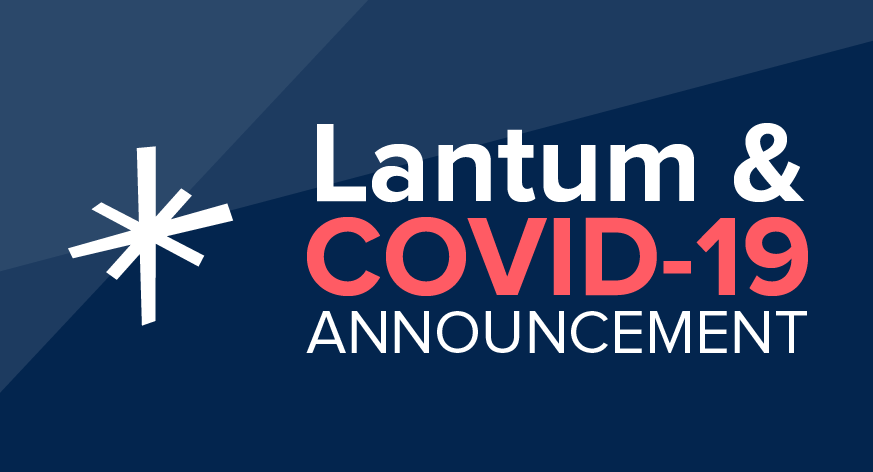 We're now focusing all our efforts on helping the NHS manage primary care workforce challenges as they face the impact of the coronavirus outbreak.
As we write this, NHS staff – from doctors and nurses to managers and receptionists – are showing tremendous courage, compassion, and strength in the face of a national crisis. As a company with a mission to empower and support the NHS, our only focus now at Lantum is to help them through this.
Ongoing support for our customers and community
Many people in the primary care workforce are already relying on our platform to address critical staffing challenges and find alternative ways of working. We want to reassure them that we're here and we're ready to help.
Our team has made a swift transition to remote working, ensuring we can provide continuity to GP practices, urgent care, primary care networks, and our community of clinicians. While this has, of course, been an adjustment for everyone, we're galvanized, motivated, and determined to give everything we've got.
Support for emerging national needs
We're working across the UK to support strategic primary care projects, including:
The creation of more staff 'superbanks' – for all staff types, enabling the sharing of resources across traditional boundaries and for all types of work, from call handling to online consulting.
Onboarding additional primary care staff – augmenting our community of more than 20,000 clinicians, these additional healthcare professionals will offer extra capacity to providers who need them.
Delivering reporting and real-time insights – providing regional visibility of critical staffing levels.
We're going to be doing everything we can over the coming weeks to alleviate your staffing pressures. We feel the weight of responsibility to work with our customers, clinician community, and the wider NHS to do everything we possibly can to help.
Our team are here to help, if you have questions or comments please contact support@lantum.com.
We wish each and every one of you the very best at this tremendously challenging time.