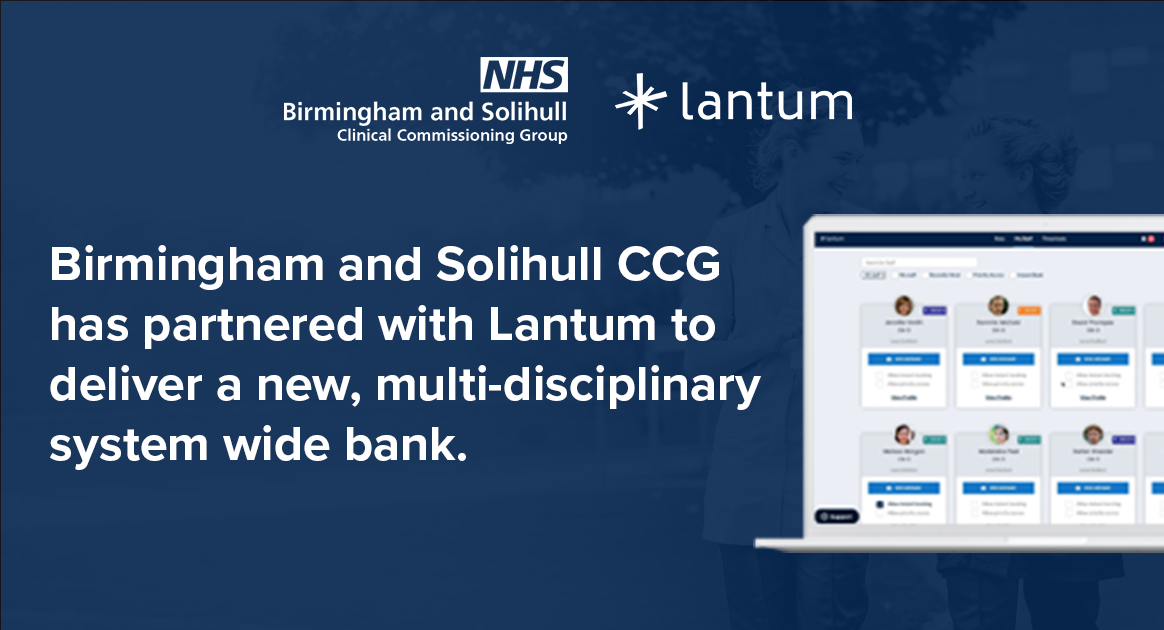 Birmingham and Solihull CCG partner with Lantum to build a new, multidisciplinary staff bank
We're delighted to have been picked as Birmingham and Solihull CCG's partner of choice to deliver a system-wide, multidisciplinary staff bank.

Using the NHSE funding for ICSs to invest in staff pools, Birmingham and Solihull chose to partner with Lantum after seeing the benefits Lantum's platform offers. Beyond giving practices access to a flexible pool of staff, Lantum will also help the CCG to:
Build resilience
Save money
Reduce time spent on admin
Dr Natasha Behl Gupta, Clinical Lead, First5 GP, Birmingham and Solihull CCG, said:
"We are excited about our partnership with Lantum, which will provide greater opportunity to support our Locum GP and Nursing Workforce and Practice capacity needs within Birmingham and Solihull CCG."

The bank will be used by 162 practices across Birmingham and Solihull CCG, and will incorporate several different staff types. As well as providing additional support to the practices, the new staff bank will also provide a number of benefits to the staff in it, including:
Access to more working opportunities across the CCG
Quick invoicing and next-day payments
More visibility and control over their bookings
Melissa Morris, Founder and CEO, Lantum said:
"Supporting Birmingham and Solihull CCG with their system-wide primary care workforce strategy is so exciting. We have worked in the region for over five years, and can't wait to deliver transformation on a larger scale!"


To find out more about how Lantum could support your ICS with a digital staff bank, send an email to enquiries@lantum.com, and our team will get back to you.