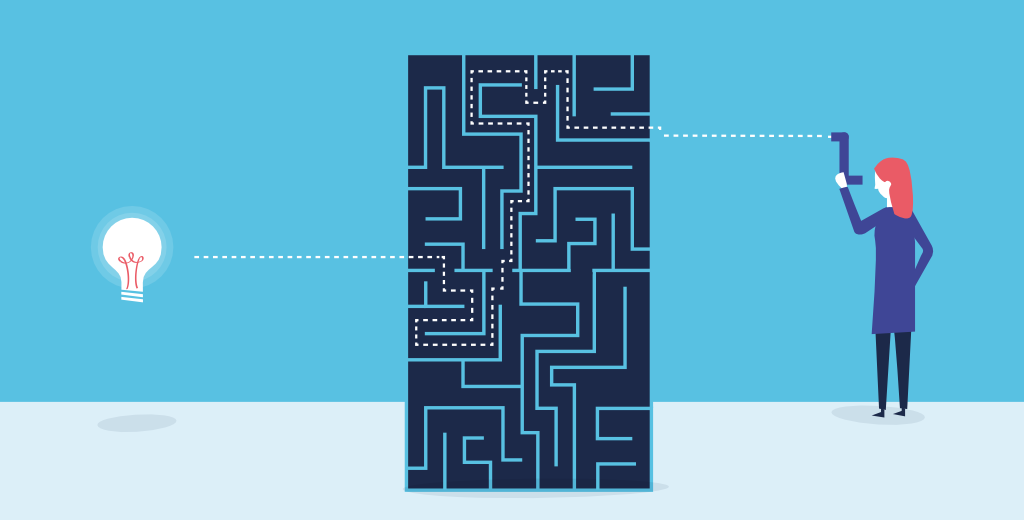 A once-in-a-generation opportunity: how do we capture positive change in the NHS?
"[The reset of the NHS] is a once-in-a-generation opportunity to make a difference to the way that we do things... to change, fundamentally, our behaviour and our practice as a health system."
Those were the words of Dr Phil Moore on Monday. As chair of the Mental Health Commissioner's Network for NHS Clinical Commissioners, he is well placed to see the negative impact of COVID-19 upon the population and upon NHS staff.
But, in his short video, he also pointed out the vast, galvanising effect that the pandemic has had on innovation within the NHS - and the potential this has for long-lasting positive change.
This includes things like more flexible care delivery through online or telephone consultation, or working together with other services to provide far more integrated care systems.
For example, in his work as the mental health clinical co-director for London, Dr Moore has seen the 'different siloes of the NHS work together', to coordinate and respond to the psychological needs of health and care staff.
These collected groups - from across primary care, IAPT, community health teams and more - have also worked together on suicide prevention strategies for those who need support during the pandemic.
Necessity has very much been the mother of invention, and many positive changes are coming through. In a lot of cases, however, these changes were already on their way - but the pandemic has radically accelerated our ability to implement them.
Technological changes that had been in the works for years were swiftly adopted across the board: as Dr Ishani Patel said in her first COVID-19 diary, right down to a 72-year-old GP, working from home for the first time in his life.
The NHS wants to capture change for the future
Given the enormous potential to improve patient care and reshape the NHS for the better, it's unsurprising that many of us are looking to capture these changes, so that our patients can continue to benefit from them going forward.
NHS England have recently asked GPs across the country to respond to a survey, collecting information on innovations that have emerged during the pandemic, so that action can be taken to support and sustain this innovation beyond our initial emergency response.
In it, respondents were asked:
What changes they had made and why
When they made the change
The impact they have observed - be it on patients, processes, or anything else
What they need to prolong or expand the change
Surveys like this are an excellent way to foster and protect further innovation in the NHS, meaning better patient care and a better work environment for healthcare professionals. That can only be a good thing.
This pandemic and the subsequent reset and recovery of the NHS represents an opportunity to change what its staff have wanted to change for years, even decades.
As Dr Moore says, 'We miss it at our peril.'
You can watch Dr Moore's video in full on Youtube.