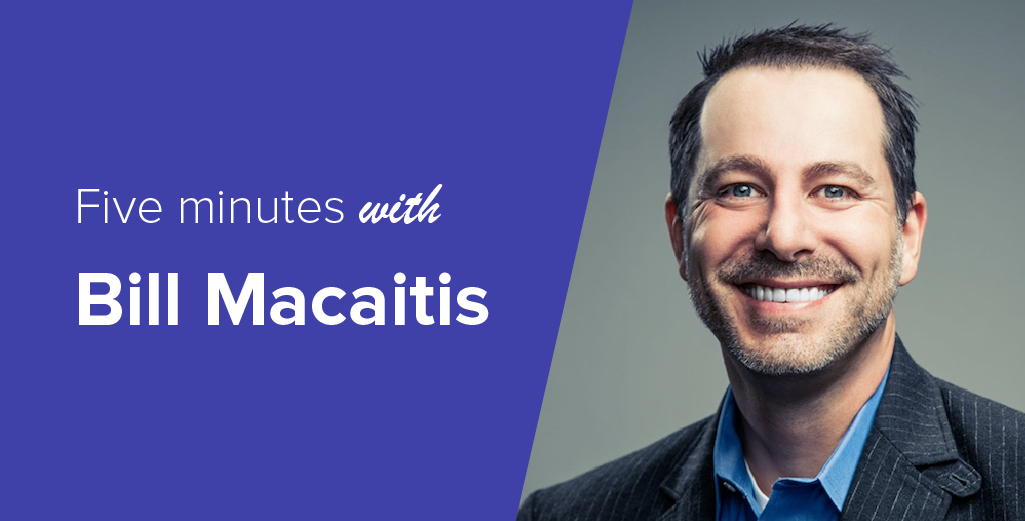 5 minutes with Bill Macaitis, board advisor for Lantum
Bill Macaitis is the former CMO of Slack, Zendesk and Salesforce - three of the fastest growing SaaS businesses in the world. Since July, Bill has joined Lantum as an advisor, sharing his extensive go-to-market experience to help us to supercharge our growth, expand internationally, and continue to develop our offering.
Here's Bill on what made Lantum interesting to him, his ethos on B2B sales and marketing, and how he wants the partnership to grow.
Why I'm helping Lantum
As an advisor and independent board member, I'm looking for companies I really believe in, where I'm strongly aligned with the mission.
Healthcare just hasn't seen the technological innovations and efficiencies that other sectors have, or the democratising elements that come with those. With SaaS, you can bring services and technology to a much greater spectrum of people, you can improve services, and you can help lower costs.
And considering that, around the world, healthcare is one of the largest items in any given budget, anything we can do to make it more efficient and more affordable - as Lantum is doing - is something that I want to be part of.
Coincidentally, I actually had an aunt and uncle who ran a temporary nursing staffing business. So when I was growing up, I got to know the challenges of this area a little bit too - and how ripe it is for change.
Changing the outdated B2B model
The first half of my career was in B2C, which I've always found to be more innovative than B2B when it comes to strategies and tactics. On the B2B side, even if they have a really cool SaaS product, people often have a very outdated playbook: enterprise sales, field marketing and steak dinners.
So I really love working with teams and CEOs that are willing to have conversations and ask questions: How do we organize? How do we go to market? Do we sell to SMB as well as enterprise? How do we price?
I had the chance to watch one of Melissa's (Lantum's CEO) presentations. She was talking about how sometimes you need to completely rethink how you go to market, not just optimize around the edges. Hearing her speak, I felt like she had that open-mindedness, that leads to success in these partnerships.
Becoming Lantum's trusted guide
I want to help build the company in a way that's customer-centric. That's a big one for me. I'm always thinking about the end user and their experience, and how we can convert that into something that's scalable. You don't want to build an engine that's really inefficient and won't allow you to grow, scale and capture that category.
But ultimately, I just want to be a trusted guide. Someone you can ask about these hard decisions, right from building the team to creating your go-to-market strategy, all the way to going through an IPO.
I've been in the trenches as an operator more recently than your average board advisor, so I hope I can bring that practical perspective to the table too. I've seen a lot of SaaS businesses grow up, so I can share what worked and what didn't. With that, I hope Lantum can bring those efficiencies to healthcare - delivering more value, more quickly, to as many people as possible.