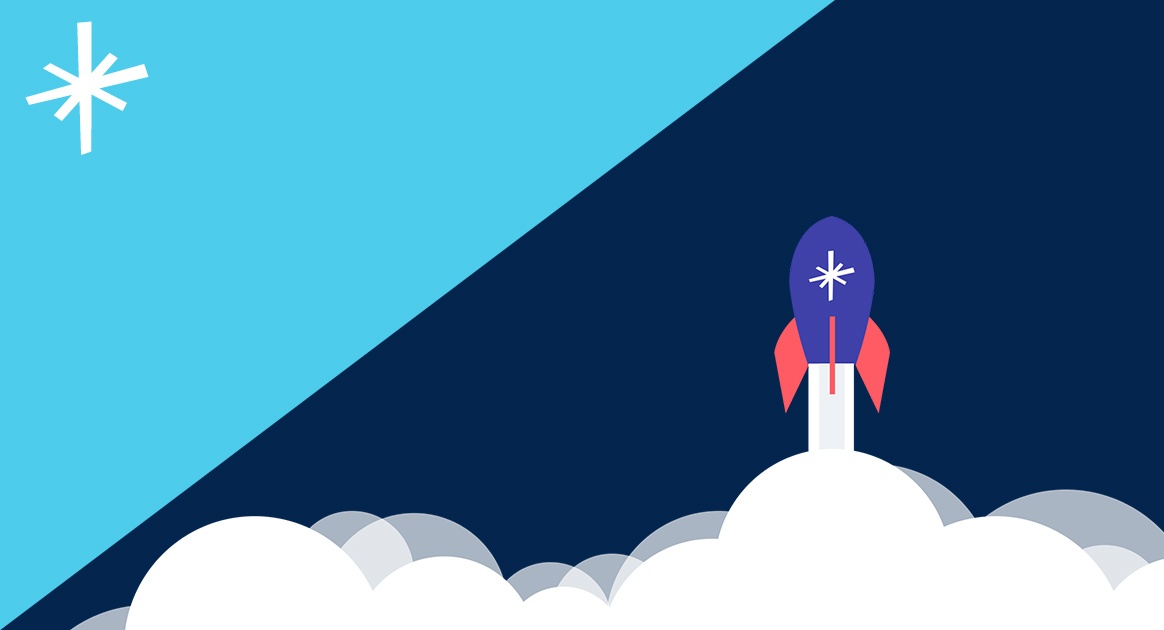 Transforming the Way You Get Paid as a Locum GP
Working as a locum GP has many benefits, however, as with many professions, it has its challenges.

We've worked closely with GPs for over 6 years, and partner with a network of over 17,500 across the UK. During this time, we've come to understand the biggest challenges they experience and have worked collaboratively to overcome these.

A standout pain point is chasing for payment.

The challenges with getting paid, timely
A key pain point experienced by locums across the country, both on and off Lantum, is getting paid on time. Only last year, GP Online published an article reporting that a locum GP resorted to hiring a debt collector to reclaim £4k in unpaid invoices.

For Dr Penny Carstens, waiting to be paid for locum work caused several issues:

"I did locum work as and when I could, as my schedule has to be compatible with childcare. Waiting to be paid and having to chase for late payments wasn't a pleasant experience. And, because my schedule is always busy, I wasn't always able to keep up-to-date with who had paid me."

A new way to get paid
At Lantum, we're always looking for ways to make life easier for GPs, like Dr Carstens, who use Lantum. Using Lantum to browse and book sessions makes it easier for locum GPs to get paid, as everything can be managed and monitored from their profile.

However, we want to make the process as enjoyable as possible, and to give GPs full control of their pay. So we launched Rocketpay: guaranteed next business day payments for GPs.

There are many benefits of using Lantum's Rocketpay, including:
getting paid the next working day for the sessions you work
receiving the money directly into your bank account
no longer a need to chase unpaid invoices
a sense of security, as you now will know when you will be paid
Dr Carstens decided to start using Rocketpay in December 2017 to see if it could help her overcome the payment issues she'd experienced previously:

"I decided to use Rocketpay predominately so that I'd be paid quicker for the locum sessions I was completing."

Empowering a better quality of life
The benefits of Lantum's Rocketpay have extended beyond the list we previously discussed, as better pay has enabled a better work/life balance for Dr Carstens:

"I've had no problems with Rocketpay at all - it makes getting paid a lot easier. It's in your bank account the next day and it's done! I no longer need to chase or keep a constant eye on payments. I know when I'm going to get paid, so I can focus my energy elsewhere."

And she's not alone. The number of GPs who are taking advantage of Rocketpay is growing everyday.

The benefits of Rocketpay extend beyond GPs - it also helps Practice Managers fill more shifts.
Why?
GPs who use Rocketpay also feel a greater sense of motivation, knowing they'll be paid quickly, which means they're more likely to book more work.
When we crosschecked the average hours worked for Rocketpay and non-Rocketpay GPs, we found that the amount doubled: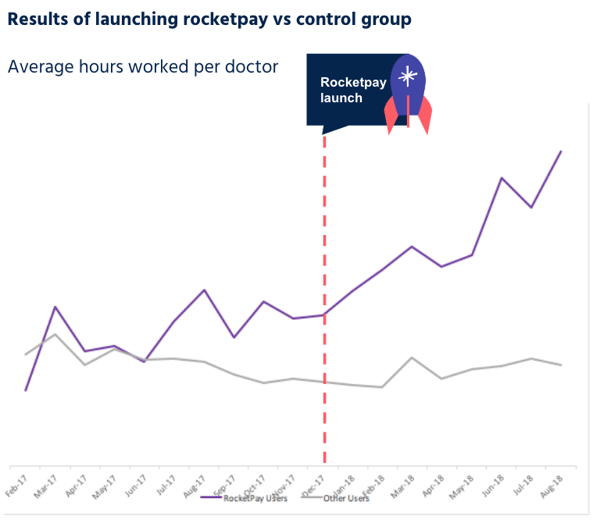 To start taking advantage of next day payment with Lantum, create your free Lantum profile below to book and find work in your local area. And, if you're already on Lantum and wanting to sign up for Rocketpay, simply go to your Billing section to get your first month FREE.