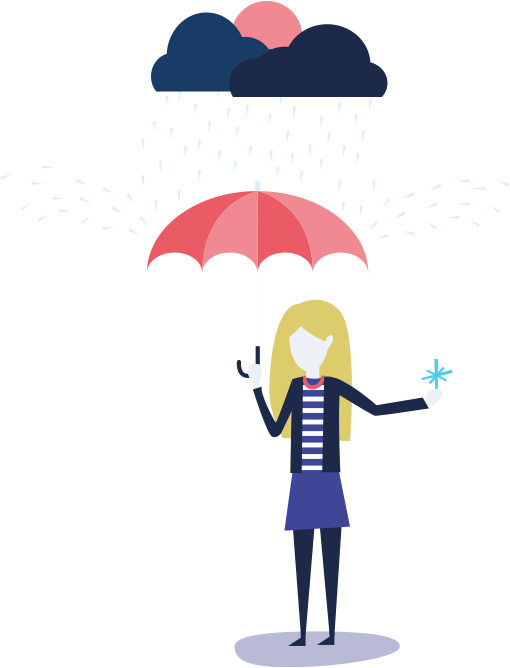 How to setup an extended access Hub in primary care
Access to routine and timely GP appointments is amongst the toughest challenges within primary care. In 2016 NHSE GP Forward View and the King's Fund Understanding pressures in General Practice outlined the workload and access crises in primary care with recommendations of solutions, including Primary Care Extended Access Hubs to offer patients timely and appropriate access to primary care services out of hours and same day.
Patients can be booked into the Hub by their registered practice (patients cannot book into them directly), NHS 111 or out-of-hours providers after triage. NHS England wishes to "ensure everyone has easier and more convenient access to GP services, including appointments at evening and weekends" and ad verbatim Dr Arvind Madan, NHS England Director for Primary Care, says 'the ambition is to achieve 100% coverage across England by 2019'. NHS England suggests clinical commissioning groups will receive at least £6 per registered population head to fund provision of extended access Hubs. NHS England pledged £138 million recurrent funding in 2017/18, £258 million recurrent funding in 2018/19 rising to £500 million by 2020/21.
In order to be eligible for recurrent funding, commissioners will need to demonstrate they are meeting seven core requirements:
Weekday provision of access to pre-bookable and same day appointments to general practice services on

weekday evenings

(after 6:30pm) – to provide an additional 1.5 hours a day, and

weekends

to meet local population needs,

Improve

capacity

by offering a minimum additional 30 minutes consultation capacity per 1000 population, rising to 45 minutes per 1000 population.

Measurement

of appointment activity by all participating practices, both in-hours and in extended hours.

Ensure services are

advertised to patients,

including notification on practice websites, notices in local urgent care services and publicity into the community. Ensure

ease of access

for patients including all practice receptionists able to direct patients to the service and offer appointments to extended hours service on the same basis as appointments to non-extended hours services

Use of

digital approaches

to support

new models of care

in general practice.

Inequalities in patients' experience of accessing general practice identified by local evidence and actions to resolve in place.

Effective connection to other system services enabling patients to receive the right care from the right professional, including

access

from and to other primary care and general practice services such as

urgent care services

.
An interview with Sue Turner (Operations manager) and Zain Harper (Service Manager) revealed the journey from being awarded the extended access Hub contract end of February to launching three Hubs on 14th August 2017 securing the £6 per patient recurrent funding. SPCT are due to launch an additional two Hubs in the coming months. In total Salford Primary Care Together (SPCT) comprises 45 Practices, 5 access Hubs and GP-led A&E streaming. When a three month rota is published on Lantum it takes only 6.1 days to fill 100%. The projected savings from October to December 2017 if agencies had been used approximate to around £25,000.
Zain's project team also comprised three business support managers and a Human Resources lead who worked with Lantum to deliver a successful 'go live and beyond' Hub launch. The SPCT and Lantum partnership were able to forecast and minimise problems for patients and staff with meticulous planning, coordination and effective communication following these five steps.
STEP 1 PREMISES

Following the successful bidding process SPCT were commissioned to roll-out three sites with a view to adding a further two. Premises were required to meet service specification resulting in the utilisation of three new list buildings. Zain negotiated the use of four rooms available on weekdays 6-9pm and weekends 8am to 8pm for both GPs and nurses. Risk assessments and operations reviews were undertaken during site surveys; this included a review of security, record of on-site staff, knowledge of open-and-close procedures, keys / locks and storage, clinical and non-clinical refuse disposal and emergency equipment allocation including oxygen tanks and defibrillators.
STEP 2 I.T.

In parallel to step 1, I.T. exploration and setup was the critical rate determining factor dictating the 'go-live' date. The team mapped electronic healthcare record (EHR) providers and existing IT arrangements on site liaising with commissioning support units and trusts. All 45 practices signed data sharing agreements following due diligence and disclosure around information governance. Vision Anywhere was scoped, procured, mobilised and configured to be the EHR of choice and printer equipment sourced. This was by far the most important challenge overcome - for Hubs to have full read rights into the home practice. It was crucial for practices and the Hub staff to understand how to access the full patient care records from the patient's primary or 'home' practice.
STEP 3 SYSTEMWIDE ALIGNMENT

For a smooth implementation systemwide alignment was needed. The project team mapped existing services with respect to imaging requests, phlebotomy services, consumables, specimen collection referrals, suspected cancer referrals, safety netting processes, fire safety and voluntary sector services. Conversations about what could realistically be delivered shaped referral mechanisms, processes and protocols between practices and Hubs. A specific issue that was addressed a few months after rollout was Hub GPs being able to send suspected cancer referrals electronically. Initially the practice receiving a Hub consultation notification were asked to process the request of the suspected cancer referral. Acknowledging the inconvenience to practices and potential delay for patients the project team revised the system to allow Hub GP suspected cancer referrals to be emailed to the the central referral system and 'home' practices to receive copies for safety netting. Practices were also asked to peer review quality of consultation and notes to ensure appropriate prescribing / referrals and sharing of best practice. Consideration of individual neighbourhood pathways and processes required working closely with practice managers to establish the right approach for the Hub to facilitate referrals.
STEP 4 COMMUNICATIONS

SPCT made sure to engage all all 45 practices - bringing them on the journey towards Hub delivery. Assurance regarding how the service would operate; establishing short, medium and long term deliverables; regular touchpoints to incorporate feedback; liaising with neighbourhood primary care boards ensured clinicians and managers participated in problem solving and developing troubleshooting support guides enabling successful engagement. Weekly newsletters were essential to keep all stakeholders informed.
STEP 5 WORKFORCE

The SPCT digital GP bank was created and rotas for all 45 practices and 3 Hubs were published a month prior to launch - all powered by Lantum. Lantum's implementation team worked with practice managers, service managers and local clinicians to support the onboarding process. Salford GPs received communications via weekly newsletters, practice managers, Lantum GP champions and the active GP community social media groups. SPCT used additional rota tools to mobilise practice nurses and receptionists - Lantum is now working with SPCT to expand the platform to include this capability for all grades of staff including nurses and receptionists. This will ensure the entire workforce ecosystem can be managed using one tool seamlessly offering both convenience and quality.
The rate that GPs earn for shifts at the Hubs is mutually agreed during negotiation between each individual provider and the GP; this dialogue is facilitated by the Lantum platform. Not wishing to devalue the market rate for GP locums SPCT ensured the Hub rate accounted for the higher indemnity requirements - the same level as urgent care centres. This was a careful consideration as Vision Anywhere EHR is unable to view the entire healthcare record for EmisWeb-Docman practices.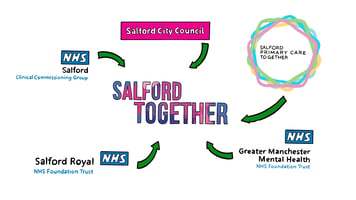 "Working with Lantum has enabled our GP coverage and rota management for primary care extended hours and ED Streaming across Salford. It has also provided us with; Timely and rapid access / booking of competent and flexible GPs ensuring that we can go-live on the date confirmed. Transparency of rota gaps coupled with timely communications to practitioners to engage them in innovative ways of working. Introducing new GPs from across the region to work with us who otherwise would not have known about these new service launches. GPs working with us through Lantum are quality, professional and effective practitioners. They are a pleasure to work with." Ms Sue Turner, Operations Manager
Lantum is revered as THE delivery partner in the setup and launch of successful primary care extended access Hubs.
Recruitment and retention of GPs to do full-time, patient-facing work is a national challenge. Being mindful of these difficulties as well as an increasing proportion of freelance and portfolio GPs, Lantum technology has been able to provide workforce solutions offering stability, resilience, efficiency and reliability of sessions filled - avoiding the need for rota managers to use agencies - saving both time and money. Our technology socialises available Hub sessions to trusted local GPs and connects with a large network of 8,000 freelance GPs so that they can swiftly setup and launch the Hub service with high quality GPs at an affordable spend with a short turnaround time.
Partnering with Howbeck Healthcare Ltd to setup Hubs
Formed in 2014, Howbeck have supported the creation of federations including South Cheshire and Vale Royal GP Alliance, North Staffordshire GP Federation, and more recently East Staffordshire Primary Care Partnership (covering 100+ GP Practices and a population of over 880,000 in total). Lantum and Howbeck have a shared purpose and are partnering to further propel the rigorous project management and primary care expertise when it comes to setting up primary care access Hubs. We will be publishing more information of our co-working very soon - if you would like to learn more about the benefits ahead of this please contact sean@lantum.com

About Lantum
It is daunting setting up a new service in primary care due to the multiple spider web-like pathways, configurations and interactions. We have proven time and time again that combining Lantum technology with the right project team infrastructure can result in a smooth and successful journey to launching a Hub and beyond...
Lantum is a cloud-based technology platform that gives healthcare organisations the power to build manage and recruit into clinical staff banks. Lantum is a cost effective solution because of the level of automation it provides including:
Desktop rota application for staffing managers with

FREE

training

Software for diary management, timesheeting, tax returns and shift booking for GPs

GP availability captured through the app, to effectively map local capacity

Automated shift matching through an algorithm matching the right staff with the right shifts

Priority access / shift cascading

Cloud-based storage of CQC compliance documents with notification of expiry

24/7 online access and support

Automated streamlined payments, pension form populator and timesheet generator
If you would like support in setting up your extended access Hub contact scott@lantum.com
Written by Dr Ishani Patel, Co-founder and Melissa Morris, CEO