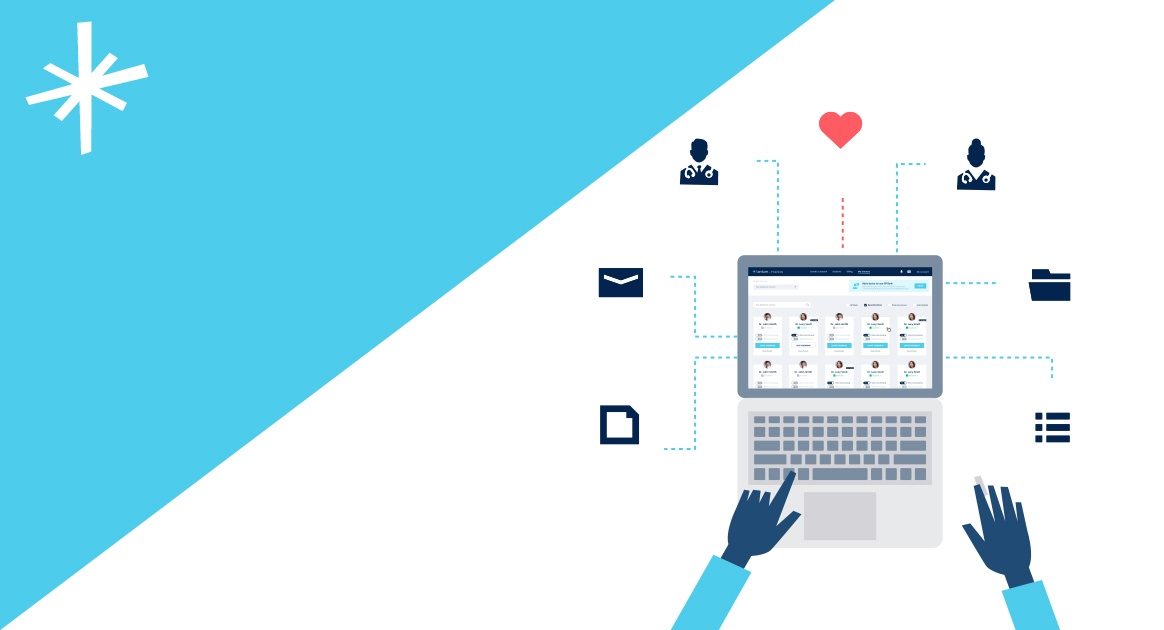 How App Technology can Support NHS Improvement's Commitment to Reducing Agency Costs
An NHS Improvement story, released on 31 August, shared that the NHS could free up £480m by limiting the use of temporary staffing agencies - news we have welcomed at Lantum.

According to the article, "Temporary staff, such as doctors and nurses supplied by agencies, cost on average 20% more than those from the NHS's own 'staff banks' despite doing the exact same job."

In Lantum's 6 years working with federations, and now working to support acute Trusts, Co-Founder and CEO, Melissa Morris, estimates this is closer to 40% when you take VAT into consideration. This could even increase to as much as 50%, when you take productivity optimisation from technologies into consideration.



How does this work?
When an agency clinician is used, the agency are required to charge VAT on top of that clinician's earnings. This is because the agency is effectively the employer of the clinician, and the clinician represents the "supply" of a service that the agency is providing.

On top of the VAT they charge, the research Lantum has done into the way agencies work has found that they often actively aim to fill shifts at the last minute. This is because they can then charge more commission from the enhanced rates that last minute postings command.

And, further to this, they also have a reputation of "ghosting" the client - a practice wherein the booked clinician "pulls out" at the last minute. The reality of the matter being that a clinician was never booked into the shift in the first place.

This means the agency is able to escalate the shift rate to attract a new locum at the last minute, which means they can charge more.



How can the NHS break this cycle?
The key action to take is moving their source of locum clinicians away from the agencies.

The article pledges "to help support trusts to increase their use of bank staff."

NHS Improvement is working with the Department of Health and Social Care to introduce app technology, with the aim of making it easier for NHS Trusts to work directly with clinicians. The aim is to allow bank clinicians to book directly into the shifts that work best for them.

Lantum has this solution.

Clinicians booked through a digital bank using app technology are not subject to VAT, as the model is that of "direct engagement". This means that, when a healthcare provider fills shift gaps through Lantum, they save a considerable amount of money.

Through the work done at Lantum, we know first-hand how adopting technology to communicate to your workforce bank can:


yield operation efficiencies
improve rota resilience 3-6 months ahead
eliminate "ghosting" from the NHS
make significant and sustainable financial savings
Unlike other workforce management companies who add heavy charges to pay for their staff to contact clinicians and match them with bank shifts, Lantum empowers you to liaise directly with the clinicians - so this extra cost is also removed.

Lantum's AI-powered technology matchmakes the right clinician with the right shift, reducing the amount of time a clinician spends trying to find work and optimising their diary. This, in turn, saves valuable time and ensures your shifts are filled in advance.

Healthcare providers who use Lantum can share shift gaps with local, trusted clinicians, who can apply for the job directly. And filling your shifts with your regular clinicians couldn't be easier, as you can access them quickly from your clinical bank.

Booking in clinicians through Lantum also eliminates "ghosting" completely eliminated, as we take several steps to ensure we only work with trusted clinicians:
When a clinician books to work one of your shifts, you are able to view their full details, including clinical documentation and references.
Our Clinical Governance team vet all clinicians when they create their Lantum account.
Any time a clinician cancels a shift in Lantum, we make a record of it so that we can ensure this doesn't happen repeatedly.
Finally, as the clinicians who use Lantum manage their own diary, there is no agency operating on their behalf, which means everyone is held accountable for their own behaviour.

The acute sector is in a challenging position, as they're required to offer capped rates and may therefore may feel compelled to use agencies to circumvent this rule and provide clinicians for 'hard-to-fill' shifts.

Dr Ishani Patel, GP Co-founder at Lantum, warns:

"There is no doubt that app-based technology reduces bank operational costs, therefore reducing spend. However, it is important never to devalue the clinician in these initiatives to save money. It is critical for safety that the workforce are happy and engaged. Smart technology and providing flexibility is one step, and fair rates that respect the skills and expertise are another. Without an engaged workforce you won't fill shifts.

"Where there is chronic understaffing lots can be done to improve retention and we recommend some of these savings should to be given back to the clinicians - because retention and continuity is critical for the sustainability of the NHS."

To learn more about how your Trust can use Lantum's digital bank and rota technology, please get in touch.