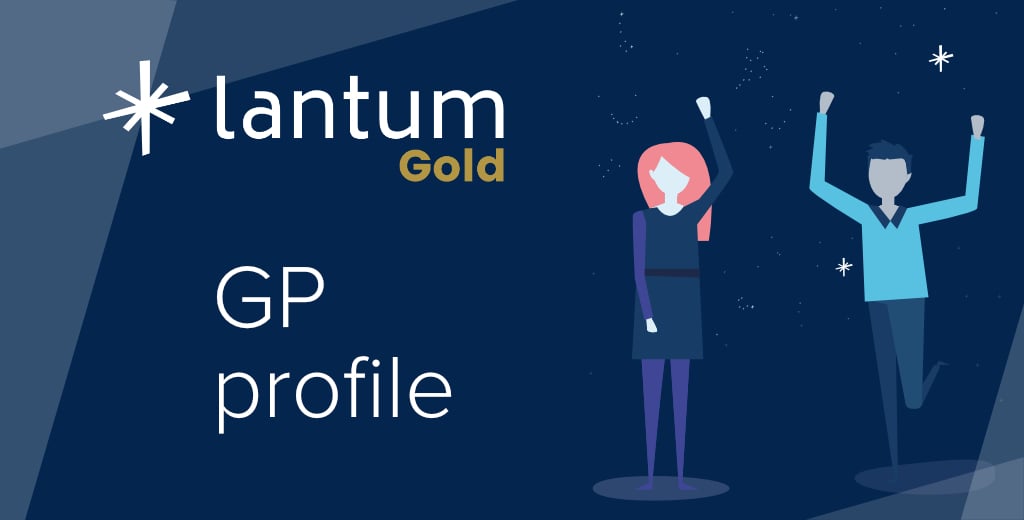 GP profile: Dr Arrey Tabetando
As part of this series, we're speaking to GPs across the UK who use Lantum. This month, the spotlight is on Dr Arrey Tabetando, a GP based in the north of Manchester.
Here's what he has to say about getting the full picture during telephone triage, learning to say no, plus his advice for locum GPs.

My background - from salaried to locum
I qualified as a GP in 2015 - it'll be 5 years ago in August. Feels like a while ago now!
For the first year after I qualified, I worked on a part-time salary for 2 days a week, and then the rest of the time was locum work.
For me, I found the locum side more comfortable and flexible, so I went full time with it from 2016. I decide when I want to work, the exact hours and the rates as well.
For the patients, they get to have a fresh set of eyes. Often, their regular GP is doing well, but sometimes having someone to look at the problem from another perspective and suggest something different can be really helpful.
Making the most of remote consultations
When I was a GP registrar, the surgery I worked in did telephone consultations, then only brought in the patients that needed to be seen. So the return to telephone triage has been a bit of a throwback to that time.
Back then, I was probably bringing in more patients because I wasn't that experienced in consulting over the phone. Now I bring in fewer people because I'm more used to that way of working.
I'm also having a more in-depth consultation than before. Since it's less straightforward to bring people in now, I'm doing a bit more to get the full picture to see if they need to be seen or not.
For example, I was on the phone with a chap in his 70s the other day, who had a rash on his groin. He thought it was probably just a fungal infection and he'd been applying these antifungal creams.
It was an out-of-hours appointment where we didn't have a video consultation option, so I asked him to send a picture through to the out-of-hours practice email.
When I received the email, I saw that it wasn't even close to being a fungal rash - it looked much more like a shingles-type rash. I decided it was most likely eczema herpeticum.
Instead of bringing him in for no particular reason, since he was otherwise well, I just spoke to the dermatologist on the phone and we got him an appointment the next day in the dermatology health clinic to start him on a high-dose oral treatment, which ended up working well.
The big take home point: with all rashes, regardless of what the patient is describing to you, it's always worth having a look, either by video, or by using email.
Managing the managers
The biggest challenge I find as a locum tends to be managing expectations from the practice managers.
They may have said you'll be doing one thing, with set requirements, but when you get there, there's some slight differences that you haven't agreed on.
Maybe the practice said there will be 15 minute consultations, and you get there and it's 10 minutes, and it's more patients, or they don't give an appropriate amount of time for admin.
Or perhaps I've spent a three hour session seeing patients, and five minutes before the end, someone tells me that there's a home visit - but there's no time left in the session, or I haven't agreed to do home visiting.
In that sort of dilemma, most of the time, I'm probably one of the flexible people.
But I've had to learn how to say no - without compromising patient care, obviously. That's probably one of the most difficult things to learn to do, but it is essential. You can't just say yes because you're already there.
So I'll either be happy to do it, but we agree that there will be a charge if it's for something extra, or I'll suggest finding another GP. Usually I'll say, if there's no-one else to do it, let me know. It's about coming to an agreement.
Becoming a better GP
What I'm passionate about when it comes to being a GP is having empathy and trying to get to know your patient.
That means not just looking at what's in front of you, but also considering their background, because that gives everything else. Why they're coming to you, why they're there on that particular day, what they're like at home - these are all extremely important.
Most of the time you can find these things in the background history, but understanding them as a person also makes the rapport a lot better, so your consultation goes a lot smoother and they feel more comfortable coming back to you in the future.
I also find that having a good relationship with admin staff and receptionists - even just saying hello and talking to them - is really helpful for learning about the practice and their patients. Especially being a locum GP just walking into the surgery, the other staff are really key.
Lastly, as a locum, make sure you have the right financial advice or accountant, and that you're choosing the right jobs. Sometimes the amount of work may exceed the pay that's offered for it, so you may have to negotiate. Doctors don't like to talk about the business side of things, but it's important.
We want to create a better blog for you. Fill in this 2 minute survey to let us know what you want to read.