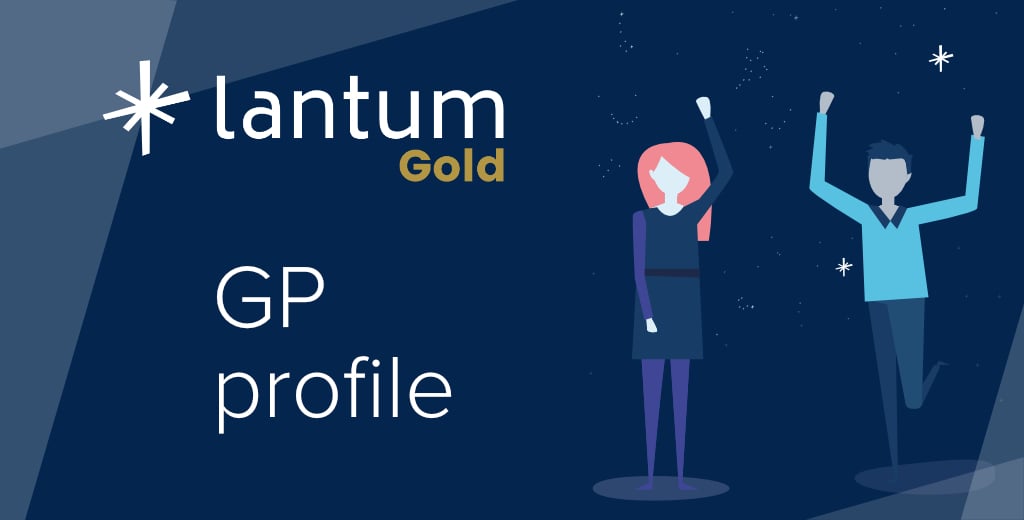 GP Profile: Dr Sahil Gupta
As part of a new series, we're speaking to GPs across the UK who use Lantum. Last month, we spoke to Dr Sahil Gupta, a GP and sports medicine doctor in North London. Here's what he has to say about balancing priorities, the effect of the pandemic on care delivery, and trusting your gut as a doctor.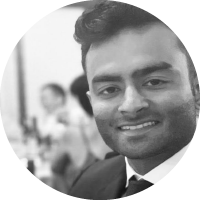 Supporting a portfolio career with locum work
As well as being a GP, I work in rugby and football as a team doctor. This involves identifying and treating musculoskeletal health problems, concussion management and wider governance in sport, including education around anti-doping.
My working week tends to be 7 locum sessions in general practice, plus 1-2 sessions in sport medicine clinics or pitch-side. The rest of my time involves reading a MSc at UCL and working with a friend in the early stages of a start-up.
Being a sessional GP allows me to prioritise how I want my working week to look like and what I need to devote my time to. Some weeks, I decrease the amount of locum work I take on to focus on self-development. Ultimately if I am not happy then I feel it is hard for me to really help my patients.
The pandemic has accelerated technology adoption
Technology definitely needs to stay, and will stay. It was coming anyway, but it's forced a lot more people (clinicians and patients) to get on board.
Prior to the pandemic, I did not see the benefit of video over telephone consulting, but I have changed my mind - video consulting has helped me to reassure some groups of patients, for example, concerned parents with children who are sick or have childhood rashes.
Post COVID-19, I expect the demand to see a GP face-to-face to decrease for the working population. I feel they may be happier to use a remote consultation to fit around their busy schedules, not having to take a day off work to access their GP.
Nearly all GP surgeries have adopted some form of remote delivery of care. This will help practices to retain patients who once left for other NHS and private providers who offered an immediate GP via video service.
But there will need to be a balance between embracing technology and also working to increase access to GPs for our vulnerable groups of patients. COVID-19 has unfortunately restricted some groups of patients gaining access to their GP. Patients with mental health problems, the elderly, or other vulnerable groups - technology has not helped increase their access to a GP, compared to others.
Trusting your gut as a doctor
Over the last few months, a lot of us have been using telephone and video consulting. Sometimes you have a feeling that you just have to see that patient face-to-face; perhaps something's not adding up in what they're telling you, or what you're seeing on video.
I saw an elderly gentleman a few weeks ago. He had been in bed for a week with leg pain, which wasn't like him. Somehow, we managed to get a video going. It wasn't the best view, we weren't getting to the root of the problem, and I had that gut feeling that something wasn't right.
We managed to bring him in to examine him (with PPE). After an assessment, he was referred to a vascular surgeon immediately. That night, he had an above-knee amputation. It turned out that he had actually been sitting on a leg clot for a week.
The only thing he requested during our remote video consultation was some painkillers. If I had honoured his request, without fully assessing his problem, and given him painkillers then he may have been in a far worse state.
Telephone clinic fatigue can sometimes make it harder for you to do a thorough assessment. That's why I prefer to pick out the vulnerable groups or urgent requests to triage first.
On using Lantum
I've been using Lantum since I qualified, so for the past 10 months. Before, you had to email practices to find out what they expected of you, but it's all set out in the job description on Lantum.
You can message the practice and get an instant response if you want to change something - for example, to start a bit earlier or later. I don't have to send repeated emails with my documents to individual practices - they can just see them on Lantum.
Most importantly, I get a reminder of my shifts!