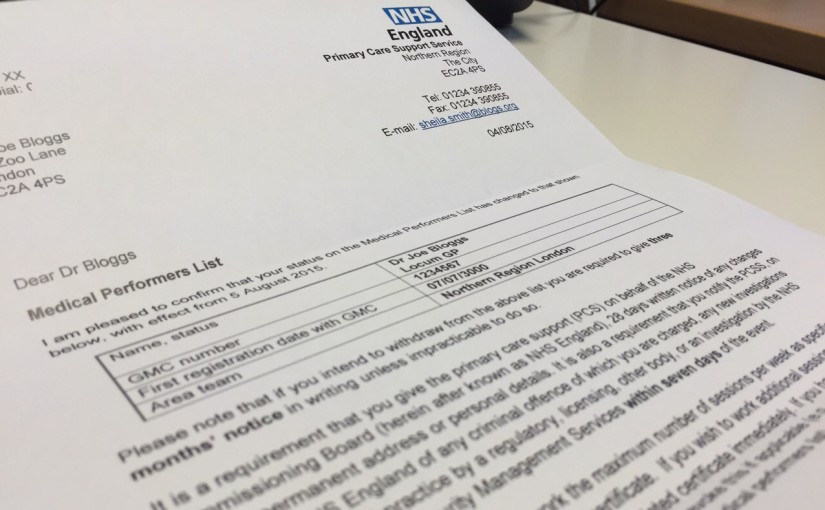 What can a Balint group do for me?
Dr Ceri Dornan writes her second blog in a series on how a Balint Group can support you as a GP...
A Balint Group comes with a health warning: it can become habit forming. It is common for those participating for the first time to feel a sense of relevance and belonging even through just hearing cases presented by others. We share the same struggles. Being human in our work is acceptable and encouraged.
Not everyone takes to the Balint method. It can be a slow process to build what we experience into practice work. It can be challenging to move from traditional case discussion of a person's medical presentation into an exercise of speculation.
Group participation requires an ability to play with ideas and images and be brave enough to share what comes into one's mind with the group. Participants need to have, as Michael Balint said, 'the courage of our own stupidity', meaning that there are times when the most apparently irrelevant or obvious remark may be highly illuminating.
Here we need to remember that the group is not seeking answers, but allows the presenter, who knows the patient, to free up their mind to consider new possibilities. The presenter can filter out what they feel is relevant to the situation. Many cases presented are of patient relationships in which the doctor feels stuck or weighed down.
At the end of a case discussion it is common for a presenter to say how much lighter they feel, or more prepared to go back and have another go with the patient.
Some people say that if they are troubled about a patient they talk to a colleague. They may not be able to see how a group could improve on this. The answer is that a Balint group offers more than a place to deposit bad feelings and feel soothed. Work in the group can be tough and mean facing up to painful possibilities surrounding the patient's story, or the doctor may come to realise something about themselves they would rather not acknowledge.
However, it can bring a sense of possibility, willingness to tolerate things which cannot be changed by the doctor, however hard they try and a clearer picture of what the doctor means to the patient so a boundary can be redefined.
Receiving understanding from others about our human frailties can help us to be less harsh on ourselves. Some Balint doctors say that their work does not become easier in itself but they feel less burdened by it. These are important factors in protecting doctors against burnout.
Many doctors who choose to enter general practice are attracted by the idea of getting to know their patients and having longitudinal relationships. It was Enid Balint who coined the term 'patient centred medicine'. In the current climate of data collection and box ticking, time to develop the doctor patient relationship can be squeezed out. General practice is becoming less popular and practitioners are retiring early.
Part of the struggle here is that doctors who work in this personal way have a strong conviction that it makes a difference to their ability to truly understand the patient's problem and find that patient centred way forward. The effect of this being undermined by external pressures from the health system, or sometimes colleagues, can be very stressful and demotivating.
A Balint group or a weekend conference offers a place to meet with other practitioners who care about the same things. This can be very important to those who may feel marginalised by being that listening doctor who gives people space.
Experienced Balint practitioners sometimes say that participation in Balint work adds an extra dimension to their way of working. In the early days of Balint groups, the standing joke was that patients could no longer see their GP with a sore throat without being quizzed about their sex life.
There is an aspect of looking beyond the presenting problem and noticing the thoughts and feelings that pop into our heads from nowhere, but not every thought has to have an action there and then and some situations may be better left untouched. Fear of opening something up which will then take control of time and the doctor's ability to offer a solution are common reasons for practitioners to avoid exploring what their instincts tell them is important.
Another way to describe the dimension is openness to being surprised, particularly in situations which never seem to change from consultation to consultation. There is also something about acceptance, as not all people and situations are open to change. Being able to tolerate this is hard as a doctor but important for self care.
Next time: Balint groups today
To find out more about Balint work and the activities of the Balint Society see http://balint.co.uk/