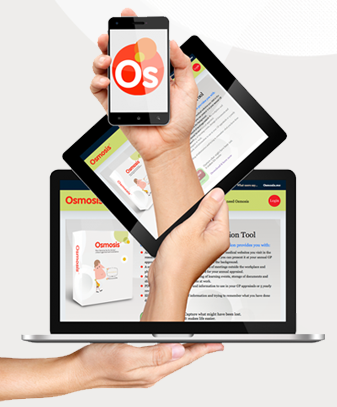 What is Osmosis?
Osmosis is a great tool that helps you capture their online CPD learning to use as evidence in your appraisals. It gives you a range of tools on pretty much every device there is for £24.99. It's also possible to integrate it with intradoc 247.
The service works by recording the pages you visit on its servers. You can then add notes using one of the apps or later on. Because all your records are hosted on their servers, it means you can edit your notes from anywhere. This makes the whole process really convenient.
When it comes to appraisal time you can easily access the records, and print off or compile a PDF report to print off and submit. Because it's been tracking you over a long period of time, it's bound to bring up lots of things you would have missed if you were doing it manually or simply trying to recall everything from memory.
As well as the benefits in preparing for appraisal, you can also use it as a personal reference file for your learning which will allow you to revisit certain aspects and help you identify new areas for learning.
The great thing about Osmosis is that once it's installed on your various devices you can forget about it. This means that you only have to think about it once, and then you can relax in the knowledge that everything is being looked after for you
Limitations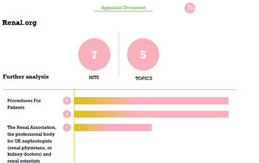 Osmosis is a great suite of applications, but it doesn't do everything just yet and there are a few ways in which it become more useful in the future. At the moment it just takes websites and categorises them by type. It would be great if it were able to store learning objectives and identify key learning points. It also isn't yet a comprehensive tool for all your revalidation needs, so it would be useful if it produced populated forms for everything else you have to submit.
You also have to be happy that Osmosis is monitoring what you're doing online. However, it's view is limited, as it only watches the sites that you select as relevant to your learning, and you can easily remove the extensions or apps if you feel uncomfortable.
However, in spite of these small criticisms, it's still the best appraisal assistance tool on the market. Overall Osmosis a great service that we highly recommend and will really help you simplify your learning!