Dr Simon Wade: Revolutionising CPD with Webinars
Dr Simon Wade, Webinar genius.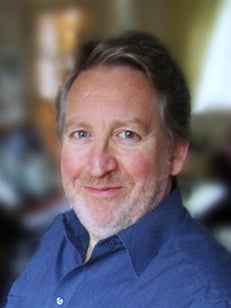 Dr Simon Wade's free live and interactive Webinars (web based seminars) are the new way to receive CPD. The 'Virtual Meetings' begun in 2012 with an average of less than 10 attendees, and now, 18 months later, have been adopted by many more, with a mailing list of over 500 GPs and typically 50 or more on a live educational session.
We spoke to Simon about what gave him the idea to set up the Webinars and what the future holds for internet based learning.
'I've been a GP for over 20 years and I've noticed the way we receive or seek out CPD has changed. Previously, you were paid for collecting 30 hours/credits per year and the sessions attended were generally passive learning events put on by the local post-grad centre and sponsored by pharmaceutical companies, and you'd have to take a couple of hours out at lunchtime , or attend weekday evening sessions or take a half or full day out of the surgery to do them at a hospital or hotel either locally or further afield.
Now, we work towards at least 50 credits per year, for the appraisal. This can be group case discussions and reviews, personal reading and reflection, as well as attending educational talks physically or online. I'm passionate about web based learning as by and large, I think this way is so much more efficient, it's better for time management and ease of use.
I wanted to create live and interactive CPD that would fit around work schedules and fit in with a healthier work-life balance. The aim is to reduce the stress that can come with trying to keep up to date along with the other pressures caused by increasing demands on GPs' time. Being a GP is about making choices with such precious little time. You have to decide on what to pursue, whether it be CPD, more work or specialising, and set that against maintaining healthy relationships with your family that may be tested over your career.
I began locuming and thus was able to dedicate my time and energy towards solving how I could use the internet for training and learning. During a business training conference, I saw that there was an online CPD system for vets, and I thought I could apply the webinar format to our CPD. From there, I looked around to see if anyone was doing the same thing. There were some sessions from medical schools in the US and a few 'one offs' from pharmaceutical companies where you had to go to a few physical sites to watch a national broadcast.
So I thought, if no one else is doing it, I could.
I began by doing 2 or 3 during the second half of 2012 for local out of hours (OOH) GPs through the OOH organisation I worked with. Then I made a commitment that from January 2013, I'd try to do one live cpd webinar session a week. And since then, I've hosted sessions on a wide range of topics relating to General Practice, from OOH, telephone consultation skills, to paediatrics, oncology, ENT, mental health, substance misuse, palliative care, dementia and many more. Our speakers can be anything from consultants to GPs with a special interest. I've even had my first international speaker with Professor Marian Stuart talking about the B.A.T.H.E technique for managing the emotional underbelly that exists with most patients presenting to the GP. It's been an exciting journey so far, I held the 50th live Webinar last night. More and more GP colleagues are discovering for themselves that the webinar platform is an efficient and very convenient way to access live and interactive CPD. And I'm a convert to its power to reach and connect with people in their own time, wherever they may be.'
By optimising 'Armchair CPD', he can combat issues that are harder to talk about, such as GP stress, recently including offering an 8 week webinar course on Mindfulness Based Stress Reduction techniques delivered by Dr Mike Scanlan , Nurse Consultant in Mental Health, with the full support of local GPwSI in mental health Dr David Smart. Colleagues who cannot attend the live webinars access the mindfulness course via the webinar recordings, and feedback so far has been immensely positive. 'We are hopeful for some financial support for the course from the local LMC for this project which I believe is the first ever course delivered in this manner for GPs. It's truly groundbreaking and an exciting development for me and Webinars for GPs.'
(He addressed this with Clare Gerada in her livechat with Pulse yesterday, asking what the RCGP is doing to support those who are feeling stress through work. She replied that she was very worried about the issue and that CCGs must establish a confidential service for GPs to obtain help and went on; GPs should "pull their own oxygen mask down first" - accept you can't do it all - you can't make it all better for patients, and you mustn't get ill along the way.)
There are now over 500 GPs on the mailing list which is growing each week; those that sign up receive an invite by email for that week's webinar, and register online for each one that they wish to attend. Joining is simply a case of clicking a link in a confirmation email sent to all who have registered for a particular webinar. If you sign up to the webinar, but cannot attend, you also get emailed a link the following day to access the recording of the broadcast, so even if you miss the live session, you can watch it back at an even more convent time.
With the rise of the internet in day to day healthcare, there is a great need to deliver quality education in an easily accessible format. Simon's plans for the future of Webinars for GPs are to create an archive of the talks, making a massive database of talks available at any time.
'Locuming gives me the time, energy and headspace to do this, as there is a lot of work is involved in preparation, but it's rewarding and it's important to me to help in my small way towards bringing a bit more balance to fellow GPs lives. It's quality cpd from the comfort of your own home, and I'm really enjoying helping GPs better themselves'
To find out more about Simon Wade's webinars, and sign up, see his website Webinars for GPs here.
Network Locum (now Lantum) is a online platform connecting GPs and Practices online. Click here to see the latest locum sessions available in your area.