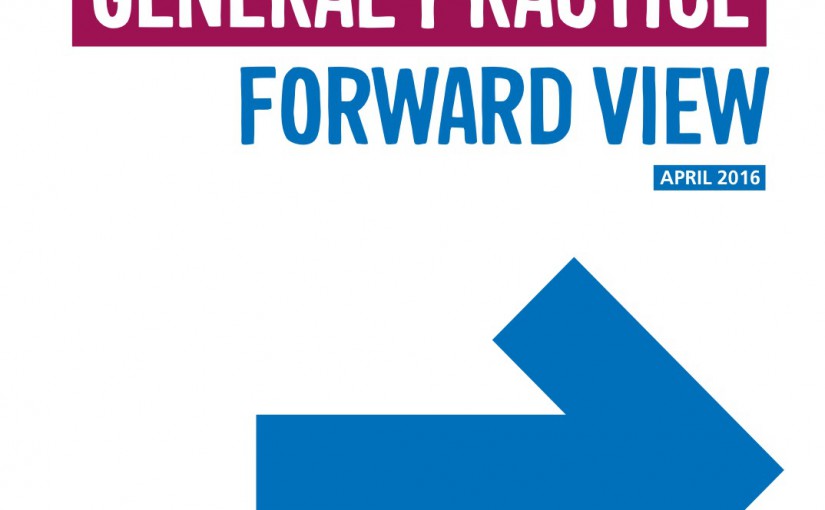 The GP forward view to nowhere
Following on the five year forward view for the NHS as laid out by Simon Stevens NHS Chief executive, this document was eagerly awaited to explain how the reunification of the NHS through new models of working would be achieved. GP and their services were key to the proposed "one stop" Multidisciplinary Community Providers model (MCP). The RCGP Chair Maureen Baker appeared as chief propagandist as she exclaimed "The publication of NHSE's GP Forward View is perhaps the most significant piece of news for our profession since the 1960's"
I have read this document three times and remain totally unconvinced that it qualifies for this endorsement. Indeed the RCGP's own embarrassing financial analysis is forced to state upon several occasions "It is unclear how much of this funding will end up with General Practice".
Further rises in professional indemnity are likely as GP's will be "up skilled" to not only take clinical decisions formerly made in secondary care in MCPs but also through the "spy in the PC" Primary Care Digital maturity index, they will unwittingly provide litigant bodies the evidence upon which to make claims.
The document gives more details about the 2016/7 contractual changes that I have already referred to in my earlier blog and the document gives example case studies of "Vanguard" GP practices & NHS stakeholders who have piloted new models of care delivery, in line with Simon Steven's wish that the NHS moves away from it's "One size fits all" approach.
The Key points?
• GP funding to rise to a recurrent £2.4 billion by 2020 representing just over a 10% increase - in my view not enough to compensate the likely costs of implementing the startup of redesigned services and new premises. The document is careful NOT to provide guarantees of a major pump priming funding stream to aid GPs achieve these changes and leaves it to "The Sustainability and Transformation package" to help prevent further burn out as GPs struggle to deliver these new changes with reduced staff morale and numbers.
• Vulnerable practices will receive counselling support and other help (only if they are eligible) through a resilience programme.
• Hospitals might open GP services or GPs employ Consultants alongside measures which see the return of internal departmental routine referrals within secondary care.
• The Better Care Fund will provide the foundation for LTCs management and admission prevention and represents the unification of Local Authority social care and public health budgets in planning.
• Loads of new staff will be employed to expand the workforce capacity including 500 overseas GPs!
• The use of Community Pharmacists and Primary Care Navigators will reduce GP appointments by 10% to enable 7 day working.
• An end to the PMS/GMS status with new payments to reflect outcomes and high quality service delivery.
• Portfolio and retired or overseas GPs will be offered incentives to return to the fold.
• To tackle Indemnity costs, a "Fixed Recoverable Cost Scheme" may be introduced to cap the "no win, no fee" lawyer culture. It rules out GPs having access to the fund provided to Trusts who are subject to legal claims for negligence (CNST). The DoH will embark upon consulting with defence bodies and the NHS Litigation authority, So GPs will continue to carry the risk of these service changes for the foreseeable future.
• In developing MCP sites the CCGs could also buy out GP owned premises.
So my conclusion? The Govt is trying to introduce the model of a Health Maintenance Organisation for Primary Care. This model is used overseas and could form the platform for a future insurance funded system.
The size of merged MCPs which would constitute an HMO would need to be around a million patients to achieve economies of scale. These hubs would have to be very tightly micro managed to contain costs and ensure compliance with regional and national protocols for disease management and drug prescribing.
The extensive move to a digital environment would provide a "real time" means of establishing checks and balances.
Will the last GP in primary care please remember to turn out the lights...
Dr Tony Hall-Jones