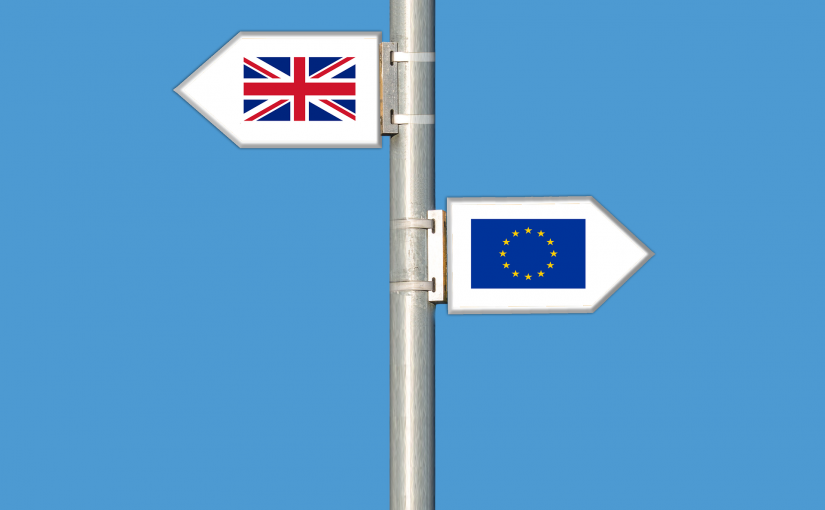 Brexit: what does it mean for the NHS?
On Friday morning, the country woke up to find itself divided and with only a power vacuum at the helm.
For Remainers, it felt like having watched a patient on ITU extubate themselves, pull out their lines and walk out saying it will all be alright. Leavers around the country cheered but then, with promises retracted, confusion reigned and some started to wonder what, exactly they had voted for.
Predictions are impossible in the most volatile situation of a generation, but here are some of the events and implications for the NHS so far.
£350 million extra a week for the NHS
A key argument for Leave's campaign was that money ploughed into Brussels could be put back into the NHS. Such was the appeal of this, it was the slogan of Boris Johnson's bus campaign.
Since Friday, Iain Duncan Smith, Nigel Farage and Wales' UKIP leader Nathan Gill were quick to distance themselves from this figure, subsequently labelled as one of a 'series of possibilities.'
RCGP president Maureen Baker has already tweeted that politicians should be held to account for their lies while Dr Phil Hammond recommended 'a trip to the memory clinic' for Duncan Smith.
The person who actually plastered this statement on the side of a double decker bus, cannot be identified or found.
NHS economy
NHS chief executive Simon Stevens warned pre-referendum that any downturn in the economy would be precarious to the NHS, which is already in deficit to the tune of £3 billion. Stevens stated that, "when the British economy sneezes, the NHS catches a cold."
Fall in the value of the pound could also affect the UK's ability to buy drugs, most of which are priced in dollars or euros.
NHS workforce
51,000 of the 1.2 million NHS workforce come from the EU.
While many Leavers voted because they felt immigration was out of control, already by Friday evening, Conservative MEP and pro-Leaver Daniel Hannan, was already on Newsnight talking about "free movement of EU labour" in post-Brexit Britain.
Hannan was accused as being, "completely at odds with what the public think they have just voted for," by exasperated presenter, Evan Davis.
In this afternoon's Common's debate, Cameron stated that the final clarification on the right of EU workers to remain, "would have to wait for the complex negotiations."
Racism
Foul pockets of racism are springing up around the country; a new, festering outbreak of cold sores on the face of British life. Posters are going up telling Poles to go home; swastikas appear in Glasgow; a Sikh radiographer is asked when they are getting back on the plane to Pakistan.
With the high level of diversity amongst NHS staff, clinicians and frontline staff are at risk of abuse and need to unite with a renewed zero tolerance stance for this malice and to stand together.
Recognition of GPs as specialists
A move to place GPs on an equal footing as consultants is now in jeopardy having been a pledge of the European GP organization EUMO who were planning to bring in an EU directive.
Meetings to discuss changing GP job titles seem of fuck all relevance given the political equivalent of a remake of Touring Inferno before us.
Health Ministers: have I missed anything?
A cabinet reshuffle on the horizon. Most NHS staff will be glad to see the back of Hunt, one of the most unpopular health ministers of all time but he could be replaced by Michael Gove. Worse, a rumour has emerged on Twitter that Hunt could stand for leadership.
Meanwhile shadow health minister Heidi Alexander resigned, followed by Luciana Berger, shadow minister for mental health as Corbyn's cabinet melted away around him like an ice cream left in the sun. Corbynite, Diane Abbot has been shadow health minister since, er, sometime a few hours ago.
Labour's newest MP and former junior doctor, Rosena Allin-Khan was sworn into parliament today as Cameron quipped that she should "keep her mobile phone switched on as she could be in the shadow cabinet by tonight."
#Juniordoctorscontract
In the event of Brexit, the European Working Time Directive could soon be heading for the shredder in the UK. BMA negotiations leader Johann Malawana has upgraded the offer on the table from good to "excellent" as any alternative outside the EU could be much worse.
What next?
There is no answer or plan.
They used to say a week is a long time in politics; right now that time frame has been downgraded to half an hour.
This information was correct at 17.47 hours on Monday 27th of June 2016
Claire Davies, GP and editor of the Network Locum (now Lantum) blog