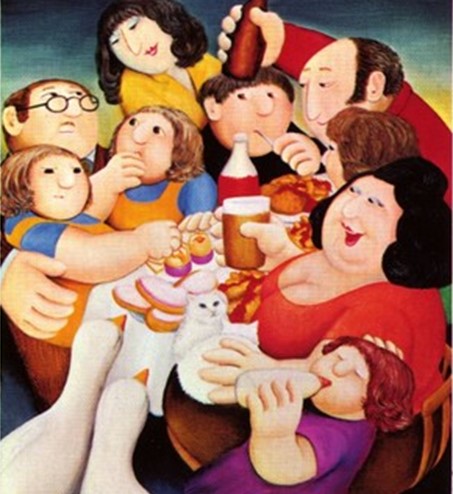 Childhood Obesity - A Family Problem
In England, the majority of people are overweight or obese; a staggering 61.9% of adults and 28% of children aged between 2 and 15. Obesity is not only a physical health problem but can often be psychologically damaging, especially in children. Many suffer from a low self-esteem and can fall victim to bullying.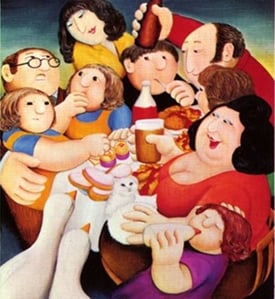 In an effort to address the problem, Public Health England have set the following goals - by 2020, we hope to see:
A downward trend in the level of excess weight in adults
A sustained downward trend in the level of excess weight in children
How can GPs help children and parents to address this sensitive issue and achieve the goals set out above?
It is easy to tell patients, 'eat less, do more' but this is a message that is often mentioned but never actioned by todays society. What we need to be able to offer is a cultural / mind shift that is sustainable and with a positive impact. Continued practical support and structure advice is what children and parents need. A 10 minute appointment is simply not enough to be able to sow the seeds of change for children and their parents.
MEND (Mind, Exercise, Nutrition….. Do it!) is an organisation I refer my patients to as they have a successful record in improving the

lives of both children and parents. They practically manage the problem – and it is free! MEND empowers children and adults to become fitter, healthier and happier and to reach or maintain a healthier weight. They design programmes and services, offering long-term solutions that help people improve their health, fitness, and self-esteem. They support children and their parents and provide education to encourage them to choose healthier foods as well as to spend more time being active.
GPs can refer children by filling in an online form here: http://www.mendcentral.org/whatweoffer/referachild# or by calling their freephone number: 0800 2300 263
Dr. Ishani Patel
MBBS BSc MRCGP DCH DRCOG
General Practitioner
E-learning CPD Fellow, RCGP
Associate GP, Transforming Cancer Services, London
Advisory Committee on Cervical Screening (ACCS), Public Health England

www.facebook.com/networklocum

@wearelantum