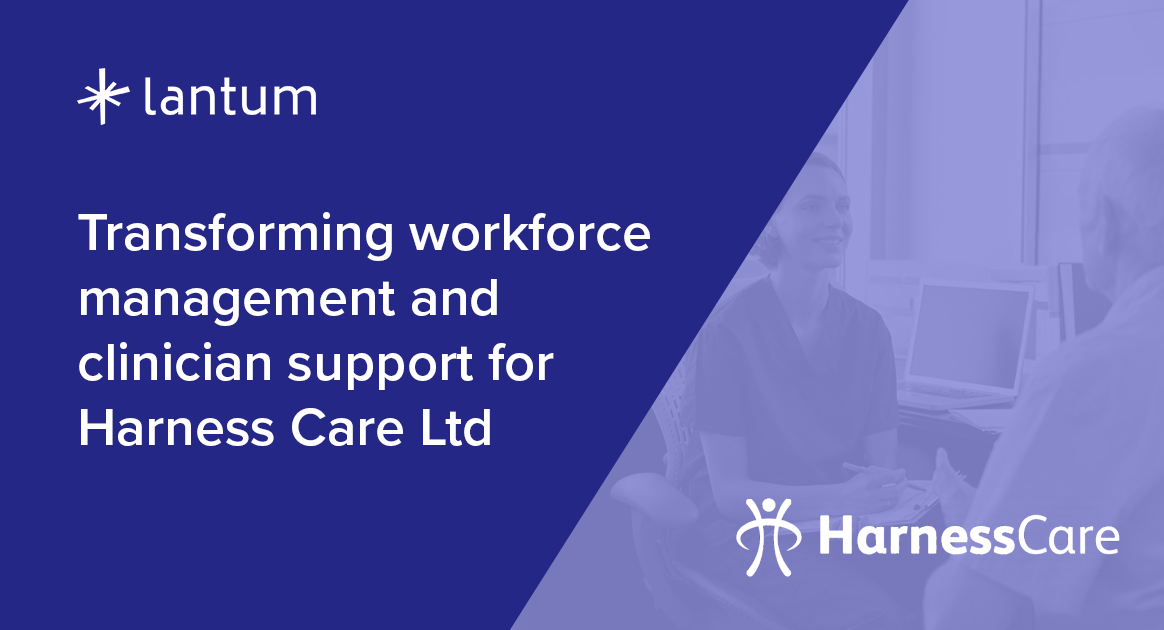 Transforming workforce management and clinician support for Harness Care Ltd
About Harness Care Ltd
Launched over a decade ago, Harness Care Ltd is committed to transforming Primary Care in a sustainable way that positively impacts the health and wellbeing of the local population.
Made up of two PCNs with a shared network of 20 member practices, Harness Care Ltd provides health and care services to approximately 150,000 patients.
As well as offering in-hours GP appointments across the region, a diverse range of healthcare professionals across Harness Care Ltd also deliver additional and enhanced services including cervical smears, immunisations, phlebotomy, ECGs, Covid-19 vaccinations, and medication reviews.
Developing a more sustainable workforce
On a mission to transform Primary Care, Harness Care Ltd wants to develop a sustainable workforce and stronger relationships with their locum GPs. To achieve this they realised they needed to develop a more effective communication workflow in order to retain their pool of locums. They had a solution in place but weren't seeing ROI or the success they needed in terms of fill rates and retention, so began the search for a replacement.
Foundations for success
Key issues they identified and wanted resolved included:
Attracting and retaining GPs
Supporting all member practices with their workforce challenges at a local level
With this in mind, whilst looking for a new solution, Harness Care Ltd had the following criteria for what success would look like with the new supplier:
Improved fill rates across all practices
Reduced time taken to fill shifts
"Lantum was recommended to us and when we reviewed it Rocketpay was a huge benefit with Lantum that stood out — other providers didn't give us access to this and we know it makes our clinicians feel really valued." — Vijay Patel, Director of Performance, Harness Care Ltd
Transformed workforce management with Lantum
Since partnering with Lantum, workforce management and locum relationships have gone from strength to strength.
By embedding Connected Scheduling™, Lantum's total workforce management solution, Harness Care Ltd now has:
Full visibility over roles and rotas through smart e-rostering
Harness Care Ltd uses Lantum's rota tool across a range of roles and services, giving them better visibility over their network to make quick changes quickly, and monitor out-of-hours services.
All staff in one place for easy access across all practices
All practices can now easily access and schedule staff - both clinicians and ARRS roles - in one shared bank. Fill rates have increased significantly to 90-95%.
Shift gaps fill with ease through Lantum's clinician network
Lantum's network of vetted clinicians has enabled Harness Care Ltd to completely remove the need to work with recruitment agencies, something they previously relied heavily on. Now they can advertise and fill any open session through Lantum at a fraction of the cost.
Vaccination clinics stood up in record time
Harness Care Ltd used Lantum's rota tool to roll out their vaccination clinics, which meant they were able to stand up this service in record time.
"Lantum's Rota tool gives us end-to-end visibility across our network and means we can see what is happening with our clinics and make changes rapidly if we need to — we couldn't make changes in an agile way previously." — Vijay Patel, Director of Performance, Harness Care Ltd
Following the successes seen to date, Harness Care Ltd is now looking at how they can use Lantum to improve other aspects of the services they deliver. Some key milestones they're working towards next include:
Expanding their staff bank across a broader region

Introducing a centralised approach across all of our member practices

Growing their staff bank to include specialist and ARRS roles, with a focus on nurses

Setting up new Enhanced Access services aligned to the new PCN DES model



For more information about Lantum and how we can support your workforce management needs, book a quick call with our team: