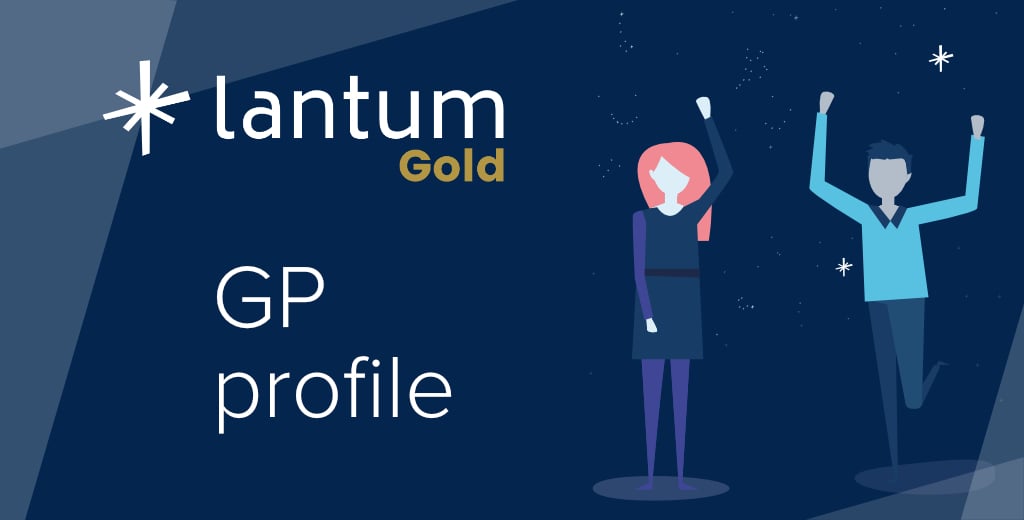 GP Profile: Dr Priti Jain
Dr Priti Jain is a Consultant Fertility Specialist, who also works as a GP locum 2 days a week.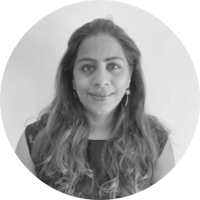 Making the mix work
I've steered my career path according to changing personal and professional needs. During my training as an Obstetrics and Gynaecology trainee registrar, I conceived twins after having my older daughter. Having three children meant I needed to consider a career pathway with more flexibility in the long term.
I decided to therefore undergo fellowship in Assisted Conception and Reproductive Medicine and worked in this field for a number of years. To give me a bigger clinical variety and career options, I also undertook a GPST training programme.
Currently, I work part time as a Consultant Fertility Specialist and part time as a General Practitioner. In General Practice, you don't know who your next patient could be, so that makes me think outside the box. There's a good variety of cases, and that keeps my skills up to date.
This certainly helps me in the fertility unit when formulating treatment plans for individual patients. If my fertility patients have any medical conditions (for example, thyroid disorders, mental health problems, hypertension, diabetes), I can deal with them with confidence. It's good for my colleagues too - if they have simple general practice related queries, they can come to me and ask "Priti, with your GP hat on, can you advise on this?" Otherwise, they might have to write back to a GP for simple queries.
Lantum suits me because I can pick up locum GP shifts for when I'm available. The finances help too: I don't have to chase payment from surgeries, and at the end of the tax year, everything is all in one place, which makes things easier - especially if you're busy with three young children.
Working at new practices
For locums starting out, it's better to work in the area where you're trained (for example, in the same CCG or the same trust), because then you already know the referral pathways and hospital consultants, and you feel more in control.
Having said that, don't be hesitant about working at a new place. I find that the staff are often very welcoming and supportive, so it's worth trying. Just make sure you send a message to the practice in advance with your Smartcard number. Then they can get everything set up and come back to you with anything else they need before you arrive.
On the day, give yourself time to get settled in. Get there in plenty of time so you don't feel rushed, and give yourself an extra hour in your schedule to figure out how to refer, how to request investigations, and so on. There's always the risk that you need to stay back to finish something off if you're not going back to that practice again, so it's good to factor in some spare time for that too.
It's important not to overbook yourself either; you have to give yourself breaks for your physical and mental health. You may want to give yourself a target or a maximum number of sessions you want to do each month.
Making the right decisions
Being a good doctor, you have to be up to date with new knowledge. However, as a GP, you can't master everything, and you have to accept that. But it's important that you can justify your decisions, and so if you are not sure about something, don't be hesitant to say to patients that you don't know and you need to look for information.
In a regular job, you can easily check in with someone at lunch, or during a tea break. However, as a locum doctor, it's trickier to do that. Luckily I'm still a part of a WhatsApp group with the doctors I trained with, so if I want to double check something, I use that group.
There's an answer to almost everything online too, as long as you use a reliable website. I find websites like NICE CKS, GPnotebook, NHS Choices (now just NHS.co.uk) and Patient UK are particularly helpful.
In addition, if you realise you've missed something, don't hesitate to call the patient back and update them. I find patients quite like it; they realise the doctor cares about them.
Operating on limited information
Sometimes, however, you have to start from scratch and do what's in the patient's best interest, based on the available information. Recently, at a COVID-19 hot hub, I was scheduled to see a patient, for whom I had limited booking information, saying that he was coughing and was known to have Hodgkin's lymphoma.
My immediate thoughts were that this is a cancer patient, so he might be immunosuppressed due to cancer treatment. And if he's coughing, he'll have a higher risk of infection getting worse. That might mean I'll have to give him some antibiotics or, if he's unwell, send him to hospital.
But when the patient arrived, it emerged that the information I had was totally wrong. He told me he didn't have Hodgkin's; he was confused, delirious, quite unwell-looking and hemodynamically unstable. I urgently called an ambulance for him. I didn't have his medical history available, and in fact, the medical information I did have was wrong. By the time the ambulance arrived, my differential diagnosis was sepsis with hypothermia and/or he was withdrawing from alcohol (delirium tremens). Either way, he needed admission and emergency supportive care.
Ultimately, the patient's safety comes first. In those circumstances, I think it's important to give feedback to the booking GP practice to make sure that it doesn't happen again.
---
Want to read more about being a great GP? Watch our webinar series, 21st Century GP, for expert guests speaking on lifestyle medicine, portfolio careers, digital general practice and more.