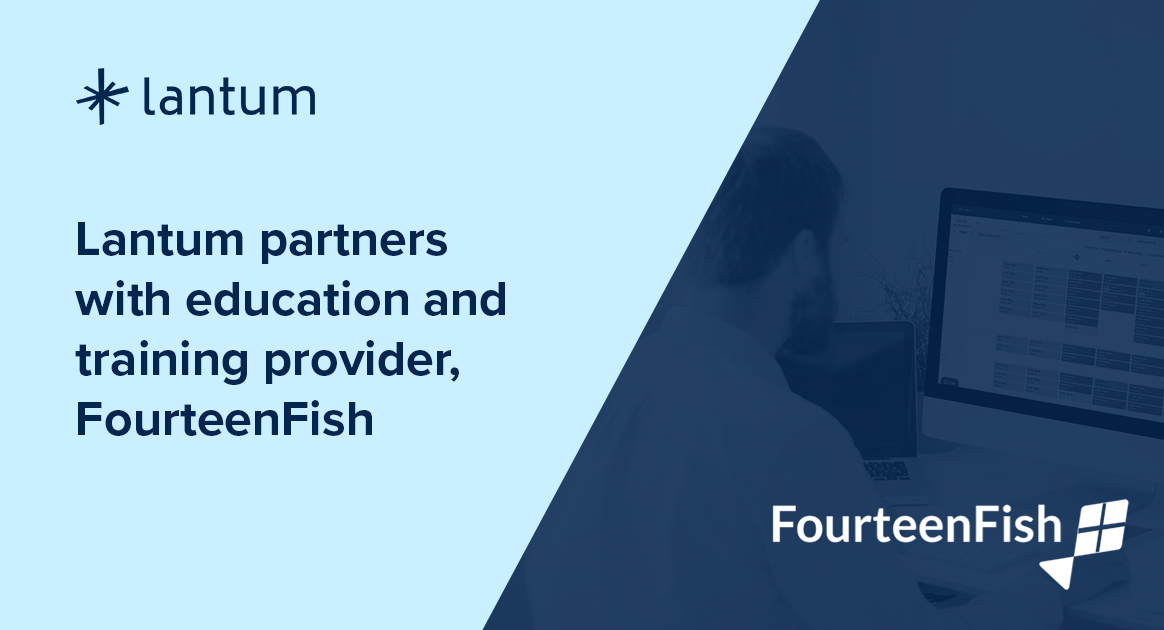 Lantum partners with education and training provider, FourteenFish
We're delighted to announce our new partnership with education and training platform provider, FourteenFish.
FourteenFish specialises in medical appraisals, and also offers a catalogue of additional resources to help their users navigate appraisals.
Dr Ishani Patel, GP and Lantum Co-Founder, said:
"FourteenFish are a fantastic education and training platform as well a place for systems to setup communities to share learning and peer events with the workforce so seems a great a synergy with our vision and purpose at Lantum"
Through our partnership, Lantum will now be able to offer access to the full range of services FourteenFish offers at a heavily discounted price. This means that Lantum customers will be able to take advantage of:
Communities platform: including user discussion forums, and the functionality to add documents, videos and podcasts.


CPD recording: via the FourteenFish website or Learning Diary app.


FourteenFish Appraisal Toolkit: a GMC-approved, web-based appraisal system that allows the easy recording of supporting information, a direct link with the appraiser, the ability to submit the appraisal online, and a direct two-way sync with our CPD recording app.


MSF and PSQ: FourteenFish provides a selection of questionnaires based on the user's profession, and their GMC-approved GP surveys can be completed using various different channels (paper forms, email, text, etc.)


GP Library: a bank of over 70 videos covering a range of topics and clinical updates.
Adam Batty, General Manager at FourteenFish, said:
"FourteenFish was founded by a GP and an IT specialist in 2012, and we now have over 100,000 users. Our range of tools include our widely used Appraisal Toolkit, online learning resources for both trainees and qualified clinicians, and our Communities platform for sharing resources and support. We pride ourselves on providing easy-to-use yet powerful systems along with superb in-house support, and our passion is building the best tools in the world for doctors and other health professionals.
"Our partnership with Lantum provides a great opportunity to provide clinicians with a comprehensive solution to their appraisal and ongoing development requirements."
-
If you'd like to learn more about the partnership, and how your organisation can access FourteenFish through Lantum, email enquiries@lantum.com.