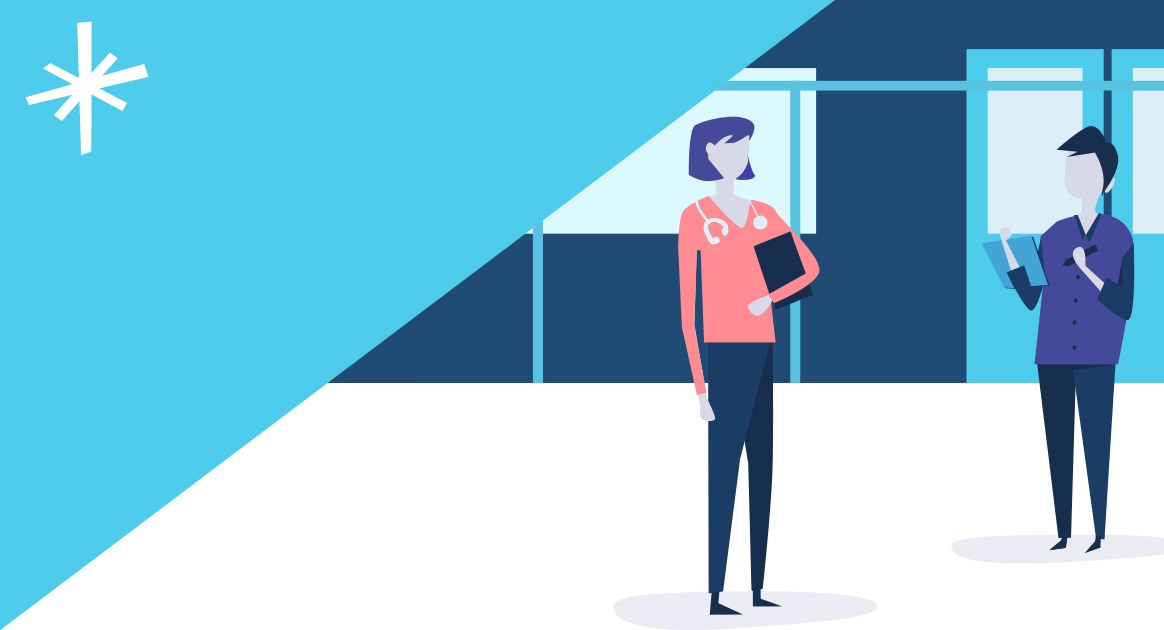 7 Things You Need to do to Prepare for the October Deadline
A key outcome of the October deadline is improving access across all CCGs in the UK. And recurrent funding for each CCG depends on whether they are able to demonstrate that they meet the new core requirements.

With under a month to go, we've shared 7 things you need to do be ready for the October deadline and receive the vital funding.


1. Timing of appointments
This requirement focuses on extended access and out of hours appointments for patients. Its broken into 3 actions:
Offer appointments after 6.30pm during the week, which can be both booked on the day and pre-booked.
Provide weekend appointments that can be pre-booked and booked on the day.
Demonstrate how you plan to provide these appointments throughout the week.
Here are our suggestions on how to meet this requirement:
Work with your existing staff to allocate these additional shifts.
Become part of a collaborative clinical bank and share recourse with your neighbours.
Take advantage of the Lantum Marketplace, and share outstanding shift with local GPs.


2. Capacity
The second requirement of the October deadline is to provide an additional 30 minutes of available consultation time per 1,000 registered patients.
The number of registered patients you have will influence how many additional appointments you'll need to have available in the evening and at the weekend.
Here are our suggestions on how to meet this requirement:
Work out how much additional time you will need to provide, by confirming how many registered patients you have.
Use this data to calculate how many appointments this will be, and add this into your rota.
Identify shift gaps and fill these, either using your existing GPs or the Lantum Marketplace.

3. Measuring success
Part of the October deadline is to monitor and analyse the success of the extended hours appointments, as well as in-hours. This analysis is required for all participating practices.

Why have they chosen this as a requirement? It will allow you to evaluate whether you are matching demand, and amend your rota and staffing as needed.

Here are our suggestions on how to meet this requirement:
Monitor your rota to see which shifts aren't being filled continuously.
Work with staff, especially receptionists, to keep track of the preferred times requested by patients.
Track the conversion of patients asking for extended hours appointment to those being booked in.
Create a reporting template, to be filled out on a weekly/bi-weekly/monthly basis, that covers:

appointments that haven't been booked
shifts that haven't been filled
popular evening appointment times (Monday-Friday)
preferred weekend appointment times
conversion rate for appointment enquiry to booking

4. Advertising and ease-of-access
A key driver of the success of the new requirements is how well the new appointments are advertised to patients.
If patients don't know they have the option to see a GP in the evening or at the weekend, the appointments won't be filled and the extended hours won't be successful.
To ensure they are a success, you need to make sure staff are telling patients about the extended hours appointments, and you are advertising them directly as well.
Here are our suggestions on how to meet this requirement:
Create posters to put in the waiting area and windows.
Send text messages to all patients notifying them of the new appointment times.
Send an email to all patients sharing information on how to book into these appointments.
Email all staff to remind them about the appointments and what they need to do.
Add posters in the staffroom, reminding everyone to tell patients about the new appointments.

5. Digital solutions
With the additional shifts comes more staff, which means more admin and paperwork.
As part of the October deadline, CCGs need to explore new digital solutions to support both their in-house and new extended access hours.
Here are our suggestions for digital solutions you should consider:

6. Highlighting and resolving inequalities
As well as offering extended hour appointments to GPs, CCGs are also required to address inequalities in the experience patients are having across general practice.
To find these inequalities, you are expected to collect and collate local evidence. And, once these issues have been identified, you must work towards resolving them.
Here are our suggestions on how to find and resolve local inequalities:
Create a survey for patients to fill out - this could be emailed to them, as well as being handed out by receptionists for patients to fill out whilst they wait.
Use the results of the survey to analyse the service you are offering, and amend where possible to resolve any problems.
Set up a patient forum for local patients to attend and voice concerns, talk about issues and present solutions.

7. Effective access to wider whole system services
The final requirement is to enable patients to receive the right care from the right professional, whether this is in-house or they need to be referred to other primary care and general practice services, such as urgent care.
Here are our suggestions on how to offer effective access to whole system services:
Consider the possibility of integrating online consultations, to run alongside your in-practice appointments.
Develop general practice at scale as part of a wider set of integrated services, not just deliver additional appointments.

If you need more information on the October deadline, whether that's what it entails or how your success will be measured, we suggest that you have a look at the NHS slide deck on it.

And, if you'd like to know more about how Lantum can help you meet all 7 requirements, book a personal demo with one of our team.