Who will be the next NHS Chief Executive?
The Job
One of the largest undertakings in the world…
5th largest employer on the planet
Employees: 1,300,000
Budget: £108,900,000,000
Customers: 63,200,000 (1,000,000 served every 36 hours)
And one of the most difficult…
£30,000,000,000 deficit, which is set to rise
Problems with transparency, accountability and efficiency
Ageing population and increased demand for healthcare
Restructure: Health and Social Care Reform Bill 2012
Start Date: March 2014…215 days and counting!
The Contenders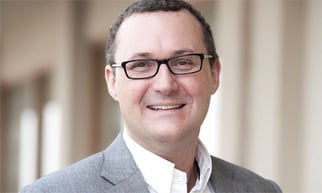 Name: Mark Britnell
Age: 47
Job Title: Head of Healthcare, Europe & UK for KPMG
Significant achievements: Project Director for Ambulatory Care and Diagnostic (ACAD) PFI scheme - the first of its kind in the UK, Director-General of Commissioning and System Management for the NHS 2007-9, 2007 Launched World Class Commissioning programme.
Training: University of Warwick. Fast-Track NHS Management Training Scheme. Senior Associate, Kings Fund and Senior Fellow in Health Service Management, University of Birmingham.
Interesting fact: He previously worked in the Australian health service.
Quotes: "I have always been a passionate advocate of the NHS and believe that it has a great future. Like many other countries throughout the world, the pressure facing healthcare funding and provision are enormous. If the NHS is to change and modernize the public, private and voluntary sectors will all need to play their part." [Source]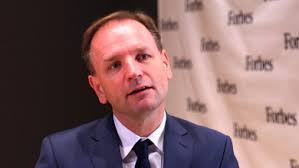 Name: Simon Stevens
Age: 47
Job Title: Executive Vice President, UnitedHealth Group
Significant achievements: Tony Blair's health advisor between 2001 and 2004 and before that advisor to then-health secretary Alan Milburn.
Training: Balliol College, Oxford and Columbia University of Public Health. NHS graduate training scheme.
Interesting fact: He shares a vague resemblance to Jeremy Hunt and shares his name with an award-winning English activist, trainer, Huffington Post blogger and disability issues consultant.
Quotes: "We need to have more transparency…there's a lot of variation in quality and cost of care but patients don't necessarily either know that or have the tools available to make smart choices.
Name: Sir Terry Leahy
Age: 57
Job Title: Investor (Former CEO of Tesco)
Significant achievements: Set up and implementation of the Club Card. Voted "Britain's most admired business leader" in 2005 by Management Today. Voted Britain's most influential non-elected person by Guardian Unlimited Panel in 2007.
Training: UMIST honorary Doctor of Science degree from Cranfield University
Interesting fact: In 2006, Leahy came 3rd place in the annual Rear of the Year competition.
Quotes: "I never enjoyed the limelight or the status. Disappearing into the crowd is ideal."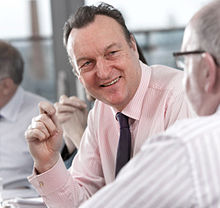 Name: Mike Farrar
Age: 50+
Job Title: Chief Executive, NHS Confederation
Significant achievements: Chief Executive, NHS Northwest Strategic Health Authority 2006-11, Chief Executive, West Yorkshire Strategic Health Authority 2005-6, Non-Executive Director, Sport England 2004-Present.
Training: Post Graduate in Health Promotion from Leeds University, BA Hons in Geography from Nottingham.
Interesting fact: Began NHS career as a gardener in 1977.
Quotes: "As someone who came into the health service to do good, today is a day I genuinely feel shame"
Name: George Halvorson
Age: 66
Job Title: CEO at Kaiser Permanente, the largest vertically integrated health care delivery system in the United States.
Significant achievements: In 2012 was voted the sixth most influential person in Healthcare by Modern Health Care and was appointed to the First 5 California commission by Gov. Jerry Brown.
Has written five health care reform guidebooks, including Health Care Will Not Reform Itself: A User's Guide to Refocusing and Reforming American Health Care, Health Care Reform Now!
Training: B.A. in History, Political Science and English, University of Minnesota, Senior Fellow at University of Missouri, M.B.A., University of St. Thomas, St. Paul, Minnesota
Interesting fact: In addition to the US, has managed care plans in both Jamaica and Uganda.
Quotes: "The key to a patient focused health care delivery system is electronic connectivity"
Name: Tim Kelsey
Age: 48
Job Title: National Director for Patients and Information at the NHS Commissioning Board Authority.
Significant achievements: Co- creator of Dr Foster in 2000 which published first comparative measure of patient outcomes. First person to hold title of Executive Director of Transparency and Open Data in 2011. Interested in digital and social media and how they can contribute to patient experience.
Training: Magdalene College, Cambridge.
Interesting fact: Was a national newspaper journalist and editor. He worked for the Independent and The Sunday Times and wrote Dervish: The Invention of Modern Turkey, a portrait of mid-nineties Turkey. Jazz Musician.
Quotes: "Transparency is the future of the people's NHS, and the future is open."
Name: Dame Julie Moore
Age: Undisclosed
Job Title: Chief Executive of University Hospitals Birmingham NHS Foundation Trust
Significant achievements: Included on the first BBC Radio 4 Woman's Hour Power List 2013, first female trust chief executive to be made a Dame on 2011 Honours list.
Training : Graduate nurse, worked in clinical practice before becoming Director of Leeds Teaching Hospitals Trust 1998, Executive Director of Operations at UHB 2002-6.
Interesting fact: A Fellow of the Royal Society of Arts
Quotes: "If you get quality right, then everything else falls into place..Quality of care has got to be a priority throughout the organisation." [Source]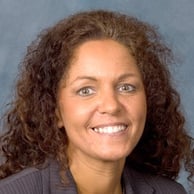 Name: Paula Vasco-Knight
Age: Undisclosed
Job Title: National Lead for Equalities at NHS England
Significant achievements: Named on the HSJ's 'Most Inspirational Women in Healthcare' list. Inspirational Leader of the Year, NHS Leadership Recognition Awards 2012.
First BME female Chief Executive of South Devon Healthcare Foundation Trust 2008.
Training: MBA, University of Leicester.
Interesting fact: Only female CEO in the NHS with an African heritage.
Quotes: "A good patient experience has to be defined by every individual patient or carer whenever possible and should be monitored every day." [Source]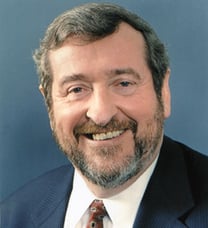 Name: Michael J Dowling
Age: 62
Job Title: Chief Executive, North shore – Long Island Jewish Health System.
Significant achievements: Recently has won: B'nai B'rith National Healthcare Award 2012, Gail. L Ward award for Leadership Excellence 2011, CEO Information Technology Award from Modern Healthcare Magazine 2011.
Training: University Of Cork, Fordham University, Social Policy and Assistant Dean, Fordham University. Served in New York Government for 12 years, 7 as Director of Health.
Interesting fact: Built a scale model of the house he grew up in Ireland, to remind him of life's struggles.
Quotes: "Every industry periodically has to be turned upside down. Management organizes the present very well, but leadership is about selectively forgetting the past and creating the future." [Source]
Name: Sir Jonathan Michael
Age: 65
Job Title: Chief Executive of the Oxford University Hospitals NHS Trust.
Significant achievements: Chaired Independent Inquiry into Access to Healthcare for People with Learning Disabilities published 2008, received knighthood 2002, first to hold post of Medical Director and Chief Executive of University Hospitals Birmingham NHS Trust.
Training: Qualified, St Thomas' Hospital Medical School 1979. Consultant physician Queen Elizabeth Hospital Birmingham 1980 – 2000, Chief Executive University Hospitals Trust Birmingham, 1996-2000, Chief Executive Guy's and St Thomas' Hospitals NHS Trust 2000-7, Medical Director BT 2007-10.
Quotes: "The NHS was very focused on the needs of the organisation, and patients were almost there as supplicants. Patients now expect to be treated like customers. We're in the healthcare business." [Source]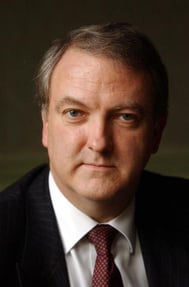 Name: Sir Bruce Keogh
Age: 58
Job Title: Medical Director, NHS
Significant achievements: Published report into 14 failing NHS trusts after review in 2013, Knighthood received 2005, KBE, 2003.
Training: BSc Charing Cross Hospital medical School 1980, MD Laser Coronary Angioplasy 1989, Senior Lecturer, Hammersmith and Royal Post Graduate Medical School 1991-5, Associate Medical Director, University Hospital Birmingham 1997-03, Director of Surgery Heart Hospital and Professor Cardiac Surgery UCL 2004- Present.
Interesting fact: Debrett's list his interests as diving and photography.
Quotes: "I'd just like to finish off by saying, as Medical Director, my vision for the future of healthcare is underpinned by greater availability and the processing of data. I see a future where those who wish can take responsibility for their own healthcare." [Source]
Name: Dr Clare Gerada
Age: 53
Job Title: Chair of the Council of the Royal College of General Practitioners
Significant achievements: First woman to hold this role in 50 years. Appeared on Politics Show in May 2013, discussing privatization of the NHS. Included on list of 100 Most Powerful Women in the UK by Women's Hour, February 2013. Awarded MBE in 2003.
Training: Trained in psychiatry, began as GP at Hurley Clinic, Lambeth 1991.
Interesting Fact: Following Peterborough United Football Club on Twitter
Quotes: "I hope that I am leading with the fundamentals of high-quality general practice – kindness, listening, caring and, as the current climate demands, adaptability to change." [Source]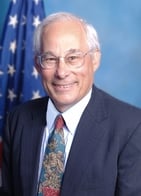 Name: Don Berwick
Age: 66
Job Title: Former Administrator of the Centers for Medicare and Medicaid Services, appointed by President Obama.
Significant achievements: Honorary Fellowship of the Royal College of Physicians of Ireland 2012. Regarded as one of the leading health adviser in the world, currently advising the Prime Minister in the wake of the Mid Staffs Scandal.
Training: Harvard, Children's Hospital Boston.
Interesting fact: Received an honorary Knighthood in 2005 for services to the NHS.
Quotes: "Put the patient at the center – put the patient at the center of your system of care. Put the patient at the center for everything you do. …" [Source]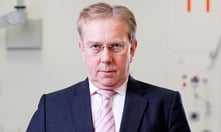 Name: Sir Robert Naylor
Age: 64
Job Title: Chief Executive of University College London Hospitals (UCLH) NHS Foundation Trust
Significant achievements: Honorary Doctorate University of Greenwich 2009, received Knighthood 2008.
Training: General Manager Birmingham Hospital 1986-90, Chief Executive Birmingham Heartlands Hospital NHS Trust 1991-2000.
Interesting fact: Interests listed by Debrett's as scuba diving and golf.
Quotes: "The real challenge for the Health Service is that the Health Service is essentially fully funded by public subscription through taxation, and the politicians find it extremely difficult to let go of the strings and empower organizations"
Name: Stuart Fletcher
Age: 53
Job Title: Chief Executive of Bupa
Significant achievements: President of Diageo International Division from 2004-11
Training: Joined Diageo in 1986 from Proctor & Gamble
Interesting fact: Plays guitar, keen walker.
Quotes: "Beating expectations and then moving beyond them- that's what I love doing." [Source]

Name: Dame Barbara Hakin
Age: Undisclosed
Job Title: National Managing Director of Commissioning Development
Significant achievements: Described as Sir David Nicholson's 'Right-Hand woman', made a Dame in 2009.
Training: Began her career as a GP in Bradford for over 20 years, then Chief Executive of Bradford Primary Care Trust and East Midlands Strategic Health Authority .
Interesting fact: Lives in West Yorkshire.
Quotes: "We're looking for transformational change which puts patients at the heart of everything, absolutely focused on quality and driving productivity at the same time." [Source]

Name: Adam Crozier
Age: 49
Job Title: CEO of ITV
Significant achievements: Was joint Chief Executive of Saatchi & Saatchi at 31, seen as a modernizer.
Training: BA Business Organisation, Heriot-Watt University, since 1984 has had roles wirh Mars Pedigree Petfood, Saatchi & Saatchi, The F.A and Royal Mail.
Interesting fact: Born on the Isle of Bute.
Quotes: "The bizarre thing about the last three jobs I've done is that I don't like [the public profile] at all. I will go to enormous lengths not to do public things - because it is just not me." [Source]

Name: Jane Cummings
Age: Undisclosed.
Job Title: Chief Nursing Officer NHS.
Significant achievements: Previously Nursing Officer for NHS North West then NHS North of England.
Training: Graduated as a nurse, specialising in emergency care and has worked in a variety of clinical and managerial roles.
Quotes: "The outcomes I want to achieve are: pride in the profession – I want people to feel proud to tell someone they are a nurse; respect for nurses and midwives; and safe and effective care with good patient experience." [Source]
Latest News
"Sir Malcolm Grant reveals to HSJ that all of NHS England's current national directors have ruled themselves out of replacing Sir David Nicholson." Read the full interview on HSJ
"Dalton reveals he is not applying for NHS England job" - HSJ
Paddy Power opens the betting in response to this blog! Fancy a flutter? Click here
UPDATE: Simon Stevens announced as the next Chief Executive of NHS England