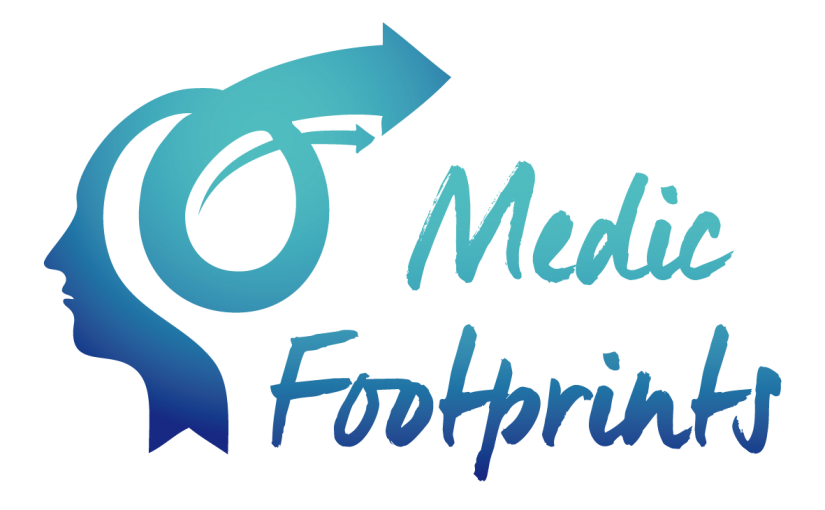 Alternative Careers for Doctors: Medic Footprints
Abeyna Jones on the inspiration behind Medic Footprints
I woke up one morning in Blackburn, wondering why I was in Blackburn.
I soon realised why - it was because I was a London girl with a terrible hangover from an addiction to training in an institutionalised system.
Having completed a never-ending tour of hospitals in the South and East of England, I thought that perhaps living in the north would be an interesting opportunity to further my career. And it was.
It was then that I'd finally woken up to the fact that I was solely reliant on a medical career to perpetuate my life's goals.
However, it was no longer clear to me that I wanted those same goals, and I felt like I was really on a journey to nowhere.
My sense of self was slowly disappearing and my autonomy, I felt like I'd left it in South Africa on my 2 year sabbatical a few years prior.
I noticed that I definitely wasn't alone, but felt like I had to act on it.. not just for me, but for everyone else who believed they were trapped in a one-track career like I was, and perceived that they had no real power to change.
I co-founded Medic Footprints as a social enterprise to empower and support doctors to explore beyond conventional career opportunities and find the motivation to do work on changing their own mindset to succeed in their true desires in life. Whether it's medicine or not.
This organisation serves as an all-encompassing vehicle for my self-directed therapy, learning resource, reflective practice and networking platform, connecting me with a large diverse community of doctors who are on their own dynamic journeys and/or had taken the leap into 'unchartered' waters. (What I otherwise call 'the real world').
Having naively decided to embark on this entrepreneurial feat, retrospectively I believe I completely underestimated several strands of what it took to build a brand and keep it sustainable:
Self awareness
Passion and determination
Embracing 'failure' as an essential (and all too familiar) part of the journey
Getting support and feedback - all the time
Using my transferable skills and building new ones from scratch with no guide book other than google search and asking questions all the time
It also became clear in my travels that doctors make the best entrepreneurs because they possess the skillset to do so, but very few even entertain this idea simply because it is beyond the prescribed route they are used to in the postgraduate system.
Risk taking is another factor - naturally most doctors are risk averse, hence taking up such a challenge with no known guarantees is relatively unappealing and without the security we yearn for seeking out medicine in the first place.
My opinion? - It's definitely worth it. The highs are worth ten times the lows and the personal rewards can reach beyond what you've ever experienced in clinical medicine.
I'm now straddling multiple worlds as a proudly diversified doctor; an Occupational Medicine Registrar, Medical Director of Medic Footprints and a few other hats on the side.
I'm far from becoming an all-accomplished doctor who has 'made it' in her career, and I'd be happy if I never got there because for me, the journey is far too exhilarating.
Join the Twitter chat every day this week on diversity in medical careers using the hashtag #moretomedicine.
Alternative Careers and Wellbeing for Doctors - second annual extravaganza 30th Sept - 1st Oct
Medic Footprints - medicfootprints.org