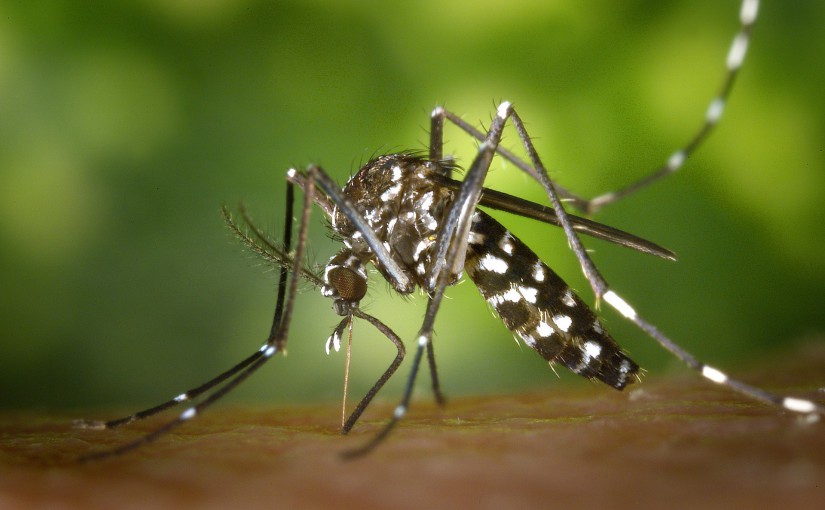 Zika Virus: essential information for GPs
Dr Claire Davies
The outbreak of Zika virus (ZIKV) in South and Central America has been declared a public health emergency by WHO after it has been linked to a cluster of cases of microcephaly in neonates in Brazil.
The virus, which is transmitted by mosquitoes, usually causes only a mild self-limiting illness but is causing sufficient concern that the National Travel Health Advisory Service (Nathnac) have advised patients travelling from the UK reconsider their travel plans if they are pregnant or planning to conceive.
What are the symptoms of ZIKV?
ZIKV is a possibility if patients have two or more symptoms of fever, conjunctivitis, arthralgia or maculopapular rash that are not explained by other causes such as UTI or URTIs. Onset of symptoms should be within 2 weeks of return from an area where ZIKV transmission current occurs.
ZIKV has also been linked to a rise in cases of Guillan-Barre Syndrome.
What are the affected countries?
Areas confirmed to have ZIKV transmission within the last 9 months include all of Central and most of South America as well as many islands in the Caribbean. Cape Verde, Samoa and Tonga are also affected.
Further information can be viewed here.
My patient is pregnant and travelling to an affected country to see family. What should I do?
As of the 1st of February, Nathnac recommends that pregnant women reconsider any plans to travel to affected areas.
If travel is unavoidable, then they should be advised on scrupulous insect bite prevention measures including sleeping under a mosquito net, wearing long sleeves and using insect repellent. DEET-containing repellents are the most effective and are safe to use in pregnancy.
The Zika-carrying Aedes mosquito is active during the daytime, especially mid-morning and dusk.
Women who are planning to conceive should be encouraged to delay conception and be aware that men can carry the virus in semen. Condom use is recommended for 28 days after return from an affected area. Men who have been infected by ZIKV may excrete the virus for much longer in semen and are advised to use condoms for 6 months.
A pregnant woman has just come back from an affected country and is very worried – how should I advise her?
Public Health England have issued an interim algorithm for clinicians as of 1st of February.
Those without clinical illness should have a baseline clotted serum sample taken for storage and a referral for a foetal ultrasound. Current guidelines recommend women have an ultrasound every 4 weeks of the pregnancy.
I have a patient with suspect symptoms – now what?
EDTA, serum and urine samples should be sent to the Rare and Imported Pathogens Laboratory (RIPL) who will also test for other infections such as dengue fever and the mosquito-borne chikungunya, both of which may cause fever, arthralgia and rash.
Other infections such as rubella and the possibility of patients having returned from a malaria-affected area should also be considered.
For the full GP guidance as of February 2016, issued by PHE in conjunction with the RCGP and BMA, click here.
Knowledge about ZIKV in pregnancy continues to evolve. Clinicians should be alert to any new guidance.