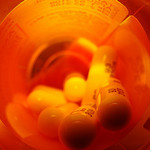 NICE antibiotic guidelines ignore locum GPs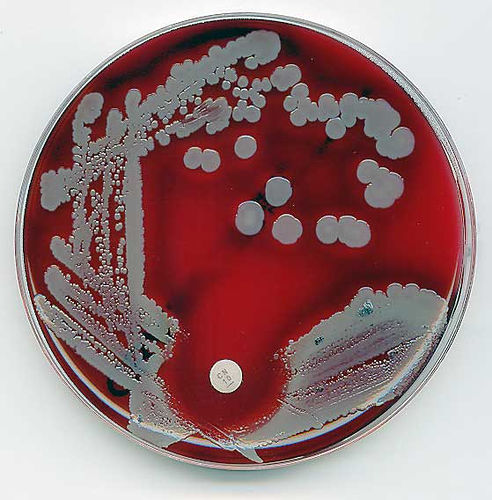 by
estherase
The Armageddon of antibiotic resistance is upon us. Leading antimicrobial expert David Cameron has warned of a world of 'medical dark ages' unless action is taken.
'Action' always means action against GPs. GPs don't mind; we're used to people taking a shot at us. Anyway, we're pretty up for it now the GMC are arranging for us to have resilience training like soldiers in Afghanistan.
The figures alone will have you going to ground. According to Public Health England, antibiotic prescribing went up by 6% between 2010 and 2013. GPs were responsible for 4% and hospitals 12%. Out of Hours GPs went up by a massive 32% like a kind of antimicrobial Talibanized force.
GP prescribing actually went down by 3.5% in 2012-2013 but as we did well here, this got completely glossed over.
GPs in Merseyside are the worst. Prescribing rates there are 'equivalent to the worst areas in Europe' in the PHE report. Why are Scousers such antibiotic munchers? When The Beatles sang about their Yellow Submarine, was this really a capsule of amoxicillin? Do they sit too close together at Anfield? Or have those footballers have been putting it about a bit (again) and getting through a lot of, ahem, doxycycline? Who knows.
Like those low rumbling rain clouds over Africa, NICE guidelines are looming. Draft proposals include feedback to individual GPs on their prescribing habits by way of using prescribing numbers. But wait - the National Association of Sessional GPs estimate that there are up to 17,000 locum GPs. Have any of you got prescribing numbers? Thought not.
The NHSBSA state that, 'Locum doctors should use the prescribing code of the doctor for whom they are providing locum services (unless there are no GPs left in the practice). So we can all get prescribing numbers once everyone else has gone to Australia. I look forward to receiving mine soon.
The playing field is uneven for locums when it comes to antibiotic prescribing feedback. Locum GPs are often given same-day appointments which translates into a lot of minor illness, UTIs and so-on, some of whom will actually need antibiotics.
Locums are more likely to work in Out of Hours settings where there is a concentration of sicker patients without access to diagnostic tests and there is the anxiety of knowing that the environment is higher risk. Without access to follow up, prudent doctors may often err on the side of prescribing.
Finally, let's face it, some patients are determined to get antibiotics for their cold and are less likely to take a refusal from you than they are from one of the partners. (Perhaps that's why they booked in with you?) Most patients are good people at heart but a handful could do with their own personalised feedback on their amoxicillin-seeking reign of terror and the rudeness and time-consuming complaints that can stem from unrealised expectations.
No-one can argue that reducing our antibiotic prescribing isn't a good thing. So what can we do to help get our antibiotic prescribing down?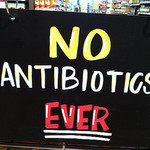 The RCGP Target antibiotic toolkit has a useful patient information sheet on how long they can expect minor illness to last. (Usually longer than they think). The Centor Criteria indicates when antibiotics are indicated for throat infections; to confuse the matter you could use the Fever Pain Score instead. 3 days of antibiotics are sufficient for most urinary tract infections according to NICE. And for spotting the really ill person, use the Sepsis tool – although they were written by people who have never seen a patient with a bit of a tachycardia because they have just had a fag.
And if you really want to get your antibiotic prescribing down? Don't do locums on Merseyside then.