portfolio GP, Primary Care, RCGP, CPD, GP locum, in the spotlight, NHS, Clinical, Continuous Professional Development, Doctors in the spotlight, General Practice
23 Jul 2014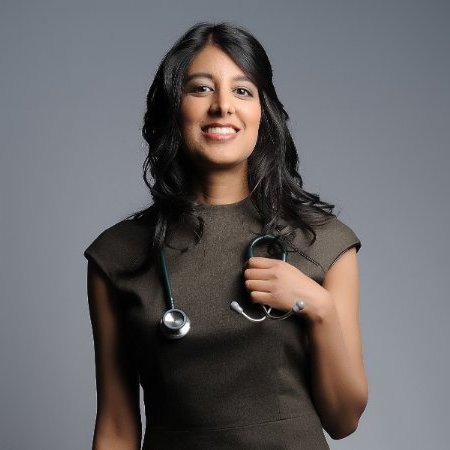 In The Spotlight - Dr Anita Nathan, Portfolio GP & Head of Clinical Education at Network Locum (now Lantum)
So, as an introduction, what does your new role with Network Locum (now Lantum) entail?
Well I am the new Head of Clinical Education. I'm working to source and provide high quality education for the quarterly CPD events and other clinical training events.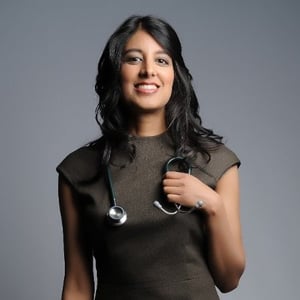 Part of my role is to connect personally with the speakers and discuss their specialist topics, ensuring that talks will be energising and focused on General Practice & primary care issues.
I want to make sure that these are not only valuable education wise but also an opportunity to network and innovate.
I'm also here to provide feedback to Network Locum (now Lantum) to make sure it meets the needs of a forward thinking GP.
How did you first hear about Network Locum (now Lantum)?
I was recommended by a colleague who had attended one of the events. I was really drawn in by the way Network Locum (now Lantum) invest in their community and strive to improve education.
I went to see for myself and really enjoyed my first Network Locum (now Lantum) event.
I felt (and still feel) that the company not only prioritises education but also seeks to understand real primary care issues. That's why I became an ambassador. I wanted to be a part of that, building on the educational platform and further refining and improving this aspect of the company.
What are your particular medical interests and why?
I work in the speciality of performing arts medicine. There is a lot of evidence that performing artists do suffer specific conditions and risk their well-being for their demanding careers. Musculoskeletal problems are the most common and there's always often a strong psychological agenda as well – performance anxiety for example. The job also helps me personally stay connected with the arts.
Nutritional aspects of medicine is my other baby. There is an important relationship between the nutritional status of a patient and their symptoms, and of course in the prevention of disease. I feel it's vital to engage with patients at every opportunity on what good nutrition looks like and dispel some of the myths, good examples are in consultations where patients present with cancer anxiety or IBS. That's why I'm also a member of the Royal College of GPs Nutrition group. We aim to make sure nutrition is high on the agenda in primary care and with the relevant stakeholders e.g. public health.
What's your favourite thing about working as a portfolio GP?
The best part is interacting with other organisations interested in health improvement, including my advisory roles at the charity BAPAM (British Association of Performing Arts Medicine) , nutritional organisations such as BANT (British Association for Applied Nutrition and Nutritional Therapy), and the pharma industry.
My portfolio work, often as an outsider looking in on the NHS, gives me a unique insight into what really needs to change in healthcare and what our patients are looking for.
Working in the performers' medicine charity, do you do any performing yourself?
Singing, mostly in the shower these days!
And the All Party Parliamentary Group on Primary Care and Public health, how do you work with them?
Well, this group really aims to raise the profile of primary care issues at a parliamentary level. It's a key platform for me to utilise my portfolio experience and have a bigger voice on how we can be more efficient in primary care. For example, I have provided written evidence for the group's NHS sustainability and winter pressures reports. The former focused on examining what can be done to ensure the long term sustainability of our NHS - given the funding pressures and the increasing demand on the Service. Whilst the latter was looking at what can be done to manage urgent care and winter pressures 2014/15' and how primary care can support people to self-care appropriately.
How did you get into working in the pharmaceutical industry? Was it a natural progression from university or something you stumbled upon?
I became a medical advisor in the industry after my early GP years. In medical school drug development and the pharma industry are not taught well. Working as an end prescriber I became more curious about drug development. As doctors, we are exposed to the pharma industry and by better understanding it, we can engage more usefully. My pharma role was also great for developing my skillset around strategic thinking and more effective stakeholder management. I also enjoyed the international exposure particularly when delivering the medical plan for a new drug launch to market
You've worked on joint proposals for Astra Zeneca and the NHS, what was the biggest challenge you faced when working across both areas?
I think the key challenge was working with stakeholders who seemed to have differing agendas -initially one being clearly commercially orientated and one patient orientated. However when working through the different agendas you do realise the common goal and a win for all, most importantly making a difference to patients.
Who has most influenced your career and why?
Seeing my father work as a GP from a young age really inspired me and I guess the support of family and peers who have always had such a positive outlook on the profession. People actually put a lot of faith in the profession and in me, which really motivates me to keep developing my career.
What do you feel is the most important thing for General Practice?
What I think is really important is for GPs to improve patient confidence at a time where the NHS is ever changing with cut backs, new technology , as well as the increase in bureaucracy and changing guidelines. I believe it's really key for patients to navigate and feel empowered on how to use the NHS well. We all have a responsibility to support it, through encouraging transparency and the right education. I do not feel patients are yet fully aware of the vital role locums can play in helping them. This is an area I am addressing in my role as a member of the RCGP's PPG (Patient Participation Group).
What do you find are the biggest benefits and challenges working as a locum GP?
One of the benefits is constant potential for transfer of knowledge and it keeps my thinking fresh. Working with the diversity of practices and patients means you can really see the differences in activity that add value and that which does not. I feel you also become very skilful in connecting with people and building trust quickly whether it's with staff or patients.
I guess the challenges are overcoming the fear of an uncertain new environment. However there is a huge plus in that you start getting more comfortable with the unknown and learn to adapt quickly.
I think a lot of it can be dependent on what the practices' attitude to locums is and how they convey that to patients. I think it's really important that patients are left feeling confident that the locum can really add value to their care and are interested in following up their patients too! Communication is also key to ensure that there is a helpful handover plan, whether that's in the notes or finding a regular doctor there in the practice to speak to about what needs to happen when you leave the practice.
Do you feel there is an easy way to get into new things as a locum or have any tips on how to do it?
I think there are lots of options for locums but that there needs to be better forums of support and for exchanges of ideas. It's really important for locums to play to our strengths and personality and explore the diversity of roles in the profession. I guess my tip would be to keep exploring and asking questions of your colleagues as to what they are up to.


We want to know your thoughts…
Let us know what you think about this article: Comment below or tweet us.
If you'd like to be featured in 'In the spotlight' send us an email using the form below, we're always interested to hear about the work of our GPs and other inspiring healthcare professionals.
[contact-form to='phoebe@lantum.com' subject='I%26#039;d like to be in the spotlight'][contact-field label='Name' type='name' required='1'/][contact-field label='Email' type='email' required='1'/][contact-field label='Comment' type='textarea' required='1'/][/contact-form]