Free CPD Webinar –Getting To Grips With Atrial Fibrillation With Dr Simon Wade & Dr Neil Srinivasan
Free CPD Webinar –Getting To Grips With Atrial Fibrillation With Dr Simon Wade & Dr Neil Srinivasan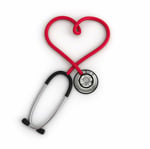 Exciting news! Embracing all things technological, we're collaborating with Webinars For GPs, founded by Dr Simon Wade.
On 7th April 8-9pm, you can attend a free online CPD Cardiology Webinar, led by a rising star in Cardiology, Dr Neil Srinivasan. You can access the webinar from anywhere in the UK from the comfort of your own home. Register for this free event here

About Webinars
For those of you that have not heard of a Webinar, it is a seminar that is broadcast live online. To be able to access it,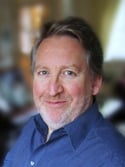 all you need is yourself, a computer with audio, an internet connection and a comfy chair! Once registered you will receive an e-mail containing a link to an online 'meeting room'. From this meeting room, you will be able to listen to Dr Wade and Dr Srinivasan's talks on Atrial Fibrillation and view resources that they share with you. Before and during the seminar you will have the opportunity to ask questions and participate in polls. We know that our GP locums are always extremely busy and can find it hard to fit in time to go to CPD events but we wanted to be able to provide you with an option that is accessible anywhere and can fit in around your busy schedules. Importantly if you can't make this session, if you register, Webinars for GPs will provide you with a recorded copy of the lecture that you can watch at a later date.
Cardiology and Webinar Content
Dr Neil Srinivasan will be focusing on the heart condition Atrial Fibrillation. He will be discussing spotting the condition and the rationale for using anticoagulants as a treatment. Hard-to-detect heart conditions have taken a prominent step forward in the public eye with the rise in obesity in the UK. The issues have also been more widely circulated after the famous unexpected heart attack suffered by premiership football player Fabrice Muamba in 2012. When you sign up for the event you will be sent further information of the seminar structure and material.
Further information
To sign up for the webinar please click here
Read more about Dr Simon Wade on our blog here
You can find out more about Webinars For GPs Online at: www.webinarsforgps.com
Other CPD events by Network Locum (now Lantum)
Upcoming events with Network Locum (now Lantum) also include a Gynaecology event on the 10th April in conjunction with the Bupa Cromwell Hospital. Find out more and register free
All our educational events are free for doctors signed up with Network Locum (now Lantum) and you'll receive a lovely certificate that you can upload to your e-portfolio.

: http://www.facebook.com/webinarsforgps Google+: http://plus.google.com/+webinarsforgps

@webinarsforgps , @wearelantum