Antibiotic Resistance - A National Threat?
Antibiotic Resistance - A National Threat?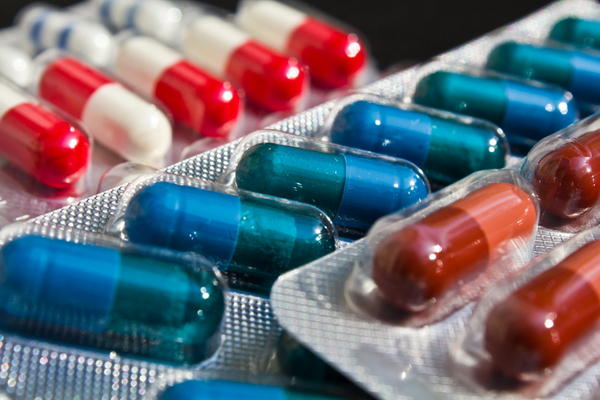 Recently the increase in antibiotic resistance has received a lot of press. Journalists have been widely claiming that antibiotics may not continue to fight infection in as little as 20 years. What are the real risks, and has the issue been over-stated?
National newspapers including the Mail Online, The Daily Telegraph and The Independent, have all released articles in the past on the subject of a significant increase in resistance to antibiotics, and specifically on the growth in the number of people with resistantance to carpabenems (antibiotics used to treat serious infections). In 2006 only 5 people were reported to carry the bacteria capable of rendering carpabenems ineffective: Carbapenemase-Producing Enterobacteriaceae (CPE), however by 2013 there were over 600 reported cases.
The real cause for concern is that if this number continues to increase, we may not be able to continue to rely on antibiotic treatment for serious diseases. Some medical professionals have gone as far as to say that this could lead to increased morality rates not dissimilar from those in the early 20th century.
Public Health England have released a toolkit specifically addressing the concerns. The toolkit includes a series of recommendations to help staff limit the spread of CPE in patients. Dame Sally Davies, England's chief medical officer, said: 'Although there has been an increase in this strain of bacteria, the new toolkit will ensure that hospitals are well-placed to detect, manage and control any cases. Systems of monitoring for resistant bacteria are essential in safeguarding the effect of our antibiotics'
While resistance to antibiotic treatment caused by CPE is a serious concern it is being carefully monitored by healthcare professionals in the UK, which interestingly is actually ahead of other European countries and the US in CPE detection and containment. Moreover, NHS England has highlighted that most patients are able to respond to other drugs in replace of carpabenems as long as the problem is identified early.
So, is antibiotic resistance a national threat? Potentially, yes. However through greater awareness, and by using the newly released toolkit, those in primary care can introduce measures in patient treatment to prevent further deterioration in the future.
Links to the headlines
Antibiotics: 'national threat' from steep rise in patients who are resistant to drugs. The Daily Telegraph, March 6 2014
Fears that cases of antibiotic-resistant bacteria could get 'out of control'. The Independent, March 6 2014
Antibiotic resistance soars: Cases of gut bacteria not destroyed by drugs increase by 12,000% in seven years. Mail Online, March 6 2014
http://www.nhs.uk/news/2014/03March/Pages/Antibiotic-resistance-toolkit-launched.aspx NHS News, March 7 2014
Further reading
Public Health England. Acute trust toolkit for the early detection, management and control of carbapenemase-producing Enterobacteriaceae (PDF 1.6Mb). March 2014